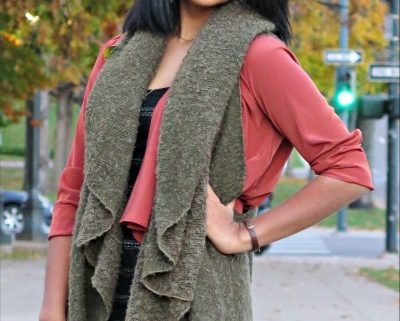 2016 Scenesters, No. 6: Kalina Gallardo
Today at the DCPA NewsCenter, we continue our exciting daily countdown of the 10 student playwrights have been named semifinalists for our third annual statewide playwriting competition. (Details below.)
Scenester No. 6: Kalina Gallardo
School: Kunsmiller Creative Arts Academy
Teacher: Margo Collins
Play title: Don't; Quixotic
What is your play about? The relationship between a teenage girl and her mom has tension comparable with the relationship people have with settling into our reality and dreaming about a better one. In both relationships there is fear, hope and love. Don't; Quixotic is a challenge to believe in yourself when the world doesn't.
Favorite word that appears in your script: "Quixotic."
Excerpt from your play: MICHELLE: "What's so wrong with having a vision, an idea and dreams? This is our world, isn't it? We can change it, if we have the will; we are brilliant beyond belief, limitless! We can move mountains; we can create magnificent art, and unworldly beauty, like you, like you, Sheila!"


Who was your inspiration for writing your play? My mom has collections of journals she's never finished, filled with her dreams, her goals and her observations of the world. Stacked next to these journals are files documenting more than 20 years of her tug-of-war with the criminal justice system. My mom has never had the chance to live the story she's written for herself. The love I have for my mom combined with the frustration, pain and confusion of being her daughter has inspired me to accept our reality in writing as a first step in creating a better one together.
Killer casting: Kate Winslet would play a great Sheila, not necessarily because she's a teenage girl but because she is great at balancing all of herself with a quixotic character who needs an anchor.
What did you learn from writing this play? It's a part of human nature to challenge the status quo and to dream of a better world. Yet all too often, the most vocal dreamers are ignored and slowly shoved to the outskirts of society. By writing this play, I learned that by celebrating the quixotic in all of us, together we can channel dreams into action, allowing our wild imaginations to gain traction into truly shifting our shared reality.
---
Our complete countdown of 2016 semifinalists (to date):
No. 1: Jafei Pollitt, Denver School of the Arts
No. 2: Jessica Wood, Denver Christian High School
No. 3: Kristine Guo, Peak to Peak Charter School
No. 4: Gabrielle Moore, D'Evelyn High School
No. 5: Ashley Wright and Amelia Middlebrooks, Valor Christian High School
No. 6: Kalina Gallardo, Kunsmiller Creative Arts Academy
No. 7: Kiera Eriksen-McAuliffe, Denver School of the Arts
No. 8: Stephanie Kiel and Mady McGraw, Chatfield High School
________________________________________________________________
About the Denver Center's 2016 Regional Youth Playwriting Workshop and Competition:
What: A one-act playwriting competition designed for area high schools. Local playwrights and DCPA Education staff members taught 145 playwriting workshops in 60 Colorado high schools. More than 3,110 high-school students participated in those workshops, which were held in every school district in the Denver-metro area and in 18 counties, including Alamosa, LaPlata, Montezuma, Ouray and Weld.
Why: To nurture Colorado's young playwrights; develop theatre artists and audiences; develop new plays; and advance literacy, creativity, writing and communication through playwriting.
How: A total of 212 submissions were judged blindly by DCPA artistic, literary and education professionals. That represents a 34 percent growth in submissions from 2014. Ten semifinalists are being identified through this rolling daily countdown. At the end of the countdown, three winners will be named. They will receive a cash scholarship of $250 each AND a staged reading in the 2016 Colorado New Play Summit next month. In addition, each teacher of the three finalists will receive a $250 gift certificate for books, supplies or other teaching tools for their classrooms. One play also will be presented as a fully staged performance exercise for DCPA Education students in the summer of 2016.

These back-to-back videos begin with the three teen play readings at the 2015 Colorado New Play Summit through the full staging of the winning play last summer.
https://www.denvercenter.org/wp-content/uploads/2018/04/featured-image-2785.jpg
597
400
John Moore
John Moore
2016-01-11 01:36:00
2016-01-11 01:36:00
2016 Scenesters, No. 6: Kalina Gallardo