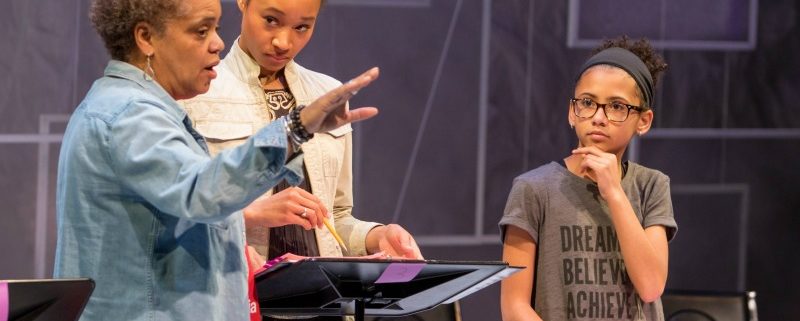 2018-19 DCPA Theatre Company season: In with the old … and the new
Coleman's 40th anniversary season includes two world premieres, Tolstoy and an African-American Oklahoma!
Incoming DCPA Theatre Company Artistic Director Chris Coleman today announced a 40th anniversary season he believes both honors the company's past and boldly steps into the future — and in some intriguing examples, at the same time.
Coleman will return to the company's roots by presenting its third Rodgers and Hammerstein musical following previous stagings of Carousel and South Pacific. But Coleman is promising a fresh new look at Oklahoma! by telling the beloved story of a spirited rivalry between local farmers and cowboys from a mostly African-American perspective. Similarly, Coleman will offer adaptations of Tolstoy's Anna Karenina and W. Somerset Maugham's The Constant Wife, stories of women overcoming great societal barriers that may strike audiences as remarkably contemporary.
"It's incredibly exciting to imagine what you want your first season at an organization to be," said Coleman, who assumes his full-time Denver duties in May. "This company has long been known as a place where you can do really big, interesting, meaty, dramatic literature. One of the things that's exciting to me is to do something really traditional and then follow that with something that is brand new and edgy. That collision of styles and voices is really juicy to me."

Pictured above: Valerie Curtis-Newton, left, will return to again direct 2017 Colorado New Play Summit offering 'Last Night and the Night Before' on the mainstage season. Photo by John Moore for the DCPA NewsCenter.)
Coleman covers the traditional-to-edgy gamut with the announcement of both an eight-play Theatre Company season that includes three classics and two world premieres, as well as an innovative five-play slate from the company's adventurous Off-Center wing.
When Coleman was named Artistic Director in November, he promised programming that will further the DCPA's efforts to diversify its audiences, champion local storytelling and give voice to underserved communities. All five of the other mainstage directors he named today are women — and three of the playwrights are women or persons of color. Four if you count Off-Center's commission of a planned immersive hip-hop piece from This is Modern Art co-writer Idris Goodwin.
The mainstage season includes two world-premiere plays: Donnetta Lavinia Grays' Last Night and the Night Before, which was featured at the company's 2017 Colorado New Play Summit, and Itamar Moses' The Whistleblower. With the exception of A Christmas Carol, which returns for a 26th year, every playwright and source writer (even Tolstoy) will be new to Theatre Company audiences except Nottage, whose Ruined was one of the most celebrated productions in company history In 2011.
The Off-Center offerings, said Curator Charlie Miller, will complement the Theatre Company season and tell exciting stories in unconventional ways. "From original micro plays to new theatrical experiments to a large-scale immersive hip-hop show, Off-Center will take audiences into unexpected Denver spaces and showcase local artists, stories, and communities," he said.
Starting Monday: A daily, deeper dive into 2018-19 season
The Theatre Company debuted on New Year's Eve 1979 with The Caucasian Chalk Circle, starring Tyne Daly. Coleman says there is special significance to this being the 40th anniversary season because the company is old enough to have built an significant canon but also young enough to still have staff, artists and audience members who have been here all along — a lot of them.
"As we step into the next chapter of the Theatre Company's history, it's inspiring and energizing to look back on the extraordinary body of work that this company has brought to the region over the last 40 seasons," Coleman said. "What's really vivid to me is how many people have been around from Day 1. There are so many people who are really invested in the history and the future of this organization. So, to me, that's worth celebrating. And I view that as a launching pad for me.
These playwrights and directors are the cream of the crop, and I look forward to the conversations these works will open up with the Denver community."
John Moore was named one of the 12 most influential theater critics in the U.S. by American Theatre Magazine in 2011. He has since taken a groundbreaking position as the Denver Center's Senior Arts Journalist.

2018-19 DCPA Theatre Company season at a glance:
Aug. 24-Sept. 30: Vietgone (Ricketson Theatre)
Sept. 7-Oct. 14: Rodgers & Hammerstein's Oklahoma! (Stage Theatre)
Sept. 21-Oct. 21: The Constant Wife (Space Theatre)
Nov. 21-Dec. 24: A Christmas Carol (Stage Theatre)
Jan. 18-Feb. 24, 2019: Last Night and the Night Before (Ricketson Theatre)
Jan. 25-Feb. 24, 2019: Anna Karenina (Stage Theatre)
Feb. 8-March 10, 2019: The Whistleblower (Space Theatre)
April 26-May 26, 2019: Sweat (Space Theatre)
DCPA Theatre Company tickets and subscriptions: New and renewing subscribers have the first opportunity to reserve tickets. Subscription packages are now available online at denvercenter.org or by calling 303-893-4100. Subscribers enjoy 30 percent off savings, free ticket exchanges, payment plans, priority offers to added attractions, discounted extra tickets, a dedicated VIP hotline, free events including talkbacks and receptions, and the best seats at the best prices, guaranteed. Single ticket on-sale date will be announced at a later time.
2018-19 Off-Center season at a glance:
July 11-Aug. 22: Mixed Taste: Tag team lectures on unrelated topics (Wednesdays only, with MCA Denver, Seawell Ballroom)
Oct. 23-Nov. 18: Bite-Size: An evening of micro theatre (at BookBar)
Nov. 23-Dec. 24: The SantaLand Diaries (with Boulder Ensemble Theatre Company at The Jones)
March 2019: Powered by Off-Center (The Jones)
Dates TBA: Untitled Immersive Hip-Hop Show
Off-Center ticket information: The single ticket on-sale date for all Off-Center productions will be announced at a later time. Subscriptions are not available for Off-Center shows.2018-19 THEATRE COMPANY SEASON: Title by title
(Descriptions provided by DCPA Theatre Company)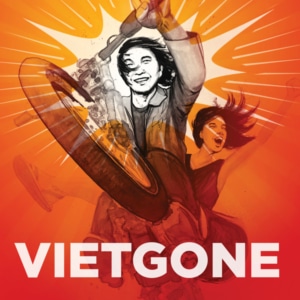 Vietgone
By Qui Nguyen
Original music by Shane Rettig
Directed by Seema Sueko
Aug. 24-Sept. 30, 2018 (Opens Aug. 31)
Ricketson Theatre
Glance: This rap-spitting, pop culture-crusted dramedy is an ode to the real-life courtship of Playwright Qui Nguyen's parents. Forced to leave their country during the height of the Vietnam War, two refugees find themselves at the same relocation camp in Arkansas – the land of Harleys, hot dogs and "howdy!" Before they find their way into each other's arms, they'll have to blaze a trail in their weird new world and leave behind the baggage they didn't pack. Jump on this emotional ride for an adventure that hums with excitement as it hops across time and around the globe through the highs and lows of love.
Fun fact: Qui Nguyen is the self-described geeky playwright behind She Kills Monsters, which addressed stereotypes and social issues through the game "Dungeons and Dragons."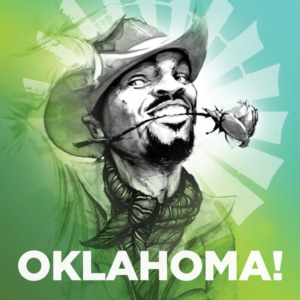 Rodgers & Hammerstein's Oklahoma!
Music by Richard Rodgers; book and lyrics by Oscar Hammerstein II
Based on the play Green Grow the Lilacs by Lynn Riggs
Original Dances by Agnes de Mille
Directed by Chris Coleman
Sept. 7-Oct. 14, 2018 (Opens Sept. 14)
Stage Theatre
Glance: With a spring in their step and a song in their hearts, cowboys, farmers and travelling salesmen alike have chased their destinies to a land that promises everything they could hope for: love, opportunity and a brighter future. The first collaboration by the legendary team of Rodgers and Hammerstein became a landmark musical for its rollicking music and stunning dance numbers, and this joyful presentation will solidify why it has stood the test of time. New DCPA Theatre Company Artistic Director Chris Coleman makes his DCPA directorial debut with this production, and he will set the story in one of the 50 all-African-American towns in the early days of the Oklahoma Territory. Discover an overlooked piece of American history as one small community stakes its claim on a place full of hope. The choreographer will be Dominique Kelley, a dancer in the film La La Land and the musical Bring in 'Da Noise, Bring in 'Da Funk.
Fun fact: Oklahoma! opened on Broadway at the St. James Theatre 75 years ago Saturday, and the cast of the Denver-born Frozen marked the anniversary with a curtain-call singalong that you can watch at this YouTube link.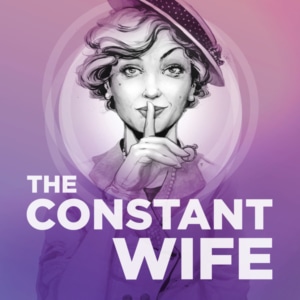 The Constant Wife
By W. Somerset Maugham
Directed by Shelley Butler
Sept. 21-Oct. 21, 2018 (Opens Sept. 28)
Space Theatre
Glance: As the intelligent, charming housewife of a successful doctor, Constance Middleton cheerfully plays her traditional role. But she knows far more than she's willing to let on. This cheeky satire pokes holes in the expectations of relationships, fidelity and social roles that were just as relevant in the 1920s as they are today. Featuring an infectiously plucky heroine at the helm, The Constant Wife takes joy in the imperfections of life and applauds those who elude the strict confines of society to discover true happiness. DCPA alum Shelley Butler (Human Error, The Most Deserving) returns to direct this contagious comedy.Fun fact: Variety calls Maugham's protagonist "a perverse protofeminist — and an antecedent to the women of "Desperate Housewives" and "Sex and the City."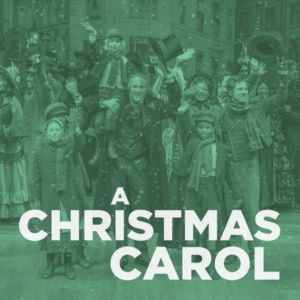 A Christmas Carol
By Charles Dickens
Adapted by Richard Hellesen
Music by David de Berry
Directed by Melissa Rain Anderson
Nov. 21-Dec. 24, 2018 (Opens Nov. 29)
Stage Theatre
Glance: Based on Charles Dickens' classic novel, the Theatre Company's joyous and opulent seasonal offering now in its 26th year traces money-hoarding skinflint Ebenezer Scrooge's triumphant overnight journey to redemption. A Christmas Carol illuminates the meaning of the holiday season in a way that has resonated for generations. Note: This is an added attraction, not part of the Theatre Company subscription season.
Fun fact: Denver favorite Sam Gregory is scheduled to return for a third time as Scrooge.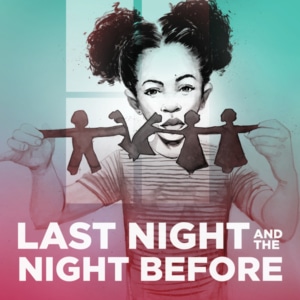 Last Night and the Night Before (world premiere)
Directed by Valerie Curtis-Newton
Jan. 18-Feb. 24, 2019 (Opens January 25)
Ricketson Theatre
Glance: When Monique and her 10-year-old daughter Samantha show up unexpectedly on her sister's Brooklyn doorstep, it shakes up Rachel and her partner Nadima's orderly New York lifestyle. Monique is on the run from deep trouble and brings their family's Southern roots with her, grabbing hold of Rachel's life more ferociously than she could have ever imagined. Poetic, powerful and remarkably funny, Last Night and the Night Before play explores the struggle between the responsibilities that are expected of us and the choices we actually end up making.
Fun fact: This play was featured in the 2017 Colorado New Play Summit. Its original title was simply, Sam. The new title references a line from the children's game "Last night and the night before, I met my baby at the candy store."
Anna Karenina
By Kevin McKeon, adapted from the novel by Leo Tolstoy
Directed by Artistic Director Chris Coleman
Jan. 25-Feb. 24, 2019 (Opens Feb. 1)
Stage Theatre
Glance: Love holds the power to bind us together or tear us apart, and no one knows better than Countess Anna Karenina. As a noblewoman and socialite, her glamorous lifestyle shrouds her unhappy marriage. But everything changes when she meets the dashing army officer Count Vronsky. She risks her social status, marriage, friends and family for the thrill of forbidden love. Anna Karenina uses the romantic backdrop of Tsarist Russia to tell a turbulent tale of passion and betrayal, dreams chased and lost, and the consequences of getting swept off your feet. Helmed by Artistic Director Chris Coleman, this lush, modern adaptation of Leo Tolstoy's masterpiece brings the opulent setting and heart-wrenching story to life.
Fun fact: The play was made into a 2012 movie adapted by Tom Stoppard and featuring Keira Knightley and Jude Law.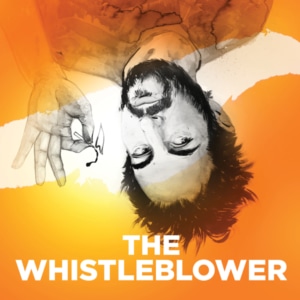 The Whistleblower (world premiere)
By Itamar Moses (pictured right)
Directed by TBA
Feb. 8-March 10, 2019 (Opens Feb. 15)
Space Theatre
Glance: For screenwriter Eli, an offer to finally create his own TV show should be the ultimate culmination of his goals, but instead shocks him into wondering why he had those dreams in the first place. Armed with a new sense of spiritual clarity, he sets out on a quest to serve up some hard truths to his coworkers, family, exes and friends. What could possibly go wrong? A lively world premiere about the lies we tell to protect ourselves  and how the tiniest gestures can have deep impact on those around us. Written by Itamar Moses, the award-winning author of the musical The Band's Visit, currently on Broadway.
Fun facts: The Whistleblower was first introduced as a staged reading at South Coast Repertory's 2015 Pacific Playwrights Festival in Costa Mesa, Calif. — alongside Vietgone. Also, Moses was an Executive Story Editor for HBO's "Boardwalk Empire."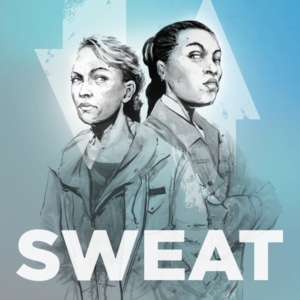 Sweat
By Lynn Nottage
Directed by Nataki Garrett
April 26-May 26, 2019 (Opens May 3)
Space Theatre
Glance: For the people of poverty-stricken Reading, Pa., work is so much more than a paycheck – it's the glue that holds the town together. The floor of their central factory is where lifelong friendships are made, where love blossoms and where family members work side-by-side. But as layoffs become the new norm and a cheaper workforce threatens the viability of the local union, the threads that once kept the community together begin to fray. Sweat is an "extraordinarily moving drama," said The New York Times, that powerfully contrasts life's happiest highs with the heart-wrenching struggles of survival. Using warm humor and deep empathy, this 2017 Pulitzer Prize winner from Lynn Nottage (Ruined) paints a moving portrait of today's working-class America in decline.
Fun fact: Nottage developed her play through interviews with actual former steelworkers in Reading.
2018-19 OFF-CENTER SEASON: Title by title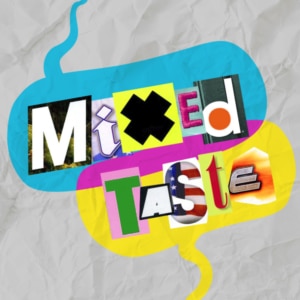 Mixed Taste: Tag team lectures on unrelated topics
Co-presentation with MCA Denver
July 11-Aug. 22, 2018 (Wednesdays only)
Seawell Ballroom
Glance: Returning for a second summer series, even mismatched subjects find common ground in this fun lecture forum that can go pretty much anywhere. Two speakers get 20 minutes each to enlighten you on unrelated topics, but can't make any connections to each other. Ideas start to blend afterward, when audience members ask questions to both speakers and anything goes.
Fun fact: One clever example from last year's series: "Wild West mail delivery and post-conceptual art." Last year's series emcee Suzi Q. Smith wrote a poem during each performance and read them at the end of every evening.
Bite-Size: An evening of micro theatre
Created and directed by Meridith Crosley Grundei
Oct. 23-Nov. 18, 2018
At BookBar, 4280 Tennyson St.
Glance:
Bite-Size brings you five short plays with bookish twists performed in and around BookBar, an independent bookstore and wine bar in the Tennyson Street Arts District. Grab tapas and drinks between the short performances of original works by Colorado-based artists. There is no better way to see a variety of local playwrights and performers in one place. Whether you're a theatre geek, a bookworm or on the hunt for an off-beat night out, this evening will leave you eager to crack into a fresh hard-cover and dream up some tales of your own.
Fun fact: Director Meridith Grundei, a 2017 True West Award winner, packed up a used R.V. and hit the road with her husband and daughter in 2017 to travel the United States and Mexico for a year.

The SantaLand Diaries
Co-presentation with Boulder Ensemble Theatre Company
By David Sedaris, adapted for the stage by Joe Mantello
Directed by Stephen Weitz
Nov. 23-Dec. 24, 2018 (Opens Nov. 25)
The Jones Theatre
Glance: This acclaimed one-man show is based on David Sedaris' best-selling memoir about his curmudgeonly experience working as a Macy's SantaLand elf, once again featuring Michael Bouchard and Luke Sorge as David, and his devilish Macy's persona, Crumpet the Elf. Think holiday shopping is brutal? Try being on the receiving end of Macy's SantaLand madness in a pair of pointy shoes. This twisted tale is the cure for the common Christmas show and the perfect excuse to take a break from it all.
Fun fact: 2018-19 will mark the 10th anniversary of BETC's annual holiday staging, the last seven in partnership with Off-Center. That will equal The Bug Theatre's run of 10 seasonal The SantaLand Diaries starring Gary Culig.
Powered by Off-Center
March 2019
The Jones Theatre
Glance: Discover your next favorite Colorado performer as they debut new work at the Denver Center. Off-Center is offering the spotlight to local creators of all kinds as they get their projects off the ground with the support of our team. We're giving our local artistic community a new place to play and a platform to experiment, engage and excite us all. Performance dates and participating artists to be announced.
Untitled Immersive Hip-Hop Show
Written by Idris Goodwin
Directed by Jenny Koons
Glance: Following the hit experiential shows Sweet & Lucky and The Wild Party, Off-Center is cooking up its next large-scale immersive adventure. Off-Center has commissioned playwright Idris Goodwin and New York-based director Jenny Koons (Burn All Night at American Repertory Theatre) to create a one-of-a-kind new hip-hop-inspired event. Title, location, dates, and details to be announced.
Fun fact: Goodwin is the director and co-writer of This is Modern Art, currently playing through April 15 in The Jones Theatre.
Note: Due to the nature of live performance, all productions, prices and dates are subject to change.
https://www.denvercenter.org/wp-content/uploads/2018/04/featured-image-5773.jpg
533
800
John Moore
John Moore
2018-04-01 07:59:00
2021-02-09 14:29:40
2018-19 DCPA Theatre Company season: In with the old … and the new