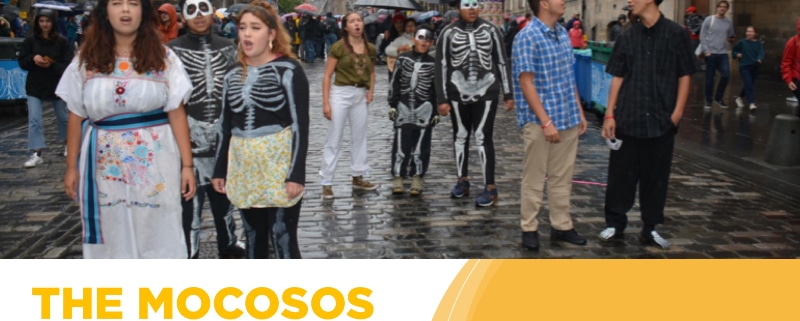 2018 True West Awards: The Mocosos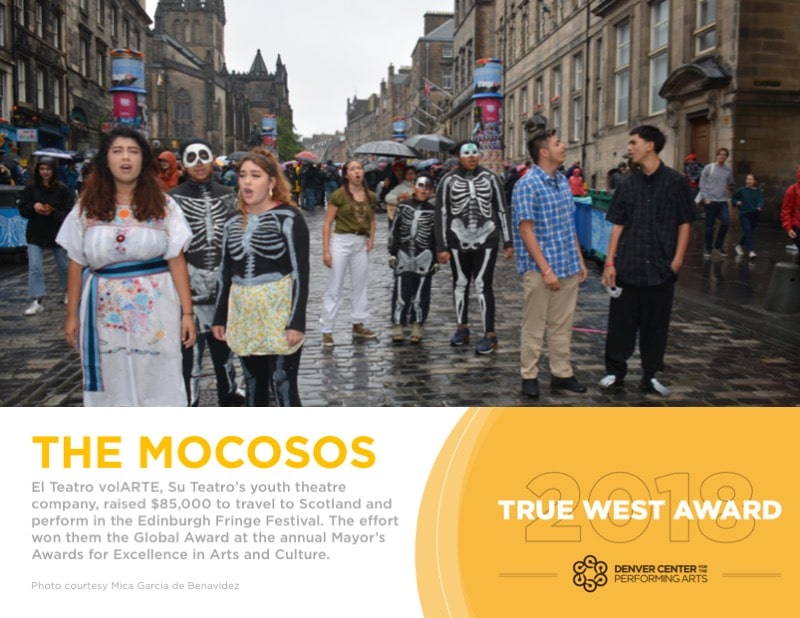 2018 TRUE WEST AWARDS, Day 1

Su Teatro took to the streets of the world's largest arts festival – and owned it
Who: El Teatro volARTE, otherwise known as The Mocosos
What: Su Teatro's youth theatre company traveled to Scotland in August and performed in the high-school division of the Edinburgh Fringe Festival, which is the world's largest arts festival, spanning 25 days and featuring more than 55,000 performances. They performed Artistic Director Tony Garcia's full-length play about Denver's Westside, El Corrido del Barrio, which tells the story of how residents of the Auraria neighborhood were displaced in the early 1970s to make way for the college campus of today. "My grandma's brother was a displaced Aurarian," said youth actor Solie Garcia. "I felt real gratitude knowing that I was the one from my family coming to Scotland to tell his story. It was very connecting."
The rest of the story: Perhaps the even better story was what it took to get the 10 students to Scotland. Together with the larger Su Teatro community, The Mocosos worked for months raising $85,000 to cover the cost of the trip. "A big portion of our students have never even left the state," said Jose Guerrero, who has performed with Su Teatro since he was a teen and is now the youth company's lead instructor. "You can imagine how shocking and different it can be to be in a completely different country."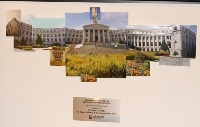 The upshot: The effort won the Mocosos both the festival's Legacy Award for educating audiences and, last month, the Global Award at the annual Denver Mayor's Awards for Excellence in Arts and Culture. The group also earned a special shout-out from the Mexican Embassy on its website.
She said it: "They took the story of Auraria  and they owned it. They felt it in their shoulders and in their bodies. They knew from Day 1 they weren't just representing  themselves or Su Teatro. They were representing our whole community, our whole city and our whole state," Su Teatro Education Director Mica Garcia de Benavidez.
Last word: "I learned that going to the world's largest theatre festival is not an unattainable goal. If you want it, it's out there – and that's what we proved to ourselves and to our community," said youth actor Sylvia Rocabado.
Photos courtesy Mica Garcia de Benavidez
About The True West Awards: '30 Days, 30 Bouquets'
The True West Awards, now in their 18th year, began as the Denver Post Ovation Awards in 2001. DCPA Senior Arts Journalist John Moore — along with additional voices from around the state — celebrate the entire local theatre community by recognizing 30 achievements from 2018 over 30 days, without categories or nominations. Moore was named one of the 12 most influential theater critics in the U.S. by American Theatre magazine in 2011. His daily coverage of the DCPA and the Colorado theatre community can be found at MyDenverCenter.Org

https://www.denvercenter.org/wp-content/uploads/2018/11/Day-1-Mocosos-800.jpg
618
800
John Moore
John Moore
2018-11-29 17:27:38
2018-12-05 20:18:40
2018 True West Awards: The Mocosos