2019 True West Award: Breakout performances
Day 19: A look at the fresh faces who made this year their moment
Today we turn the spotlight on five young actors who delivered singular performances in 2019. Many more than once, each foretelling bright futures wherever their careers lead. Meet Archie Archuleta, James Brunt, Bussy Gower, Christy Oberndorf and Colton Pratt.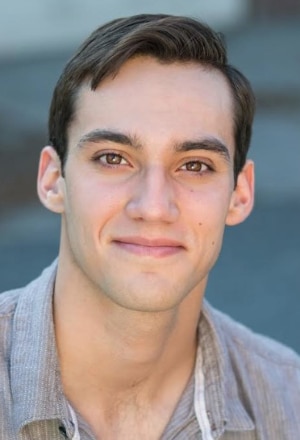 ARCHIE ARCHULETA
Jonathan, Casa Valentina, Town Hall Arts Center
Larry, The Boys in the Band, Vintage Theatre
Actor 7, United Flight 232, The Catamounts
Hamlet, Nirvamlet, Band of Toughs
Clifford Bradshaw, Cabaret, Town Hall Arts Center
Described in two words: "Committed Seeker"
Archie Archuleta has lived a life both large and very small in his young existence, but there's no question what direction that life is leading him based on his theatrical journey in 2019. He's a native of Craig, a rural town of 9,000 located 150 miles southeast of Denver; and he graduated high school in Rock Springs, Wyoming, a comparative metropolis with a population of 23,000. He's since studied theatre at the American Musical and Dramatic Academy in Los Angeles and taken master classes with DCPA Education.
Archuleta began the year playing a newly married young man who discovers a mountain retreat where heterosexual men in 1962 can safely inhabit their female alter egos in Casa Valentina; followed by the promiscuous boy toy Larry in the relentlessly self-loathing gay period classic The Boys in the Band. Next he played the archetypally ambivalent title prince in Nirvamlet (a roaming mashup of Nirvana and Hamlet). Followed by his highest-profile role to date, as perhaps the most sexually conflicted protagonist in Broadway history, Clifford Bradshaw, in Cabaret.
Halfway through that year, he posted the most casual of Instagram selfies with the announcement: "Oh I'm bi BTW for those of y'all who don't know." For Archuleta, life was not imitating art in 2019. Instead, art was informing life. And the journey Archuleta is on has informed his stage work every step of the way.
"The message of Casa Valentina is about being our authentic selves, so I know what doing that role did for him," said Nick Sugar, who directed both Casa Valentina and Cabaret. "What is working for Archie this year is that he is really claiming his authenticity. Once we know who we are deep down, that's when we are able to be truly free on stage. To me, the power of Archie's performances this year has been his real authenticity. He is committed and he is brave – on stage and in life."
---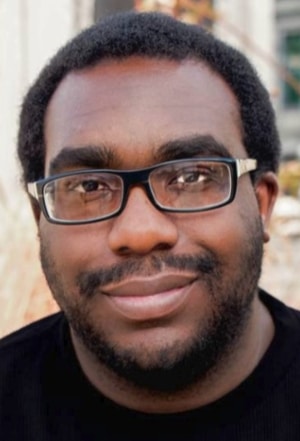 JAMES BRUNT
Ensemble, Aggregate Immateriality, Control Group Productions
Detective Fortinbas, Nirvamlet, Band of Toughs
Bobby, Mosque, The Black Actors Guild
Charles MacArdent, The Cutting Room Floor, Control Group Productions at the Aurora Fox
Described in two words: "Adventure Seeker"
James Brunt seemingly came out of nowhere in 2019 but soon started showing up pretty much everywhere theatre usually does not: In an abandoned slaughterhouse, the underbelly of the Ellie Caulkins Opera House and around the Aurora Fox via an immersive ghost tour.
This charismatic graduate of Montbello High School and Metropolitan State University is a young poet, comedian and social-justice warrior who is clearly following theatrical paths not normally taken.
His greatest challenge of 2019 was perhaps playing a taxi driver deeply at odds with his Palestinian American pal over the proposed  building of a mosque within blocks of Ground Zero in local playwright and actor Jihad Milhem's Mosque, presented at The People's Building in Aurora. Brunt says he loves to create anything that will make his heart beat faster and his blood boil up.
You can see him next in Recipe, an interview-based traveling performance in the historic Savoy at Curtis Park. It's inspired by stories of how food shapes our lives and experiences of home and belonging. This collaboration between Theatre Artibus, Emancipation Theatre and the Grapefruit Lab runs from January 9-19.
Says Jihad Milhem: "I am so grateful to have had James in the cast for Mosque. His passion, talent, work ethic and heart shined through every scene. The role he played wasn't easy, yet the compassion and love he brought to his character made our audiences empathize with him. He's not only an amazing performer and collaborator but a genuinely beautiful person who deserves all the recognition we can give him. Plus, he's super dope."
---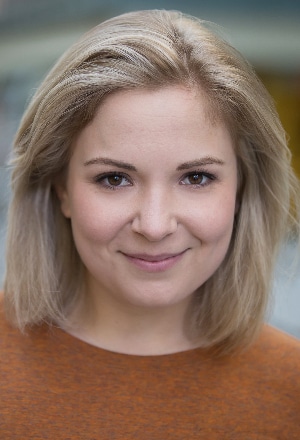 BUSSY GOWER
Ensemble, Heathers, Equinox Theatre Company
Pippi, The Great American Trailer Park Musical, Equinox Theatre
Ensemble, concert version of Baby The Musical, The People's Building
Director, Grease, Neighborhood Music Stapleton
Described in two words: "Real deal."
It can't be easy playing a stripper on the run, much less with the composer in the house. The same composer who wrote your role for Tony Award-nominated actress Orfeh (Legally Blonde). But Bussy Gower's cheeky, bighearted and a little bit vulgar portrayal of Pippi in David Nehls' blue-collar The Great American Trailer Park Musical was the kind of performance that made you sit up and take notice.
"To be a composer and to go to someone's production of your work and to have no idea what to expect can be a little unsettling," Nehls said of attending Equinox Theatre's staging of Trailer Park at the Bug Theatre. "Then to see someone just nail it, and totally get both the heart and the comedy that you intended, is rare. Plus, Bussy has that ridiculously good voice. I mean, let's face it: It isn't easy following in Orfeh's footsteps."
Gower, who teaches theatre, voice and piano for kids at the Neighborhood Music School at Stanley Marketplace, is an Anchorage native and graduate of Radford University in Virginia. She moved to Colorado in 2015.
Critics' Corner: "Bussy Gower has the looks, the voice and the attitude to play Pippi." – Alex Miller, Onstage Colorado
---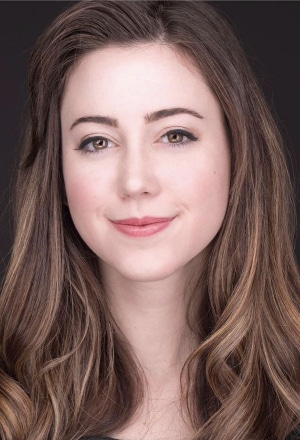 Sophie Sheridan, Mamma Mia!, BDT Stage
Ensemble, Beauty and the Beast, BDT Stage
Described in two words: "Front and center"
Christy Oberndorf already has had some meaty roles in her young life, notably Dorothy in Candlelight Dinner Playhouse's The Wizard of Oz, Penny in Parker Arts' Hairspray, and sharp-eyed Denver Center devotees might recall her as a young Belinda in the Theatre Company's 2008 edition of A Christmas Carol. (She also was part of the 2009 Colorado New Play Summit reading of Eventide.)
But the graduate of Grandview High School in Aurora and the University of Northern Colorado in Greeley has come fully into her own as the fatherless ingenue in BDT Stage's Mamma Mia! (through February 22), a musical where the bride is usually as forgotten as a bridesmaid.
"Christy came into rehearsals understanding that Sophie is a strong, independent young woman, and that really shines through in her role," said co-director Matthew D. Peters. "Just as Sophie is learning who she is throughout the story, Christy is still learning  a lot about herself as a person and a performer, but she knows how to make her presence known – and she never fades into the background."
Critics' Corner: "A radiant Christy Oberndorf gets the character's high-energy enthusiasm just right and matches it with a beautiful voice that can handle anything thrown at her." – Alex Miller, OnStage Colorado
---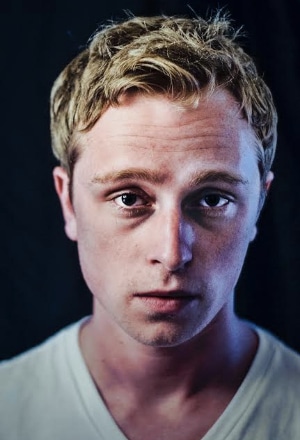 COLTON PRATT
Pompey, Measure for Measure, Colorado Springs TheatreWorks
Mr. Shears, The Curious Incident of the Dog in the Night-Time, Fine Arts Center Theatre Company at Colorado College
Inspector Fix, Around the World in Eighty Days, Colorado Springs TheatreWorks
Described in two words: "Fearless Clowning"
Actor Jessica Austgen had never met Colton Pratt when she was assigned to read with him at their audition for TheatreWorks' summer staging of Measure for Measure under the tent at Rock Ledge Ranch in Colorado Springs. He was understandably a little nervous given that his scene partners were Austgen, head of the Denver Improv Festival and the True West Awards' reigning Colorado Theatre Person of the Year; and multiple award-winning comic actor Sammie Joe Kinnett. The Colorado Mesa University grad had never played a comic role before.
"He was watching Sammie Joe making real, big, clear choices, and you could just see these lightbulbs going off in Colton's head," said Austgen. "He unlocked his comic instincts in an instant, and he came back the next day a fully formed clown." Pratt was cast as Pompey, Mistress Overdone's pimp.
What impressed Austgen all summer long, she said, was observing Pratt's observance of what she calls "the math of comedy." It was evident in how precisely he flipped his cigarette, in how he balanced an axe on his hand while making it look like it might fall into his skull. That takes practice. "And all summer long, you could see Colton obsessively practicing that bit in the field next to the tent. He was open, receptive, and his comic timing was both instinctual and amazing. He was constantly coming up with new bits that played exactly into his character."
About The True West Awards: '30 Days, 30 Bouquets'
The True West Awards, now in their 19th year, began as the Denver Post Ovation Awards in 2001. DCPA Senior Arts Journalist John Moore — along with additional voices from around the state — celebrate the entire local theatre community by recognizing 30 achievements from 2019 over 30 days, without categories or nominations. Moore was named one of the 12 most influential theater critics in the U.S. by American Theatre magazine in 2011. His daily coverage of the DCPA and the Colorado theatre community can be found at MyDenverCenter.Org
https://www.denvercenter.org/wp-content/uploads/2019/12/Day-20-Breakouts-featured.jpeg
531
1000
John Moore
John Moore
2019-12-18 09:21:53
2019-12-30 01:12:57
2019 True West Award: Breakout performances