2019 True West Award: Peak performances
Day 22: A look at seasoned professionals at the top of their games
Actors often live the itinerant lives of gypsies, going wherever their dreams and opportunities take them. That can make creating a consistent body of work over time in the same community something of an impossible dream. But for a variety of reasons, including family and quality of life, Colorado seems to have an abundance of accomplished, seasoned actors in the fold, many of whom have been entertaining metro audiences for decades. Today we salute four familiar faces who were at the top of their games on Colorado stages throughout 2019: Kate Gleason, Leslie O'Carroll, Mark Rubald and Gareth Saxe.
Two of them, Saxe and Gleason, found themselves intertwined over much of the year, performing together at the Colorado New Play Summit, in the DCPA Theatre Company's Anna Karenina, and finally in one of the most satisfying performances of the year, playing three different couples in the Arvada Center's Plaza Suite.
"I feel a little territorial about Gareth Saxe – or, as I like to call him, 'The Silver Foxe," said Gleason. "I mean, I know I can't do every play with him – but I would like to. Normally I don't like sharing, but the theatre community would be deprived if we didn't all have an opportunity to work with him."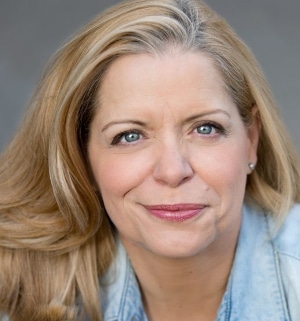 KATE GLEASON
Ann Harvey and White Rock Ann in You Lost Me, DCPA Theatre Company's Colorado New Play Summit reading
Princess Sarabatsky in Anna Karenina, DCPA Theatre Company
Jaques in As You Like It, Thin Air Shakespeare (Jackson, Wyoming)
Director of Bull in a China Shop, Benchmark Theatre
Karen Nash, Muriel Tate and Norma Hubley in Plaza Suite, Arvada Center
Described in two words: "Truthfully complex"
When Lynne Collins scheduled Neil Simon's 50-year-old comedy Plaza Suite for the Arvada Center season, it safe to say the only person who really knew why was Lynne Collins. Now, we know at least three reasons: Kate Gleason, Kate Gleason and Kate Gleason. (OK, six: Gareth Saxe, Gareth Saxe and Gareth Saxe.) The simple premise of the play calls for the same two actors to play three very different couples visiting the same declining Manhattan hotel room over the course of 1968. Gleason is an accomplished actor, director and longtime DCPA Teaching Artist whose pedigree includes, ho-hum, appearing in the original Broadway cast of Martin McDonagh's The Pillowman with Billy Crudup and Jeff Goldblum in 2005. But Gleason is one of those rare oddballs with a deep affinity for (and expertise in) Simon's comedy. Gleason and Saxe put on a joyful acting clinic. Simon's humor is often laced with a bitter kind of melancholia, but these two brought an uncommonly tender humanity to all three of their scenes.
"Kate  is so good that it's easy to miss how good she is," Collins said. "You never see her working, and everything she does is totally rooted in the story. Her comedy instincts are flawless, but she never chases a laugh. She can break your heart, but never because she's going for easy sentimentality. She's smart. She's a pro in every way."
Wrote Juliet Wittman of Westword: "Kate Gleason transforms herself for each role. Each character is fully formed; each is a delight to watch. Gareth Saxe is equally versatile. He and Gleason work beautifully together, and both have impeccable timing. By the end of the evening, the entire audience is roaring with laughter."
Gleason, originally from Pennsylvania, first appeared with the DCPA Theatre Company in Don Quixote in 1997 and has returned intermittently ever since, including in this year's Anna Karenina. She made Denver her permanent home about 10 years ago.
---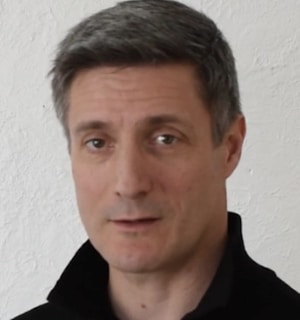 GARETH SAXE
Alexander McCauley and Pastor Paul in You Lost Me, Colorado New Play Summit reading
Father Scherbatsky in Anna Karenina, DCPA Theatre Company

Malvolio in Twelfth Night, Colorado Shakespeare Festival
Friar Laurence in Romeo and Juliet, Colorado Shakespeare Festival
Robert Faulconbridge in King John, Colorado Shakespeare Festival
Sam Nash, Jesse Kiplinger and Roy Hubley in Plaza Suite, Arvada Center
Described in two words: "Dashingly human"
When Denver East High School and Colorado College grad Gareth Saxe was cast to play Scar in Broadway's The Lion King, there was no reason to believe he would ever return to our Colorado stages. But life, love, marriage and parenting have always been our best weapons in bringing artists home. This year, Saxe showed a tremendous range, playing thoughtful and understated counselors, a malevolent Shakespearean fool and three profoundly different husbands in Neil Simon's Plaza Suite. Now just imagine him as Scar. The man can do anything.
"What Gareth brings into a room is not just his incredible talent, keen observations and insight," said Gleason. "He brings something more ephemeral. I often describe Gareth as 'magic.' He's the kind of actor you always trust to bring his A Game, but he also continually surprises you in myriad ways. And don't get me started on that hair…"
---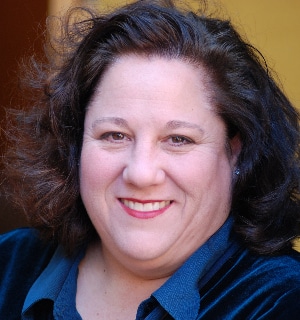 LESLIE O'CARROLL
Hannah, The Whistleblower, DCPA Theatre Company
Jaques and Le Beau, As You Like It, Colorado Shakespeare Festival
Mrs. Stevens, Leader of the Opposition, King Charles III, Colorado Shakespeare Festival
Robert Faulconbridge, King John, Colorado Shakespeare Festival
Anne-Marie, A Doll's House, DCPA Theatre Company
Anne-Marie, A Doll's House, Part 2, DCPA Theatre Company
Described in two words: "Funny" and "Money"
Leslie O'Carroll, best-known to Colorado theatre audiences as Mrs. Fezziwig in the DCPA Theatre Company's seasonal stagings of A Christmas Carol, first came to the Denver Center as a student in its National Theatre Conservatory master's program. Now 23 years later, she has had arguably the best year of her stage life. O'Carroll, who is frequently sought for smart, comedic roles that require precision timing and physical comedy, took on six roles in 2019 that launched her out of her comic comfort zone.
"Leslie is an incredibly funny actor, but we cast her in two roles this summer that weren't necessarily comic, and weren't even written for women," said Colorado Shakespeare Festival Artistic Director Timothy Orr. In As You Like It she played Jaquies, whose crushing depression can be played for a few laughs, but the man is essentially the embodiment of melancholy. (Then again, no matter how sullen Jaquies is, there's no way O'Carroll can say some of his words without being funny. Words like: "God be with you. … Let's meet as little as we can.")
O'Carroll also played the no-nonsense opposition leader in King Charles III, a new play that imagines the ascension of Prince Charles to the throne. "We put Leslie in roles she wouldn't normally be considered for because both directors (Carolyn Howarth and Kevin Rich) wanted her so much, and they and enjoyed the idea of playing with her," Orr said. "And she killed it."
O'Carroll, wife of 2014 Colorado Theatre Person of the Year Steve Wilson, also landed in the DCPA Theatre Company's world premiere play The Whistleblower as the mother of a Hollywood writer in crisis; and in the Theatre Company's groundbreaking repertory stagings of Ibsen's A Doll's House and its newly imagined sequel, A Doll's House, Part 2, by Lucas Hnath. As the family maid, O'Carroll was the only actor to play the same role in both stagings, which in rep became the longest-running Theatre Company offering since Almost Heaven in 2004.
---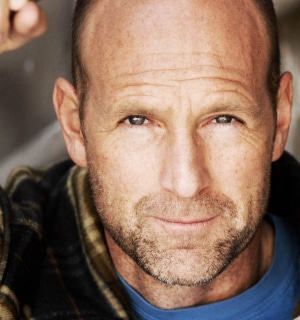 MARK RUBALD
The Professor in Life Sucks, Aurora Fox
J.D. in Hands on a Hard Body, Fine Arts Center Theatre Company at Colorado College
Daddy Murphy in Bright Star, Arvada Center
Bill Austin in Mamma Mia!, Lake Dillon Theatre Company
Jacob Marley, Fred and Fezziwig in A Christmas Carol, Boulder Ensemble Theatre Company
Described in two words: "Quiet confidence"
Even after all these years, that Mark Rubald sure gets around. The likeable veteran actor had five prominent roles in 2019, all with different theatre companies stretching from Denver to Dillon to Colorado Springs. His characters ran the gamut from a pedantic professor to a "good old boy" to an adventurous travel writer to a slew of classic Dickensians. And then there was Daddy Murphy, the strict North Carolinian father in Bright Star who forces his daughter give her baby up for adoption (and let's just nicely say that baby never makes it safely to the adoption agency.)
Director Rod Lansberry had no problem casting one of the nicest guys in the local acting pool in such a loathsome role because there is a "huge distinction between Mark the actor and Mark the person," he said.
"Mark is just so quietly efficient and so versatile and so strong in his choices that he quickly develops characters who are strong and believable. He's an audience favorite because he becomes someone else on stage, not another version of Mark Rubald."
Hey, if the audience can forgive that whole baby thing, Rubald must be at the top of his game.
Of his current performance in the Boulder Ensemble Theatre Company's adaptation of A Christmas Carol, the Boulder Weekly's Gary Zeidner says: "Mark Rubald is the caliber of actor whose very presence in any cast functions as a cosmic stamp of approval. In Boulder, an already glowing A Christmas Carol blazes to even greater life every time Rubald steps on stage."
---
About The True West Awards: '30 Days, 30 Bouquets'
The True West Awards, now in their 19th year, began as the Denver Post Ovation Awards in 2001. DCPA Senior Arts Journalist John Moore — along with additional voices from around the state — celebrate the entire local theatre community by recognizing 30 achievements from 2019 over 30 days, without categories or nominations. Moore was named one of the 12 most influential theater critics in the U.S. by American Theatre magazine in 2011. His daily coverage of the DCPA and the Colorado theatre community can be found at MyDenverCenter.Org
https://www.denvercenter.org/wp-content/uploads/2019/12/Day-23-Top-form-.jpg
531
1000
John Moore
John Moore
2019-12-20 15:07:34
2019-12-30 01:10:31
2019 True West Award: Peak performances