Denver Center announces 2020-21 Playwrights' Group
Denver Center enters second year of fostering the work of local playwrights
Building upon its 40-year commitment to new-play development, the DCPA Theatre Company announced tonight the second class of its Playwrights' Group to foster the work of local playwrights. Fittingly, Director of New Play Development Douglas Langworthy made the announcement at the Local Playwrights' Slam, a gathering of playwrights and theatre companies from throughout the metro Denver area held as part of the annual Colorado New Play Summit.
"Since our inception, we have fostered more than 250 new works for the American theatre," said Langworthy. "The Playwrights Group supports the work of plays by local playwrights and creates a pipeline to our new-play development program."
The second class of The Playwrights' Group will be made up of Kenya Fashaw, Josh Hartwell, Felice Locker and Frank Oteri. Here is a little about each: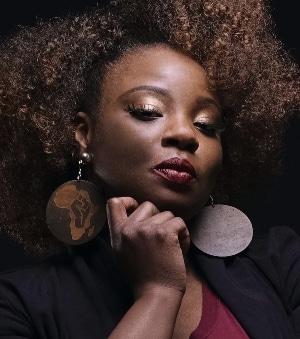 Kenya Fashaw is the Co-Founder and Chief Creative Officer of 5280 Artist Co-Op. She is a spoken-word artist, actor and playwright. She wrote and directed Colorism, Breaking The Chains of Complexion, which won a 2018 Henry Award for Outstanding New Play. She also was nominated for a Henry Award for her part in writing 5280's 1 Night 6 Plays, which included two of her micro-scripts: Hiphop Matrimony: A Hiphop Musical and Cages: No More Boundage. Feshaw always has had a passion for creative writing and theatre. She wants to focus on writing non-stereotypical narratives and creating leading roles for people of color.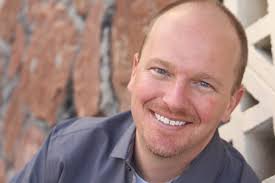 Josh Hartwell is an artistic company member with both Curious Theatre and Boulder Ensemble Theatre Company. As a playwright, he is represented by Abrams Artists Agency in New York. His play Contrived Ending was nominated for both a Denver Post Ovation Award and a Henry Award, and earned feature-film and Off-Broadway contracts with Starry Night Entertainment.  His The Rank and the Bloodrush was a semifinalist at The O'Neill Festival new-play competition. His Queen of Conspiracy premiered at Miners Alley Playhouse in Golden last year, and Home, Oblivion is being developed by Curious Theatre. He is Teaching Artist for both DCPA Education and the Curious New Voices program. Hartwell is Colorado's first and still only regional representative for The Dramatists Guild.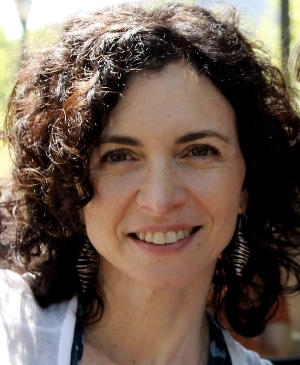 Felice Locker lived and worked in Colombia, New Zealand, England, Boulder and France, where she wrote for young French actors and performed in works by Irish and Welsh authors. Her work has been developed and performed by theatres in Colorado and Wyoming including Bas Bleu, The Catamounts, Local Theater, Relative Theatrics, The Edge and Thunder River. At the Dennver Center's 2016 Local Playwrights' Slam, she read from her play Pied Noir, written in English with French and Arabic. Pied Noir was a semifinalist at the 2017 O'Neill Festival new-play competition and was translated into French. On March 23, Sacred Fools will present Locker's full-length play Mud Season as part of its new-works reading series in Los Angeles.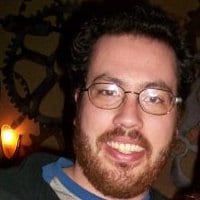 Frank Oteri served in the U.S. Army from 1997-2001, after which he decided to trade in his camouflage for a computer and relocate from Connecticut to Colorado to begin his life outside the military. After earning a Mass Communications degree with a minor in Creative Writing from Colorado State University-Pueblo, he has spent the past decade in Denver writing plays and trying to find an audience for his words. One of his latest efforts, Four and a Half Degrees, was a semifinalist in Creede Repertory Theatre's 2019 Headwaters New Play Festival competition.
DCPA Literary Manager Lynde Rosario says the Playwrights' Group is mutually rewarding for both the Denver Center and the local playwrights. "They have greater access to us and our resources, and we have greater access to them and their art," she said.
The Denver Center will provide a stipend of $2,500 to each member, twice-a-month reviews and discussions, two table readings during the script development, and the option for further development as a commissioned playwright.
Membership in the Playwrights Group is for a one-year term. Participants were selected through an application process, which will re-open from June 1 through August 1. Please watch the DCPA NewsCenter for details about the application process in May.
The inaugural class of 2019-20 consisted of Jeffrey Neuman, Colette Mazunik, Brenton Weyi and Jennifer Faletto.
"Denver is such an exciting place for playwrights," Langworthy said, "with so many theatres and groups supporting local writing, we felt it was time for the Denver Center to revive an ongoing playwriting group with a new group of writers each year."
Friday's 2020 Local Playwrights' Slam cast a wider local net than ever before. Instead of designating one co-host, the Denver Center invited five local theatre organizations to both introduce their individual new-play programs to the audience and present one local playwright of their choosing to read a short selection of their latest work-in-progress.
The featured organizations were Boulder Ensemble Theatre Company (Heather Beasley), Su Teatro (Jose Guerrero), Miners Alley Playhouse (Josh Hartwell), Theater 29 (Tami Canaday) and Band of Toughs (Nancy Mylott).
https://www.denvercenter.org/wp-content/uploads/2020/02/Playwrights-Group-2020.jpg
948
1000
John Moore
John Moore
2020-02-12 15:10:55
2020-02-16 13:37:19
Denver Center announces 2020-21 Playwrights' Group