5 'Mixed Taste' Topics You've Never Heard Of
If you've never experienced Mixed Taste, you might not know what you're getting yourself into. The basic premise is that two experts on completely different topics give separate, consecutive talks on their subjects for 20 minutes each. Then, it's the audience's turn to ask questions to both speakers with the goal of finding connections between the seemingly disparate topics. For example, you might think signage outside churches and Icelandic hip hop have nothing in common, but you'd be surprised.
Some of the topics are more commonly known or have names that are a little more self-explanatory, but these five are so out there, we just couldn't wait to find out what the heck they even are. We did the Googling for you:
1) Smog Meringues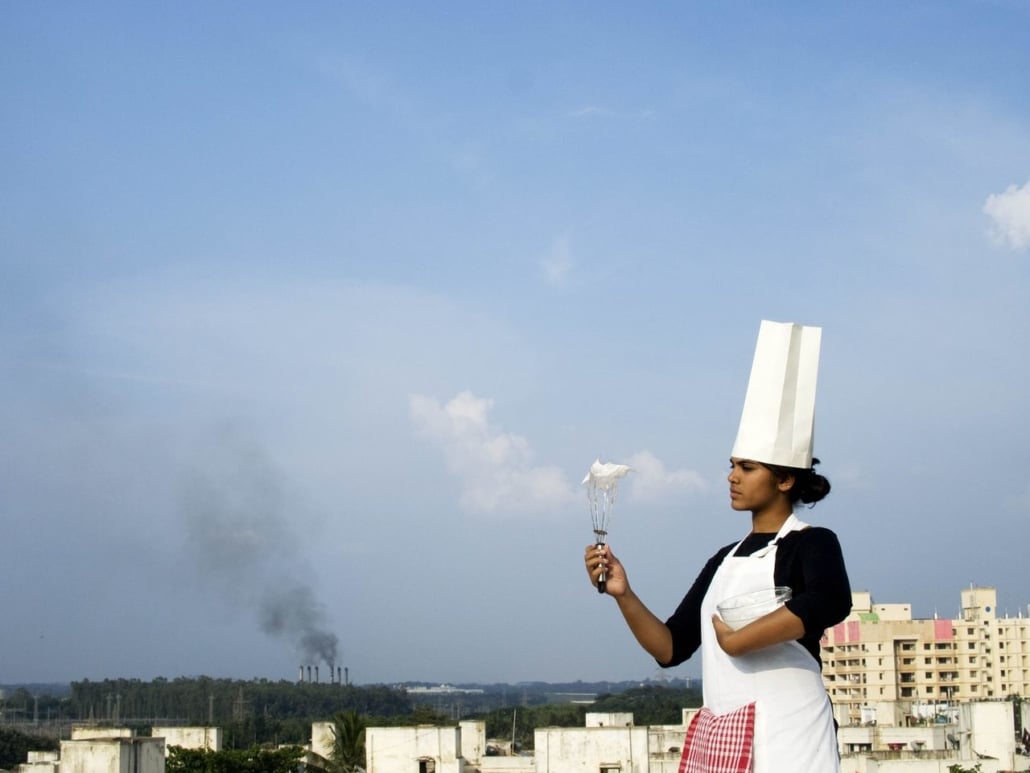 These not-so-tasty morsels were invented by the Center for Genomic Gastronomy, an artist-led think tank. The idea of the Smog Tasting project is to map air quality by harvesting air from heavily polluted environments and putting it in an edible form. By whipping the polluted air into the egg foams of meringues, tasters can experience the unique smog "flavor profiles" of a given city, much like coffee or wine. The Center takes their meringues on the road and serves them to politicians, business owners, and citizens to help them understand what pollution is doing to their air quality. "Rather than breathing, it's eating," says Edible Geography author and Mixed Taste speaker Nicola Twilley in an interview with Atlas Obscura. "And by changing the mode of interactions, you just force a pause and a thought and a conversation."
LEARN MORE
The Center for Genomic Gastronomy
Atlas Obscura (Written by Mixed Tastespeaker Nicola Twilley)
2) Slovenian Zombies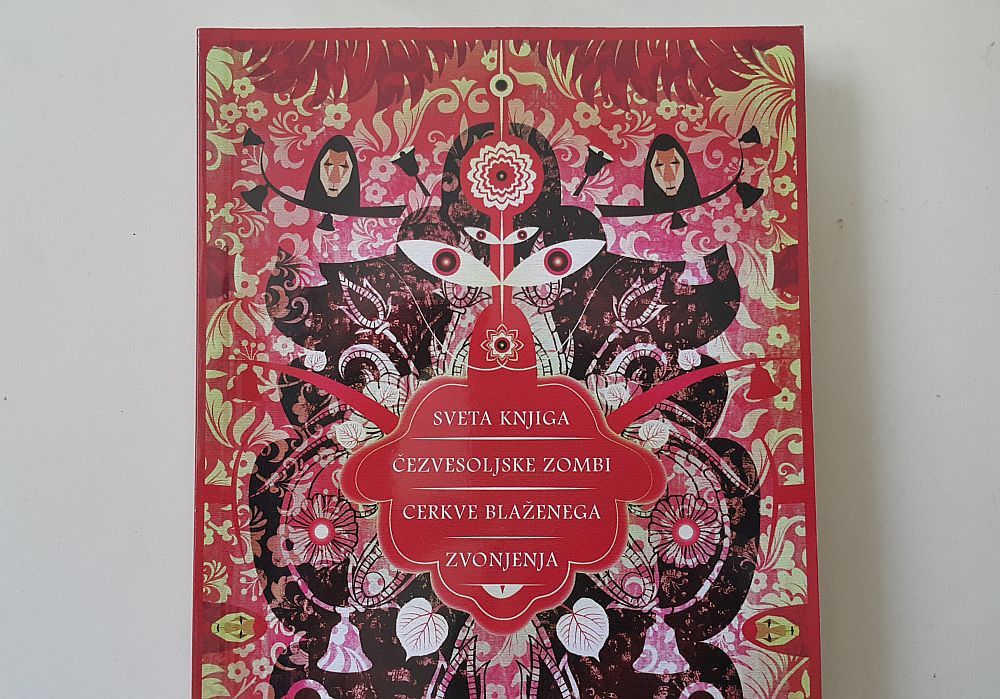 The Trans-Universal Zombie Church of the Blissful Ringing is the fifth most popular religion in Slovenia, claiming to have 12,000 members in 2019. The group's roots can be traced back to a popular uprising in 2012-2013 that demanded reforms of Prime Minister Janez Janša's regime. Janša's party called the protests a "zombie uprising" via Twitter and the protesters ironically claimed the moniker for themselves. Today, the Zombie Church is a registered religious community in Slovenia and has its own holy book.
LEARN MORE
World Religions and Spirituality (Co-written by Mixed Tastespeaker Nancy Wadsworth)
Trans-Universal Zombie Church of the Blissful Ringing website
3) The Cult of the Dead

The Cult of the Dead is a regional folk-religion in Naples, Italy. To its followers, the cult is an off-shoot of the Catholic Church, although don't mention that to the Church — they consider the cult to be heretical. Followers believe the relationship between the living and the dead to be reciprocal and that praying to human remains allows souls in purgatory to hear their prayers and affect change quickly in their lives.
LEARN MORE
World Religions and Spirituality
All the Saints You Should Know (Mixed Tastespeaker Elizabeth Harper's blog)
4)  Zeno's Paradox
The ancient Greek philosopher Zeno came up with 40 'paradoxes of plurality,' though sadly only a few have survived the sands of time. Explains Mixed Tastespeaker Elisabeth Stade, "At the heart of all of the Zeno's paradoxes is the question of: how or can we deal with infinity? Should we? Dare we?" Stade, who is also a faculty member at the University of Colorado Department of Applied Computer Science, uses mathematics and art to explore the complex ideas of Zeno's Paradoxes and infinity. Still lost? The above video from TED-Ed explains one of Zeno's paradoxes which questions if a destination can ever really be reached.
LEARN MORE
Math is Pattern (Mixed Taste speaker Elisabeth Stade's website)
Stanford Encyclopedia of Philosophy
5) Artivism

The term "artivism" is a portmanteau combining the words "art" and "activism." An artivist uses any artistic medium to raise awareness or push for political change. While art has always been used to express thoughts and ideas, the words "artivist" and "artivism" were popularized starting in 1997 in East Los Angeles. The anonymous, England-based street artist Banksy is a widely known example of an artivist.
LEARN MORE
Read and listen to some of Mixed TasteSpeaker Suzi Q. Smith's artivism on her website
ABOUT MIXED TASTE: AT HOME
Virtual Tag Team Lectures on Unrelated Topics
Wednesdays at 7pm Mountain Time, Jul 15 – Aug 19, 2020
FREE!
For fifteen years, Mixed Taste has combined mismatched subjects to find common ground in a lecture series that can go pretty much anywhere. Two speakers get 20 minutes each to enlighten you on unrelated topics, but can't make any connections to each other. Ideas start to blend afterwards when audience members ask questions of both speakers and anything goes. Each evening will conclude with an original poem inspired by the topics performed by some of Denver's best poets
For the first time ever, we're bringing Mixed Taste to you in a fully-virtual way and for free! You might even recognize some of our favorite lecturers from past seasons imparting knowledge on brand new topics. Don't miss it!
2020 Schedule and Topics
Wed, July 15 at 7pm MT
Polar Forests & Trendy Soul Food
Featuring Kirk Johnson, Adrian Miller & poet Suzi Q. Smith
Wed, July 22 at 7pm MT
Keith Haring & Smog Meringues
Featuring Nora Burnett Abrams, Nicola Twilley & poet Kenya Fashaw
Wed, July 29 at 7pm MT
Napping & Slovenian Zombies
Featuring Maya Kroth, Nancy Wadsworth & poet Brenton Weyi
Wed, Aug 5 at 7pm MT
Augmented Reality & The Cult of the Dead
Featuring Till Nowak, Elizabeth Harper & poet Mathias Svalina
Wed, Aug 12 at 7pm MT
Church Signs & Icelandic Hip Hop
Featuring Joe York & Nathan Hall
Wed, Aug 19 at 7pm MT
Zeno's Paradox & Artivism
Featuring Elisabeth Stade, Suzi Q. Smith & poet James Brunt
Spread the word — this virtual series is FREE! Please register below, and you'll receive email reminders with the link to watch your selected event(s).
REGISTER HERE: www.denvercenter.org/tickets-events/mixed-taste/
https://www.denvercenter.org/wp-content/uploads/2020/07/1-Smog-Meringues-Center-for-Genomic-Gastronomy.jpg
960
1280
Cheyenne Michaels
Cheyenne Michaels
2020-07-06 11:59:24
2021-02-09 14:26:58
5 'Mixed Taste' Topics You've Never Heard Of