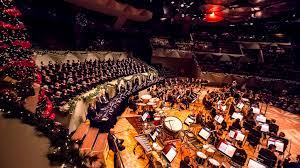 5 Must See Cultural Events this Holiday Season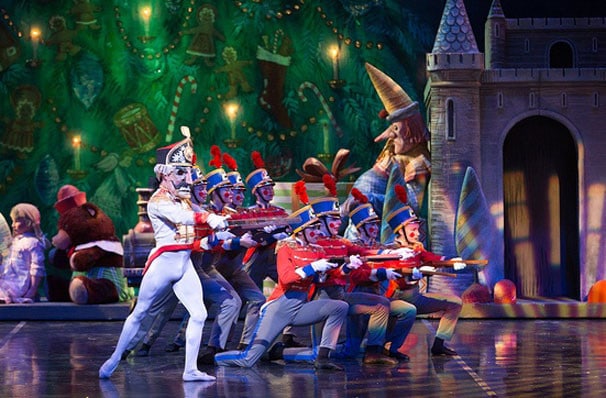 By Linnea Covington
Break out the crushed velvet, stylish boots and bow ties. It's time to go out and see something festive this season. With so many cultural institutions decking the halls for the holidays, there's no lack of quality entertainment to be found. While seeing The Nutcracker by the Colorado Ballet and Richard Hellesen's adaptation of A Christmas Carol at the DCPA are high on the must-do list, these other five events add a twist to the usual holiday show line up. From a heartfelt story about a young boy wanting a bike to a fresh take on a classic ballet to beautiful holiday music, check out one or all of these amazing productions.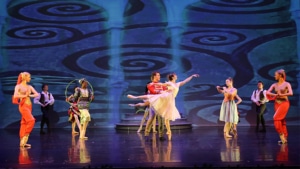 Lakewood Cultural Center
470 South Allison Parkway, Lakewood
303.987.7845
Get swept up in the magic of the Land of Snow and the Land of Sweets with Clara as she explores with her beloved nutcracker. Denver's Ballet Ariel, a company started in 1998 by director Ilena Norton, takes the lead and showcases the story in a fresh light. The production remains the classic tale, but with some pops of current culture and a whole lot of heart.
Performances start December 11 through December 23, with shows at 2pm, save for the 7pm shows on Friday and Saturday, December 17 and 18. Tickets start at $33 and can be purchased online at balletariel.org.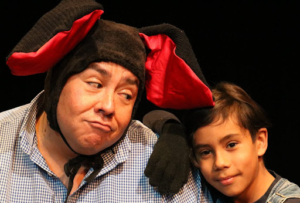 Su Teatro Cultural & Performing Arts Center
721 Santa Fe Drive
3032960219
Fall into the world of young Joaquin and his familia during this endearing holiday play. Written in 1972 by Anthony J. Garcia, Su Teatro's artistic director, Joaquin's Christmas takes place in 1950's Pueblo and features a talking dog named Angel, a charming Abuela with a bit of magic up her sleeve, and a villain, aptly named Mr. Van Rich-n-Wealthy. With the help and hinderance of these characters, the boy aims to get the bike he desires while also discovering love and joy in his own working-class family.
Su Teatro is a non-profit arts complex specializing in Latino productions. Tickets run $20 for adults and $17 for students and seniors, purchase them online at suteatro.org. See the play Thursday, Friday and Saturday at 7:30pm and Sundays at 2pm, December 2 through 19.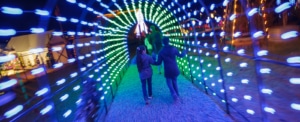 801 South Yarrow Street, Lakewood
Director Lonnie Hanzon spends all year creating a stunning Christmas wonderland, and it shows the moment guests arrive at the gates of Camp Christmas. This year the celebration was crafted inside the Heritage Lakewood Belmar Park and uses all the old buildings and machinery as part of the show. Look for secrets all around, in windows and through the lights. Find a handful of funny-looking trees dubbed the "pun trees," which offer visitors a chance to guess the joke with the help of a QR code. The spot is six acres, making it great for little bodies that need to move around. Most of the entertainment is outside too, and even if the inside aspects were skipped, there is plenty to see and do around the property.
Visit Camp Christmas now until January 2. Timed tickets start at $8 and can be purchased online at denvercenter.org.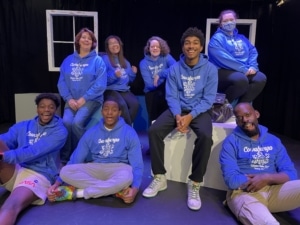 Winter Tales
10255 East 25th Avenue, Aurora
720.705.0556
Catch the first holiday production put on by Factory Five Five, a community arts collective based in Aurora. In 75 minutes, adults and kids can take in four diverse holiday books that come to life on stage. Expect to see tales of Old Bubba Brayna, celebrate Kwanza with Li'l Rabbit, learn about the holiday tradition of the poinsettia flower, and find out how to survive the longest night of the year.
The show takes place December 3 through December 19 at various times, starting at $8 a ticket. Reserve a spot online by visiting factoryfivefive.com.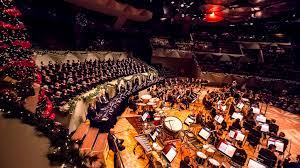 Colorado Symphony Holiday Concerts
Boettcher Concert Hall
1000 14th Street
720.865.4220
There are too many great holiday concerts this year to pick just one. For kids, start with A Colorado Christmas on Friday, December 10 at 7:30pm, Saturday, December 11 at 2:30 and 6pm, and Sunday, December 12 at 1pm. The show starts out with 'Twas the Night Before Christmas, narrated by Denver vocalist Devin DeSantis. Expect a lot of carols, sing-alongs and an appearance by Santa.
On Saturday, December 18 at 7:30pm or Sunday, December 19 at 2:30pm, catch the movie Elf accompanied by live music as the symphony brings to life John Debney's magical score. Catch the annual Holiday Brass on Tuesday, December 14 at 7pm, and marvel at music, which ranges from modern tunes to Renaissance ballads. Finally, don't miss A Very DeVotchKa Holiday with the Colorado Symphony, playing one night only on Thursday, December 16 at 7:30pm. Check out the lineup at coloradosymphony.org.
Prices for these shows start at $15 and can be purchased at coloradosymphony.org.
https://www.denvercenter.org/wp-content/uploads/2021/12/Colorado-Symphony_Colorado-Christmas.jpeg
168
300
DCPA Press
DCPA Press
2021-12-14 15:05:53
2021-12-14 17:28:44
5 Must See Cultural Events this Holiday Season