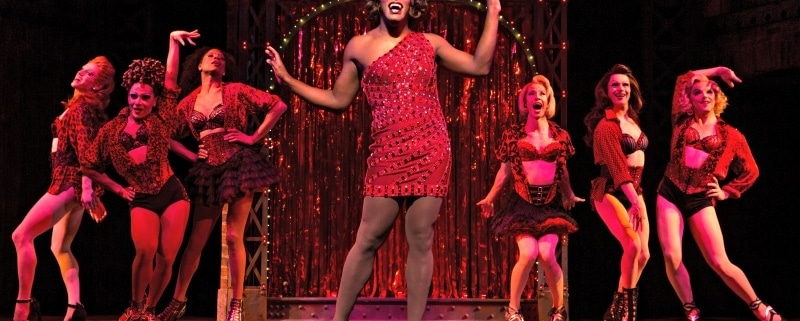 Arvada Center season spans 'Kinky Boots' to 'Animal Farm'
Lansberry: 'These selections will shine a light on what we do best: Tell amazing stories'
The Arvada Center's 2020-21 theatre season is about to get kinky – and crittery.
Over the past several years, the Arvada Center's annual season announcement has evolved into an unveiling of two very distinct lineups of musicals and plays that cater to a wide spectrum of audience tastes.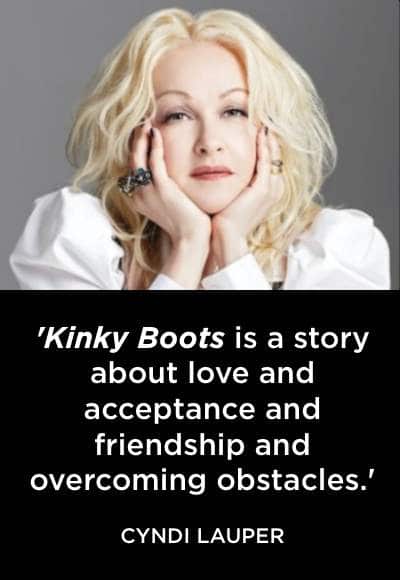 Case in point: Kinky Boots. And Animal Farm.
The 45-year-old Arvada Center has, since 2016, presented Broadway-scale musicals in its mainstage theatre alongside a slate of four plays by a company of repertory actors in the more intimate Black Box studio theatre.
The musicals are overseen by longtime Producing Artistic Director of Musical Theatre Rod A. Lansberry; the plays by Artistic Director of Plays Lynne Collins.
On the musicals side, the Arvada Center will open 2020-21 with Kinky Boots, winner of six 2013 Tony Awards including Best Musical. This uplifting, high-heeled British celebration of otherness features a Tony-winning score by Cyndi Lauper and lives by the inspirational motto: "When you change your mind about someone, you can change the world."
In an era of safe Broadway musicals largely based on popular existing titles, Lauper has a pretty good idea why this exhilarating, underdog story written by Harvey Fierstein broke through. "It's because the show has a huge heart," Lauper said in an exclusive interview with the DCPA NewsCenter. Like small independent films The Full Monty and Priscilla Queen of the Desert before it, Broadway welcomed Kinky Boots with big, accepting arms lined with spikes, sparkles and gummy bracelets. Why? "It's a story about love and acceptance and friendship and overcoming obstacles," Lauper said, "and everyone can relate to that."
Jumping out of the Black Box slate, meanwhile, is a fresh staging of Animal Farm, George Orwell's 1945 dystopian allegory about a group of farm animals who rebel against their human farmer, only to end up worse off under the dictatorship of a pig.
So, you know … different.
"We have a very dedicated community of theatre-lovers. and I think these selections will shine a light on what we do best: Tell amazing stories," said Lansberry.
The musicals lineup will include Meredith Willson's Miracle on 34th Street as well as the rockabilly Million Dollar Quartet featuring the music of Elvis Presley, Johnny Cash, Jerry Lee Lewis and Carl Perkins.
The Black Box lineup includes The Woman in Black by Stephen Mallatratt, David Ives' adaptation of the Georges Feydeau period farce A Flea in Her Ear, and Mother of the Maid by Jane Anderson, who also wrote Benchmark Theatre's 2019 triumph Quality of Life.
The Arvada Center opened its 200-seat Black Box studio theatre in 2006 with the intention of making it a transformable theatre with flexible seating. But that possibility is only being fully explored now with a rep season of three plays being staged in the round: Murder on the Orient Express, A Midsummer Night's Dream and Small Mouth Sounds (through May 16).
Collins said she was delighted by the new possibilities this season has brought. "By keeping this configuration in 2021, we will be able to highlight the intimacy of the space and explore different ways of staging to bring these new stories to life," she said.
For information on subscribing or purchasing single tickets, call 720-898-7200 or go to arvadacenter.org
John Moore was named one of the 12 most influential theatre critics in the U.S. by American Theatre Magazine. He has since taken a groundbreaking position as the Denver Center's Senior Arts Journalist.
Arvada Center 2020-21 Mainstage Season:
Kinky Boots
When: September 11-October 11
Written by: Harvey Fierstein (book), Cyndi Lauper (Music and Lyrics); based on the 2005 film by Geoff Deane and Tim Firth
At a glance: Kinky Boots follows struggling shoe-factory owner Charlie who works to turn his business around with help from Lola, a fabulous entertainer in need of some sturdy stilettos. Together, this unlikely pair find they have more in common than they ever could have dreamed. Based on a true story.
Read more: Our interview with Cyndi Lauper
Meredith Willson's Miracle on 34th Street The Musical
November 20-December 23
Written by: Meredith Willson; based on the 1947 movie
At a glance: The holiday season brings the classic story of true belief and holiday spirit. This musical version of the story captures the nostalgia of the film while capitalizing on the musical talents of Meredith Willson (The Music Man).
Million Dollar Quartet
When: April 2-May 2, 2021
Written by: Colin Escott and Floyd Mutrux
At a glance: This love letter to rock 'n roll tells the true story of a legendary jam session at Sun Studios between Elvis Presley, Johnny Cash, Jerry Lee Lewis and Carl Perkins.
Arvada Center 2020-21 Black Box Season:
The Woman in Black
When: October 2-November 8
Written by Stephen Mallatratt from the book by Susan Hill
At a glance: The second-longest running play in London (following Agatha Christie's The Mousetrap) is the story of a terrified lawyer who hires a young actor to tell his story and exorcise the fear that grips his soul. Instead, the two are launched into a spine-chilling world inhabited by a dark specter.
Animal Farm
When: February 19-May 21, 2021
Adapted by Jessica Robblee from the 1945 novel by George Orwell
At a glance: Orwell's timeless and timely fable of a farm that is taken over by its overworked, mistreated animals becomes a scathing satire of a downtrodden society's blind march toward totalitarianism. All animals are equal, but, it turns out, some animals are more equal than others.
A Flea in Her Ear
When: January 29-May 23, 2021
Adapted by David Ives from the 1907 farce by Georges Feydeau
At a glance: This fast-paced comic farce follows a bourgeois housewife who suspects her husband of having an affair, so she concocts a scheme that pulls even the most innocent of bystanders into bed.
Mother of the Maid
When: March 12-May 14, 2021
By Jane Anderson
At a glance: Exploring the challenges and delights of raising an extraordinary child, this play focuses on the life of Joan of Arc told through the unique and poignant perspective of her mother.
https://www.denvercenter.org/wp-content/uploads/2020/03/Kinky_Boots_Q1_800..jpg
437
800
John Moore
John Moore
2020-03-12 16:06:52
2020-03-12 16:09:39
Arvada Center season spans 'Kinky Boots' to 'Animal Farm'