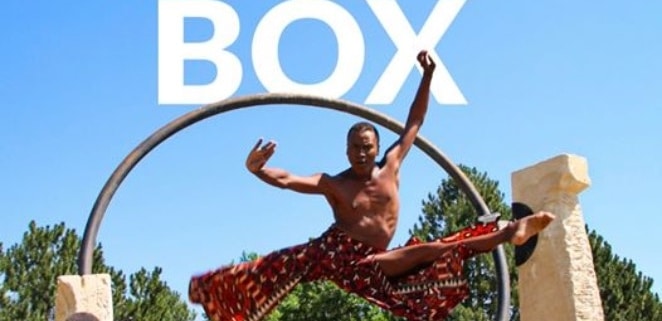 Cleo Parker Robinson Dance and Arvada Center for the Arts & Humanities present Out of the Box: A Virtual Celebration of Dance, streaming August 22 through 28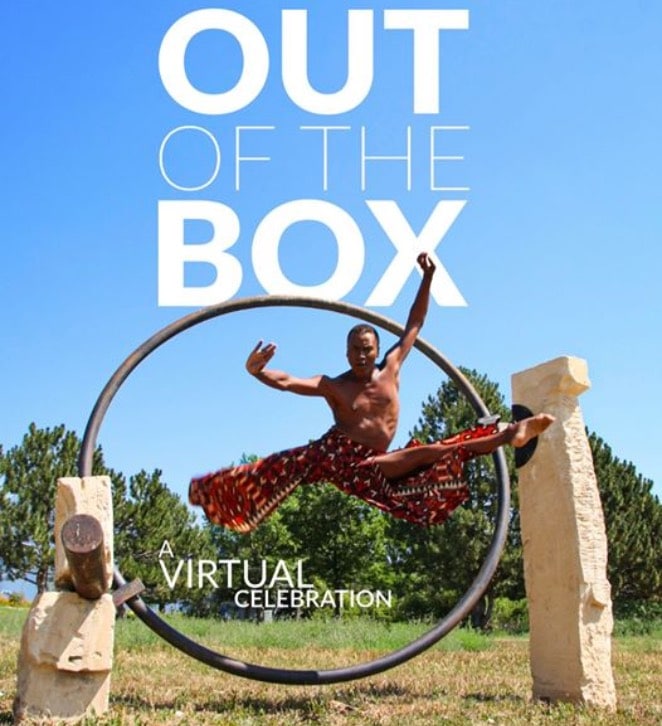 Fifty years ago, two young women of color put it all on the line to create a dance company in Denver, Colorado. Cleo Parker Robinson, Founder, and Schyleen Qualls Brown, new Poet-In-Residence and founding member, sought to convene community, art and dance. Now celebrating its 50th anniversary, Cleo Parker Robinson Dance (CPRD) is widely recognized as one of America's foremost modern dance companies.
What's the secret? Talent. Collaboration. Determination. And the artist who is Cleo Parker Robinson.
Cleo embodies everything the company strives to be. Every movement is that of a dancer — elegant, graceful and captivating. Every idea is artistic — creative, colorful and compelling. And every effort is an invitation to the community — to participate, to celebrate and to join the dancers, community activists, patrons and civic partners who form an extended family.
As part of its 50th anniversary season, CPRD is honoring its commitment to art, dance and community with a virtual event retrospective: "Out of the Box: A Virtual Celebration of Dance," with the Arvada Center for the Arts and Humanities. It is a celebration of their shared legacy, and of an unprecedent collaboration between Dr. Maya Angelou and Cleo Parker Robinson Dance. The Arvada Center presented their work, Lush Life, which included live music by international jazz musicians Max Roach (percussionist) and Billy Wallace (pianist) along with spoken word poetry by Angelou. (Later performances of the work featured Qualls Brown performing Angelou's poems.)
Featuring two of CPRD's masterworks from the 1980s, viewers will enjoy original excerpts from Run…Sister…Run and Lush Life.
Run…Sister…Run was a documentary based on the true account of Angela Davis who was convicted of killing a judge and three African American men before being acquitted a year later. Cleo Parker Robinson choreographed the story to the music of Gordon Parks — who is also in the film.
The world premiere of Lush Life was a collaboration with Dr. Maya Angelou, which debuted at the Arvada Center in 1983, and included dance performances by Angelou with members of the CPRD Ensemble and Cleo during the two-performance run.
The poetry and perspectives of CPRD co-founder Shyleen Qualls Brown are included in the virtual event retrospective, along with bonus material about more recent performances: Dancer's Perspectives will several CPRD Ensemble members' stories of performing recent masterworks.
Viewers can join the webcast on Saturday, August 22 at 8pm or watch the streamed program through Friday, August 28.
Tickets to the webcast are $10 per household. Visit Cleo Parker Robinson Dance for more information.
https://www.denvercenter.org/wp-content/uploads/2020/08/CPRD_2.jpg
726
662
DCPA Press
DCPA Press
2020-08-12 09:55:56
2020-08-25 14:57:08
Cleo Parker Robinson Dance and Arvada Center for the Arts & Humanities present Out of the Box: A Virtual Celebration of Dance, streaming August 22 through 28