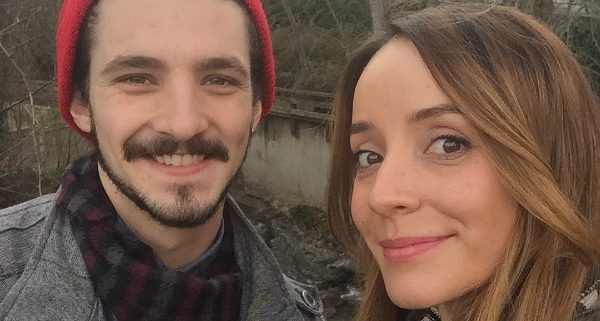 Colorado actors take center stage in Oregon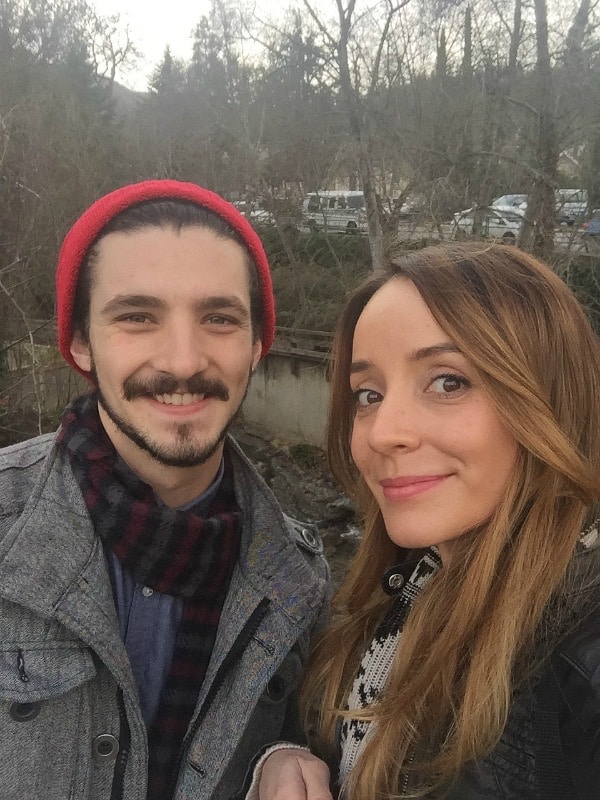 Benjamin Bonenfant and Jamie Ann Romero in Ashland, Ore.
Jamie Ann Romero and Benjamin Bonenfant, two rising Colorado actors whose rockets have been propelled by fuel from the Colorado theatre community, are opening in major new world premieres at the Oregon Shakespeare Festival this weekend.
On Saturday, Bonenfant stars as Pip in a massive new look at Charles Dickens' classic Great Expectations. The next day, Romero introduces Belmira in Marisela Treviño Orta's new ensemble drama The River Bride.
While Pip is of course the iconic orphan who becomes a gentleman with the help of an unknown benefactor, Romero plays a Brazilian fiancée named Belmira whose wedding plans are disrupted three days before the ceremony when fishermen pull a mysterious stranger out of a river.
While they won't appear together in Ashland, the actors have 13 seasons between them at the Colorado Shakespeare Festival in Boulder, starring together as the star-crossed lovers in 2011's Romeo and Juliet. Bonenfant is fresh off starring roles in the Colorado Shakespeare Festival's Henry V and the Colorado Springs Fine Arts Center's 4000 Miles, and most recently appeared at the Denver Center in the Theatre Company's Benediction and A Christmas Carol. He's a graduate of St. Mary's High School in Colorado Springs and the University of Colorado-Colorado Springs.
Romero's Denver Center credits include Romeo & Juliet, Sunsets and Margaritas, The Three Musketeers and a breakout, gender-bending turn in the 2014 world premiere of The Legend of Georgia McBride, which led to a high-profile run in Vanya and Sonia and Masha and Spike at the Paper Mill Playhouse in Millburn, N.J. She is a graduate of Chatfield High School and the University of Northern Colorado (UNC).
"A large chunk of my heart is still in Colorado, and I miss it every day," Romero said this week on the eve of her opening. "From high school through UNC through the things I learned working with brilliant actors at the Colorado Shakespeare Festival and the Denver Center, I think every single thing has led me to being here. To being anywhere, really. That just goes back to Denver being an incredible community that supports and lifts up everybody."
They now find themselves reunited at the oldest Shakespeare festival in the nation.
"When I look around in the rehearsal room and I see the interactions of the company members here and the rapport that they have, it makes me miss home," Bonenfant said. "Because I found those kind of relationships in a great rotation of theatre companies all over Colorado – but specifically, for me, at the Colorado Shakespeare Festival."
The Oregon Shakespeare Festival is considered a dream job among the nation's actors because the company presents an 11-show repertory season that lasts 10 months, employing perhaps the last true resident acting company in the nation. So while most actors scramble from one job to the next every month or two, Bonenfant has signed a 40-week contract with the OSF, which equates to the first real professional and financial stability of his young adult life. He also will play two roles in Hamlet (Osric and Reynaldo) while understudying the princely title role.
Romero, who now lives in New York City and has other upcoming commitments there, chose a one-show, six-month contract that runs through July 7.
One reason the OSF is considered "the granddaddy of American theatres" has been its ability to adapt with the times. Its wildly varying 11-show 2016 season includes five Shakespeare titles as well as The Wiz, Gilbert & Sullivan, and edgy new works like The River Bride, Roe and, if the publicity materials are to be believed, "a brash new comedy about three young Vietnamese immigrants making their way through the bewildering landscape of 1970s America," called Vietgone.
"It's an interesting mix," Bonenfant said. "The legacy of the company certainly has been built for decades on producing Shakespeare. And it's that history of producing Shakespeare that has gotten it to the place where it has become a powerhouse when it comes to developing all kinds of works."
The authors of the two new plays the OSF is launching this weekend are familiar to Colorado theatre audiences. Penny Metropulos and Linda Alper, who have created this new version of Great Expectations, also adapted The Three Musketeers for the DCPA Theatre Company. Metropulos, who is directing Great Expectations, also directed Quilters, You Can't Take it With You and The Trip to Bountiful for the Denver Center.
"I think this new production might bring a lot of people into contact with this classic novel, and this great Dickens language, for the first time," said Bonenfant. "The focus of the narration is just one person telling the story to another person, so it seems to be saying something about the simplicity of storytelling."
And, he added, about the generosity of shared storytelling.
"OSF is very straightforward about the importance of diversity and inclusion," Bonenfant said. "In this particular telling of Great Expectations, you have an ensemble that is extremely diverse. You have people from all different walks of life, and all different social strata, sharing in the telling of this same story together."
Marisela Treviño Orta is a young playwright from Texas, but Denver's Su Teatro was onto her talents eight years ago when it staged the world premiere of her play Braided Sorrow, a devastating look at the very real plight of thousands of young women who commonly disappear from their jobs at American factories in the border city of Juárez, Mexico, and are later found mutilated in the nearby desert.
The River Bride, winner of the National Latino Playwriting Award, is set in Brazil and is inspired by Amazonian folklore. "It's called a 'grim' Latino fairy tale," said Romero, "and that's exactly what it is." The story is the first in Orta's planned trilogy inspired by the Brothers Grimm.
"It does have humor and tragedy and pathos in it, but the play is really about love," Romero said. "Being brave in love and what happens when you are … and what happens when you aren't."
Bonenfant and Romero now join a longstanding Colorado pipeline to Ashland that dates back to James Sandoe, a seminal figure in the development of the Colorado Shakespeare Festival and a regular director in Oregon from 1948-68. Over the years, the OSF family has included Colorado natives including Phamaly Theatre Company's remarkable Regan Linton, James Newcomb (son of the legendary Bev Newcomb-Madden and currently starring as Hubert Humphrey in the DCPA's All the Way), and Sandoe's daughter, Anne, who is a mainstay at the Colorado Shakespeare Festival and played a central role in Boulder Ensemble Theatre Company's award-winning Ghost-Writer. The connection has grown so strong that, for the first time, casting directors from Ashland took advantage of their time here in Denver for the Colorado New Play Summit last week to audition many of the area's most accomplished actors for consideration in Oregon's 2017 season.
Bonenfant learned he would headline Great Expectations while visiting the Creede Repertory Theatre in August. He closed the DCPA's A Christmas Carol on Dec. 27 and was in Ashland for his first Great Expectations rehearsal less than 48 hours later.
"My last couple of months in Denver, I was really keenly aware that I was going to be leaving, and just how large and how vibrant and wonderful the theatre community in Colorado is," he said. "On the one hand, it's a joyful experience getting to join a new community here completely fresh. But I think that only adds more appreciation for what you've left behind and how it's afforded you your opportunities to grow."
For as long as Romero has loved Shakespeare, "which is a very long time," she said, "I've always wanted to work for the OSF. And to actually be here is wonderful and kind of indescribable. I've felt so comfortable and so supported in every way. But to echo what Ben said, the community here does remind me a lot of the community in Denver and Boulder and Colorado in general. Everyone is so supportive and loving of each other there, and that's very much the way it is here too."
​
More about the Oregon Shakespeare Festival:
Founded in 1935
Located in Southern Oregon
Season runs from February through early November
Three theatres: The flagship outdoor Allen Elizabethan Theatre, and the indoor Angus Bowmer Theatre and Thomas Theatre
Summertime visitors can see up to nine plays in one week
2016 Oregon Shakespeare Festival season:
Twelfth Night
Great Expectations
The River Bride
The Yeomen of the Guard
Vietgone
Roe
Hamlet
The Wiz
The Winter's Tale
Richard II
Timon of Athens
More about Benjamin Bonenfant:
Ronald Dean in Benediction, Fortinbras, Hamlet (understudy) in Hamlet, Ensemble in A Christmas Carol, Gerald Forbes in When We Are Married (DCPA Theatre Company); Prince Hal in Henry IV, Parts One and Two, Henry V in Henry V, Dauphin in Henry VI, Part One, Ferdinand in The Tempest, Hamlet in Wittenberg, Romeo in Romeo and Juliet, Lucentio in The Taming of the Shrew, Claudio in Much Ado about Nothing (Colorado Shakespeare Festival); Philip II in The Lion in Winter (The Arvada Center); Ken in Red (Curious Theatre Company); Boyet in Love's Labour's Lost, Herod in Salome, Treplev in The Seagull, Dionysus in The Bacchae, George Gibbs in Our Town, Christian in Cyrano de Bergerac, Bobby Strong in Urinetown, Silvius in As You Like It (TheatreWorks); Leo in 4000 Miles (Colorado Springs Fine Arts Center); Joey/Jim in Ambition Facing West, Rheticus in And the Sun Stood Still (Boulder Ensemble Theatre Company); Elijah in Elijah: An Adventure (Local Theater Company).
More about Jamie Ann Romero:
Nina in Vanya & Sonya & Masha & Spike (Paper Mill Playhouse); Jo in The Legend of Georgia McBride, Kitty in The Three Musketeers, Bianca in Sunsets and Margaritas (DCPA Theatre Company); Silvia in The Two Gentlemen of Verona, Lucy in Dracula (Utah Shakespeare Festival); Titania in A Midsummer Night's Dream, Queen in Richard II, Lady Percy in Henry IV, Part One, Juliet in Romeo and Juliet, Ophelia in Hamlet (Colorado Shakespeare Festival); Sylvia in Sylvia, Audrey in Hank Williams: Lost Highway (Lone Tree Arts Center); Celia in As You Like It (Modern Muse Theatre Company); Nina in The Seagull (TheatreWorks); International: Brooke in Noises Off (Maxim Gorky Theatre in Vladivostok, Russia).
https://www.denvercenter.org/wp-content/uploads/2018/04/featured-image-2640.jpg
800
600
John Moore
John Moore
2016-02-25 20:12:00
2018-08-20 13:40:21
Colorado actors take center stage in Oregon