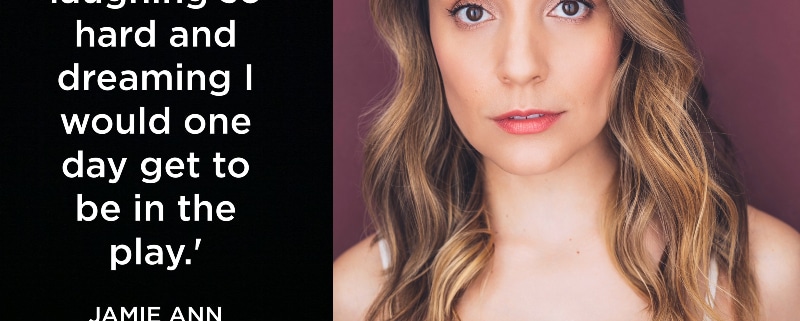 Colorado's Romero is right at home in 'The Play That Goes Wrong'
The Denver-bound national tour of the madcap comedy includes a familiar name to Denver Center and Colorado theatre audiences: Jamie Ann Romero
Casting was announced today for the upcoming Denver-bound national tour of the madcap comedy The Play That Goes Wrong, and it includes a familiar name to Denver Center and Colorado theatre audiences: Jamie Ann Romero, graduate of Chatfield Senior High and the University of Northern Colorado In Greeley.
Mischief Theatre's The Play That Goes Wrong, currently the longest-running play on Broadway, follows the Cornley Polytechnic Drama Society's efforts to stage a 1920s murder mystery. As the title suggests, the thespians come up against every problem imaginable.
"I am so grateful and ecstatic to be a part of the first national tour of The Play That Goes Wrong," Romero told the DCPA NewsCenter. "My first introduction to this play was a 10-minute clip of the original company performing at the Royal Variety Performance in 2015. I remember laughing so hard and dreaming I would one day get to be in the play. Who would have ever thought that it would become a reality in 2018?"
The tour marks the latest chapter in a remarkable rags-to-riches story for a play that started its life in a pub at a London fringe venue with only four paying members of the public at the first performance. It has gone on to play to an audience of more than 2 million people around the world.
In addition to Romero, the ensemble company for the national tour also will include Scott Cote as Dennis, Peyton Crim as Robert, Brandon J. Ellis as Trevor, Angela Grovey as Annie, Ned Noyes as Max, Evan Alexander Smith as Chris, and Yaegel T. Welch as Jonathan. The cast also features Blair Baker, Jacqueline Jarrold, Sid Solomon and Michael Thatcher.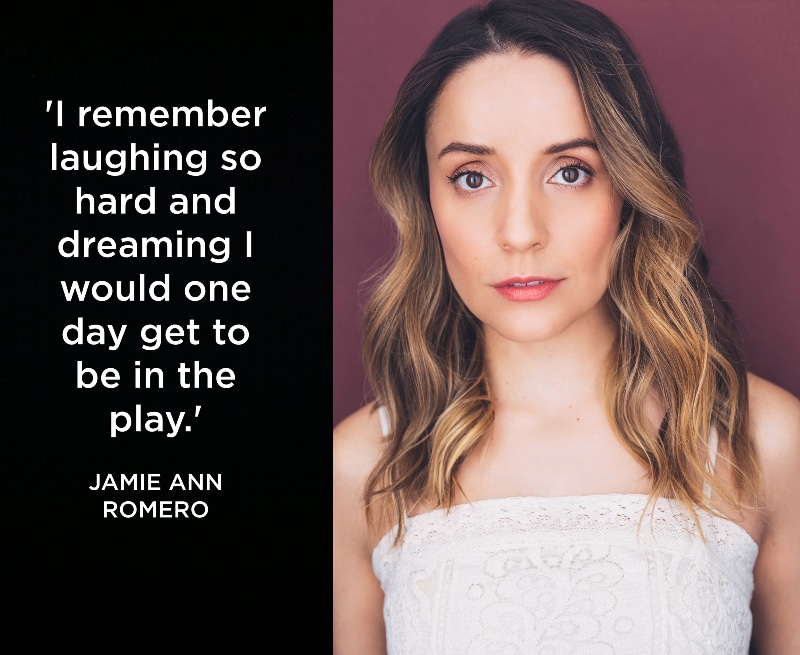 The first national tour launches September 18 in Pittsburgh and visits Denver's Buell Theatre from March 5-17, 2019. Romero's DCPA Theatre Company credits include Romeo & Juliet, Sunsets and Margaritas, The Three Musketeers and a breakout, gender-bending turn in the 2014 world premiere of The Legend of Georgia McBride, which led to a high-profile run in Vanya and Sonia and Masha and Spike at the Paper Mill Playhouse in Millburn, N.J. She then completed two seasons with the Oregon Shakespeare Festival, including starring turns in Shakespeare In Love and The River Bride.
"Coming home to Denver and performing at the Buell will be incredible," said Romero, who yesterday completed an off-Broadway run as an understudy to four roles in Tracy Letts' newest play, Mary Page Marlowe. "I cannot wait to be home and share this hilarious play with Colorado audiences and my friends and family. I don't know that I've ever looked forward to the month of March more."
The Play That Goes Wrong has been described as what would happen if Sherlock Holmes and Monty Python had an illegitimate Broadway baby. With an unconscious leading lady, a corpse who can't play dead and actors who trip over everything (including their lines), it's "tons of fun for all ages" (Huffington Post) and "comic gold" (Variety).
"Mischief Theatre's The Play That Goes Wrong has become a global phenomenon, and we figured that it was selfish to contain all of the laughter and chaos it is creating in North America to just New York City," said producer Kevin McCollum. "We are beyond thrilled to have found such a spectacular cast to bring Mischief Theatre's unique brand of mayhem to 28 cities in 42 weeks in the first year of a multi-year tour. Every night on Broadway we witness the show reduce groups of family and friends to hysterics, and we can't wait to spread that joy across the country."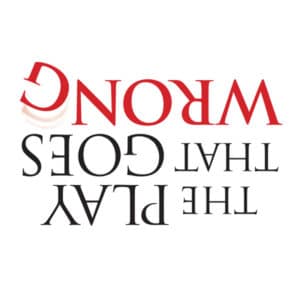 Mischief Theatre's The Play That Goes Wrong: Ticket information
Called "a gut-busting hit" (The New York Times) and "the funniest play Broadway has ever seen" (Huffington Post), this classic murder mystery is chock-full of mishaps and madcap mania delivering "a riotous explosion of comedy" (Daily Beast). Welcome to opening night of The Murder at Haversham Manor, where things are quickly going from bad to utterly disastrous.
March 5-17, 2019
The Buell Theatre, Denver Performing Arts Complex
Written by Mischief Theatre company members Henry Lewis, Jonathan Sayer, and Henry Shields.
Tickets start at $25
Call 303-893-4100 or BUY ONLINE
Groups of 10 or more: 800-641-1222
More about Jamie Ann Romero:
At the Denver Center: Jo in The Legend of Georgia McBride, Kitty in The Three Musketeers, Bianca in Sunsets and Margaritas. At the Oregon Shakespeare Festival: Viola de Lesseps in Shakespeare in Love; Anne Page in The Merry Wives of Windsor, Belmira in The River Bride. Elsewhere: Nina in Vanya & Sonya & Masha & Spike (Paper Mill Playhouse); (Silvia in The Two Gentlemen of Verona, Lucy in Dracula (Utah Shakespeare Festival); Titania in A Midsummer Night's Dream, Queen in Richard II, Lady Percy in Henry IV, Part One, Juliet in Romeo and Juliet, Ophelia in Hamlet (Colorado Shakespeare Festival); Sylvia in Sylvia, Audrey in Hank Williams: Lost Highway (Lone Tree Arts Center); Celia in As You Like It (Modern Muse Theatre Company); Nina in The Seagull (Colorado Springs TheatreWorks); International: Brooke in Noises Off (Maxim Gorky Theatre in Vladivostok, Russia).
https://www.denvercenter.org/wp-content/uploads/2018/08/Jamie-Ann-Romero-quote-800.jpg
655
800
John Moore
John Moore
2018-08-20 13:42:51
2018-08-20 16:32:07
Colorado's Romero is right at home in 'The Play That Goes Wrong'