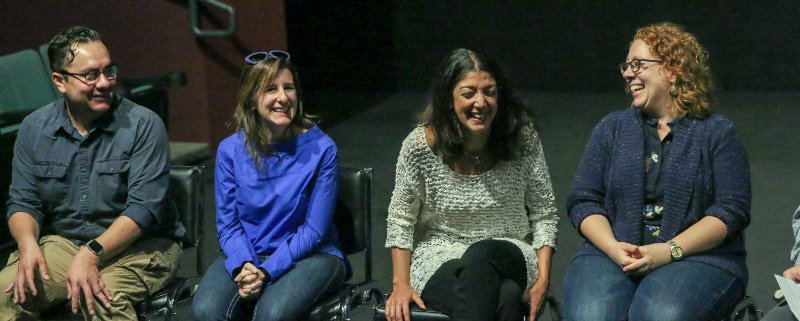 Comedy and the 'constant' quest for equality and freedom
W. Somerset Maugham gave us a 1920s heroine whose strength and resourcefulness make her compelling for any time, says the director
If anyone were to ask when feminism first began to assert itself, the answer is simple: in the Garden of Eden. And it's been everywhere since, most visibly in dramatic literature, from Medea and Lysistrata, to the works of Shakespeare, Molière, George Bernard Shaw and so many others.
In the early 1920s, British playwright, novelist and screenwriter W. Somerset Maugham took on the subject of differing moral and behavioral standards for men and women in his play The Constant Wife. At the time, feminism was not on everybody's radar.
World War I was over. It was permissible to laugh again; emancipation was in the air and comedy in demand. Shaw was the proselytizer-in-chief for women. His feminist comedies were sharp, brittle and biting, with a caustic edge of ridicule reserved for the men. (Think Pygmalion, Major Barbara and Mrs. Warren's Profession.) Others, however, still used flippancy to blunt the seriousness of the battle of the sexes. Noël Coward's Private Lives, for one, favored frivolity to deliver what was deemed strictly momentary fun.
Take a deeper dive into the DCPA Theatre Company's The Constant Wife
While riding the same giddy tidal wave of theatre-light that was prologue to the flapper era, Maugham was not sharp, giddy or light. He was subtle. The Constant Wife is an undercover comedy of manners, delivered with tact, precision, elegance — and a deadly sting.
When we shared an email conversation about her production of The Constant Wife, director Shelley Butler declared Maugham "a master at keeping audiences on their toes."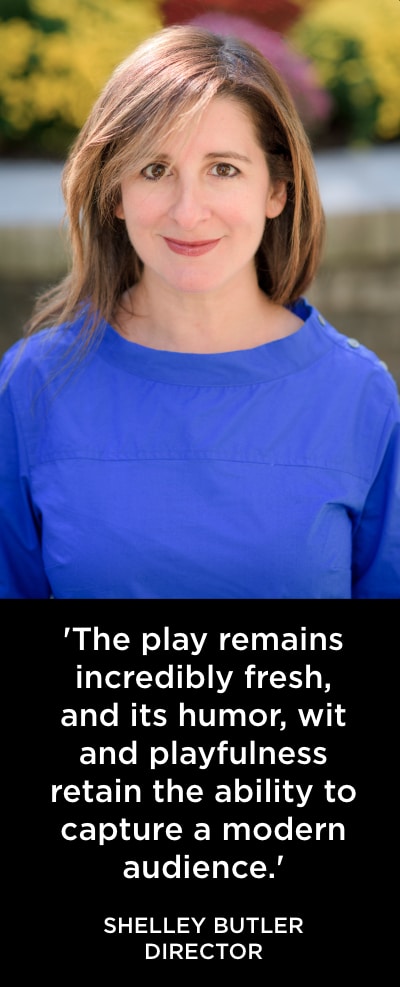 "I'm intrigued by his continued interest in exposing the double standards of his day," she offered, "and his boldness in presenting the flaws and hypocrisies of upper-class society directly to that class of people, in the form of entertainment."
Maugham's Constance Middleton, the wife of the title, is an unconventional heroine — a rebel inside a classy woman who married well but had not banked on being humiliated by a husband with a roving eye. When that happened, she found a highly original way to deal with it. Without a shred of militancy, this model of upper crust gentility completely upended the custom of her day.
It is delicate, seductive playwriting, devilishly well done. Yet while Constance is a disarming maverick, is she believable for her time?
"Her strength and resourcefulness make her compelling for any time," insisted Butler. "Constance doesn't feel like a tool, but like a character given agency; she assesses a volatile situation and takes her time before sorting how to respond; a savvy woman, written with keen wit, she was revelatory for her time and remains incredibly satisfying today.
"The playwright is asking questions about society as much as he's making a point, which makes the play intriguing as opposed to didactic. I love that he centered the play on a powerful woman who doesn't respond with melodrama or make any clichéd or expected choices."
But not so fast. Yes, Constance Middleton's uniqueness lies in her deliberate decisions, including the decision to earn her own money. But in the 1920s, wouldn't her moves be seen as a quest for revenge rather than equality?
"Her decisions underscore the intertwining of sexual independence with economic freedom," said Butler, who suggested the audience should ponder the connection between the two "and how they apply differently to men and women, even today."
Shelley Butler on bringing Denver's Melissa Benoist into Broadway's Beautiful
Still, many of the characters within Constance's orbit — her old boyfriend, her girlfriend, her mother, her sister Martha, and even her husband and his paramour — are pleasant yet far less delineated individuals, seemingly created chiefly to service the plot.
Again, Butler countered. "While these characters aren't central, there's meat on their bones. Martha, for example, is feisty and well-spoken and has a clear objective. I think there's a great deal an actor can interpret as to why Martha feels the way she does about betrayal and marriage. And the dynamics of her difficult relationship with her mother are endlessly interesting. While the arc of these characters is not the central arc, they are truthfully drawn and a compelling cast will imbue them with enough humor and depth that they'll all earn their place in the play."
Which explains why The Constant Wife has enjoyed many revivals, one in 1951 with Katharine Cornell, a London revival in 1973 with Ingrid Bergman of all people (it had its problems), and a particularly vibrant one in 2006 at the San Diego Old Globe. They tell us why this play continues to resonate.
Its acclaimed opening was in New York in 1926, with Ethel Barrymore in the lead. But at the London opening the following year, a box office muddle sent VIPs to the stalls and lesser mortals to the best seats, creating total havoc. It took another 10 years for it to find favor with London's critics, the Times declaring that Maugham had a story to tell "both entertaining and, so far as it goes, true."
That "so far as it goes" makes an interesting point. Constance closes a door behind her, much as Nora does in Ibsen's A Doll's House, leaving us to wonder what her future holds.
"The play remains incredibly fresh," a confident Butler added, "and its humor, wit and playfulness retain the ability to capture a modern audience. I am always delighted by a play [that can] surprise and keep an audience guessing."
Sylvie Drake is a former theatre critic and columnist for the Los Angeles Times, a translator, a contributor to culturalweekly.com and American Theatre magazine, and a former Director of Media Relations and Publications for The Denver Center for the Performing Arts.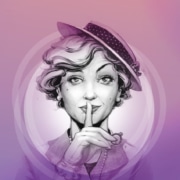 The Constant Wife: Ticket information
Written by: W. Somerset Maugham
Dates: Performances now through Oct. 21 (Opens Sept. 28)
Where: Space Theatre, Denver Performing Arts Complex
Information: Call 303-893-4100 or BUY ONLINE
Groups: Call 800-641-1222
More Colorado theatre coverage on the DCPA NewsCenter
https://www.denvercenter.org/wp-content/uploads/2018/09/Comstant-Wife-Perspectives.jpg
354
800
Sylvie Drake
Sylvie Drake
2018-09-22 12:48:24
2018-09-24 11:05:24
Comedy and the 'constant' quest for equality and freedom