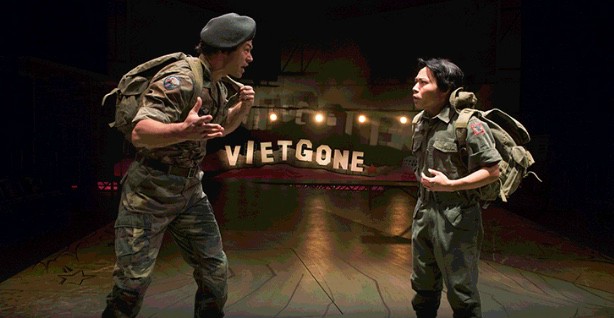 Deeper dive: Your first look at 'Vietgone'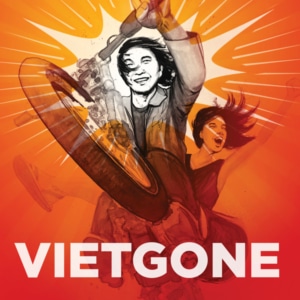 Vietgone
Playwright: Qui Nguyen
Original music by Shane Rettig
Director: Seema Sueko, Deputy Artistic Director at Arena Stage in Washington, D.C.
Dates: Aug. 24-Sept. 30 (Opens Aug. 31)
Where: Ricketson Theatre
Genre: Irreverent 1970s road-trip comedy
At a glance: This rap-spitting, pop culture-crusted dramedy is an ode to the real-life (and somewhat made-up) courtship of the playwright's parents. Forced to leave their country during the height of the Vietnam War, two refugees find themselves at the same relocation camp in Arkansas – the land of Harleys, hot dogs and "howdy!" Before they find their way into each other's arms, they'll have to blaze a trail in their weird new world and leave behind the baggage they didn't pack. This stage adventure hops across time and around the globe through the highs and lows of love.
About the playwright: Arkansas native Qui Nguyen is one of the American theater's most innovative and lauded young playwrights. He describes himself as "Playwright. Screenwriter. Geek."  His savvy comedy is known for its innovative use of pop-culture, stage violence, puppetry and multimedia.
Says Artistic Director Chris Coleman: "The Denver Center has done a fantastic job of introducing new voices and new storytelling styles to this community. What Qui Nguyen is on to with Vietgone is a beautiful continuation of that thread, and I'm thrilled that it will kick off our 40th anniversary season. Qui is undeniably a fresh, irreverent voice in the American theatre and the exploration of his parents' saucy romance through rap music and hilarious dialogue takes us on a journey through a very different America than most of us grew up with."
What the critics have said: "The raucous comedy Vietgone is proof-positive that in certain realms of theater, we have moved firmly beyond political correctness." — Charles Isherwood, The New York Times
Fun facts: Nguyen is also the playwright behind She Kills Monsters, which addressed stereotypes and social issues through the role-playing game Dungeons and Dragons, which had a playful staging at the Aurora Fox in 2015. Vampire Cowboys, the New York  theatre company Nguyen co-founded, is often credited for being the pioneers of "geek theatre." It holds the unique distinction of being the first and currently only professional theatre company to be officially sponsored by the New York Comic Con.
https://www.denvercenter.org/wp-content/uploads/2018/04/featured-image-5768.jpg
318
614
John Moore
John Moore
2018-04-02 07:20:00
2018-07-17 12:40:42
Deeper dive: Your first look at 'Vietgone'