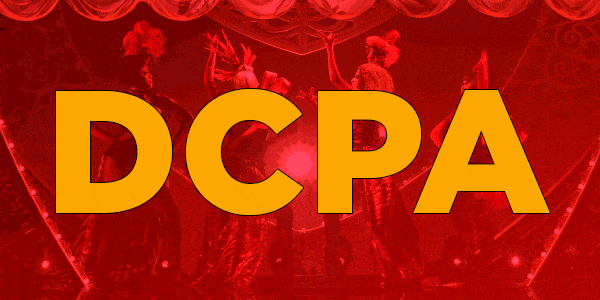 Denver Fall Theatre Preview – Celebrating the Revival of Our Local Arts Community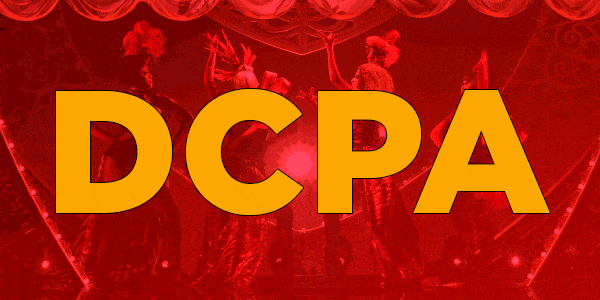 The Denver Center for the Performing Arts' top artistic leaders look at today's eagerly awaited season announcement as something of a completion of the broader Colorado performing arts community's return from the isolation and economic devastation of the pandemic.
Broadway Executive Director John Ekeberg likes to think of the Denver Center, its resident company partners at downtown's Arts Complex and really all of Colorado arts organizations as one, inner-connected ecosystem.
"I have been applauding every reopening season announcement I've seen – from the symphony, the opera, the ballet, all of it," Ekeberg said. "We each have our own business models and different logistical details to work out in terms of the timing and scale of our reopenings. But I think that the arts community as a whole is always richer based on the overall breadth and depth that exists here in Colorado."
And those announcements have been coming in fast and furious. Among them:
The Arvada Center will stage I Do, I Do and Sylvia this fall.
The Colorado Symphony will be performing Beethoven's Fifth on July 29 at Red Rocks.
Curious Theatre returns to indoor storytelling on September 18 with The Lifespan of a Fact, about the clash between a magazine editor and a neurotically precise fact-checker.
The Colorado Ballet will present Giselle at the Ellie Caulkins Opera House this fall.
The Aurora Fox will open its fall season with 100 Days, a folk-punk musical that asks, "What would you do if you only had 100 days left to live?"
Coming soon to Su Teatro is El Corrido del Barrio, Anthony J. Garcia's play about the gentrification of the Westside.
Cleo Parker Robinson Dance is bringing back its Mile High Dance Festival July 16-17 and will perform at the Vail Dance Festival July 29-August 9.
Buntport Theater just closed its latest outdoor show called "Space People in Space" and is planning its next original show as its official indoor reopening in October.
Boulder's Local Theater is presenting an entire season of monthly virtual salons from inside 10 artists' homes for dialogs on taboo party topics such as art, politics, race and religion.
"The broader Colorado performing arts community is really at its best when everyone is doing their thing," Ekeberg said. "That's why it's been amazing seeing so much reopening news coming out from all over the city, the state and the country. It is all good. And before you know it, we'll be a part of it, too.
"I can feel the momentum starting to build."
The Catamounts, led by frequent DCPA guest artist Amanda Berg Wilson, is one of dozens of scrappy and innovative Colorado theatre companies that have continued to offer outdoor and often groundbreaking stories for theatregoers throughout the shutdown. Among those watching with admiration have been Ekeberg and DCPA Theatre Company Artistic Director Chris Coleman, who have been jonesing for the Denver Center's chance to join in.
"It's striking to me how nimble and responsive some of these smaller arts organizations have been able to be over the past year," Coleman said. "I look at Buntport Theater creating an original play about a space mission in its parking lot, and I look at The Catamounts presenting a play on the mythology of golf on an actual golf course in Westminster, and I am just amazed that they have been able to be as resourceful as they have been."
Berg Wilson, who directed The Wild Party and performed in Sweet & Lucky for the DCPA's Off-Center, just completed producing an outdoor immersive experience for The Catamounts called Land of Milk and Honey, exploring the history of the 800-acre Shoenberg Farm in Westminster as a haven from tuberculosis.
"I've long touted the importance of a healthy theatre ecology – a robust mix of small, medium and large professional companies working in various styles and aesthetics and taking proportional levels of risk," she said. "It was enlightening during COVID to see how some smaller companies could experiment with continuing to make theatre in pandemic conditions while larger companies necessarily had to have a more substantive shutdown. I'm glad the Denver Center is back to doing what it does. We need the mothership in the fleet making work on the scale only they can. I'm glad for our ecology to have that element thriving again."
Ekeberg and Coleman look at the DCPA's programming announcement today as one of promise…and promises kept.
One of the many things the pandemic took away from area theatregoers was simple anticipation. The Denver Center was poised to have perhaps the biggest year in its history before the shutdown put an end to indoor performances. Broadway fans were looking forward to Hamilton, Disney's The Lion King, Hadestown, Mean Girls and more. Theatre Company patrons were excited for Choir Boy and the world premieres of both Rattlesnake Kate and In the Upper Room, among others.
And, as revealed in today's announcement of 30 titles, they're back.
Which means…the DCPA is back. Or, as Ekeberg puts it: The DCPA is getting back to it.
"Being mindful of what we had promised before the pandemic was definitely part of our thinking," Coleman added. "But it was also about the fact that we are so in love with these shows that we just had to find a way to include them. I feel like all these titles are so important for the journey that we are on."
As for Broadway, "We had announced many of these shows were coming to Denver back in March 2020, and my priority was to fulfill that promise and bring as many of them to Denver as we could, even if the timeline was going to shift," said Ekeberg. "And frankly, I think we were pretty successful."
Today's DCPA announcement includes the return of Cabaret and Off-Center offerings, as well as specific 2022 subscription series titles and previously announced engagements, all of which reveals several milestone dates worth circling on calendars:
The Theatre Company's first post-pandemic offering will be Wild Fire, a one-of-a-kind commissioned world premiere that explores the devastation that last year's fires wreaked on the lives of eight residents of Grand County. It performs just one night each at four outdoor venues in Denver, Dillon, Winter Park and Grand Junction between August 16 and 22.
After a 20-month hiatus, the Bonfils Theatre Complex will reopen November 19 with A Christmas Carol to christen the fully renovated Wolf Theatre (formerly The Stage). The completely rebuilt Singleton Theatre (formerly The Ricketson) reopens January 7 with Edward Albee's Who's Afraid of Virginia Woolf? And the newly renamed Kilstrom Theatre (formerly The Space) bows on February 11 with the world premiere of In the Upper Room.
Broadway touring productions resume when Disney's The Lion King returns to the Buell Theatre on December 2, back where the landmark tour launched in 2002.
The Garner Galleria Theatre welcomes audiences December 11 with The Other Josh Cohen, a rock-and-roll romantic comedy about a good guy named Josh and his lifelong battle with bad luck.
And Hamilton is coming back February 16. Enough said.
While unable to stage full productions or host tours since March 2020, the DCPA has remained active offering concerts and Off-Center programming spanning from the new dramatized, interactive podcast The Bright Lights of Denver, to the return of the popular Mixed Taste lecture series in partnership with MCA Denver, to the return of a collaborative 2-on-1 experience called Whiskey Tasting in partnership with The Catamounts of Boulder.
Ekeberg and Coleman have spent much of the past year explaining the particular challenge of starting and stopping a regional arts center the size of the Denver Center. And that story starts with Broadway. As long as Broadway is shut down, most every touring production is shut down as well. And the touring industry is not one that can re-open slowly. Because of scheduling and other logistics, touring can't really resume anywhere until touring can resume everywhere. "And that is completely out of our hands," Ekeberg said. That means, in a time of economically crushing social-distancing restrictions, the Denver Center has had to simply wait as more than $80 million in potential ticket revenue has gone unrealized. And that financial hit has had a trickle-down effect through every other department at the Denver Center.
"I would liken the Denver Center to a huge ocean liner," Coleman said. "Our cost structure is such that starting back up is just an enormous task. We're just slower about it because we have to be. And I think that has been a wise strategy for us."
The Denver Center is one of the largest non-profit theatre organizations in the nation, engaging with more than 941,000 visitors a year and generating a $175 million economic impact in ticket sales alone. That is, before the pandemic. And it was President & CEO Janice Sinden, Coleman said, who steered the ocean liner clear of any potentially fatal icebergs.
"Janice tasked those of us in leadership to secure the future of this organization for generations beyond us," Coleman said. "That has meant that we have chosen to move more slowly toward reopening. And I think once we start back up, it's going to be worth the wait, and it will be super gratifying."
The Theatre Company will resume its nationally regarded Colorado New Play Summit in late February, but the total number of titles for the calendar year 2022 will be about two shy of a normal season. Those titles initially scheduled for 2020/21 that were not picked up in 2022, Coleman said, all remain under consideration for a future time.
"I would describe 2022 as a modified season," Coleman said. "No one has ever been through anything like this before. And I feel fortunate that Janice and (Chief Operating Officer) Gretchen Hollrah were here because they made tough, clear decisions early on, and they told us that we would not be planning a season that is 100 percent. We first have to rebuild the core of the organization to do that."
One previously unannounced title on the Theatre Company season is Quixote Nuevo, by DCPA Theatre Company favorite Octavio Solis. It's a Tejano-infused reimagining of the "Don Quixote" legend set on a fictional modern-day border town in Texas. The title was suggested to Coleman by director Lisa Portes (Native Gardens), who won him over with these simple words: "People are going to be hungry for joy."
Speaking of joy, Ekeberg and Coleman have barely allowed themselves to envision the joy they, and their audiences, likely will be feeling on their respective reopening nights. Imagine Scrooge's triumphant transformation from money-hoarding skinflint to redempted soul on the public's first night in the new Wolf Theatre watching A Christmas Carol on November 19.
"I feel like the first time we get to regather an audience and show off this enormous renovation, it's just going to feel amazing," Coleman said. "It's hard to not get giddy just imagining it."
Now imagine the opening moment on December 2 when Disney's The Lion King comes home to the grand pageantry of flying birds being walked down the aisles of the Buell Theatre, followed by a massive elephant that requires four actors to maneuver and 18-foot giraffes on stilts.
"It's going to be unequaled," Ekeberg said, "a moment unlike any other experience we have had before."
Especially given what both leaders have learned over this past difficult, unprecedented year.
"I think what we've learned is the value of human connection and community," Ekeberg said. "Yes, you might have to get a babysitter and it can be hard to park. But I think what we've learned is that people think it's worth it. There's simply more value in coming to the theatre, and sitting next to other people, and having that common experience in the same space with other people in your community. Theatre is an amazing vehicle for that."
And the thing the past year has clarified for Coleman: "We've always talked about how the power of theatre is gathering a group of humans to share a story – and I do believe that," he said. "But even after a lifetime in theatre, I don't think I understood that fully until it was taken away from us. I cannot wait to experience the sharing of a story with live humans in a room all together."
https://www.denvercenter.org/wp-content/uploads/2021/06/BW21-Email-Annoucement-animated-header-7.gif
300
600
John Moore
John Moore
2021-06-28 15:33:09
2021-06-29 09:44:24
Denver Fall Theatre Preview – Celebrating the Revival of Our Local Arts Community