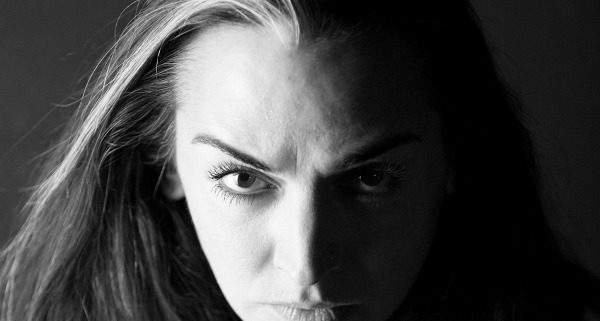 January: Colorado theatre openings

Multiple award-winner Karen Slack will star in 'Medea' at the Edge Theatre. Photo by RDG Photography.
NOTE: At the start of each month, the DCPA NewsCenter offers an updated list of all upcoming Colorado theatre openings. Companies are encouraged to submit future listings and production photos at least two weeks in advance to jmoore@dcpa.org.

---
There's so much good stuff happening on local theatre stages this month, it has to be reduced to bullet points. Some highlights:
Check out all of your more than 40 theatregoing options for January below:
THIS MONTH'S DCPA OFFERINGS AT A GLANCE:
Denver Performing Arts Complex, 14th and Curtis streets, 303-893-4100 or denvercenter.org
Jan. 19: National Touring Production of Shaping Sound (pictured above)
Buell Theatre. INFO
Jan. 22-Feb. 21: DCPA Theatre Company's The Nest
Space Theatre. INFO
Jan. 26-31: Dirty Dancing – The Classic Story On Stage
Buell Theatre. INFO
Jan. 29-Feb 28: DCPA Theatre Company's All The Way
Stage Theatre. INFO
THIS MONTH'S THEATRE OPENINGS IN COLORADO:
(Submit your listings to jmoore@dcpa.org)

Jan. 2-24: Ignite Theatre's American Idiot
At the Aurora Fox, 9900 E. Colfax Ave., 720-362-2697 or ignitetheatre.com
Jan. 2-Feb. 6: Spotlight Theatre's The Big Bang
At the John Hand Theatre, 7653 E. First Place, 720-880-8727 or thisisspotlight.com
Jan. 7-23, 2016: The Source Theatre's The Other Bed
At Su Teatro Performing Arts Center, 721 Santa Fe Drive, 720-238-1323 or thesourcedenver.org
Jan. 8-Feb. 14: Aurora Fox's The Arabian Nights
Studio Theatre, 9900 E. Colfax Ave., 303-739-1970 or aurorafoxartscenter.org
Jan. 8-March 25, 2015: Midtown Arts Center's Ring of Fire
3750 S. Mason St, Fort Collins, 970-225-2555 or midtownartscenter.com
Jan. 8-24: Performance Now's Brigadoon
Lakewood Cultural Center, 470 S. Allison Parkway, 303-987-7845 or performancenow.org
Jan. 8-Feb. 6: Breckenridge Backstage Theatre's Murderers
121 S. Ridge St., 970-453-0199 or backstagetheatre.org
Jan. 8-17: Lost and Found Productions' gender-reversed The Taming of the Shrew
At The Bug Theatre: 3654 Navajo St., 303-477-9984 or LostandFoundProductions.net (Photo right by Denver Mind Media.)
Jan. 9-Feb. 6: Openstage Theatre Company's Outside Mullingar
Lincoln Center, 417 W. Magnolia St., Fort Collins, 970-484-5237 or openstagetheatre.org
Jan. 9: Funky Little Theatre's 24SEVEN: Seven New 10-Minute Plays in 24 Hours
2109 Templeton Gap Road, Colorado Springs, funkylittletheater.org
Jan. 10: Visionbox Studio's The Wild Hunt
At the EXDO Event Center, 1399 35th St., 720-810-1641 or visionbox.org
(Pictured: Bill Pullman, right)
Jan. 14-March 6: Candlelight Dinner Playhouse's Hello, Dolly!

4747 Marketplace Drive, Johnstown, 970) 744-3747 or coloradocandlelight.com
Jan. 14-24: Colorado Springs Fine Arts Center's Buyer and Cellar
30 W. Dale St, Colorado Springs, 719-634-5581 or csfineartscenter.org
Jan. 15-Feb. 7: Town Hall Arts Center's Violet
2450 W. Main St., Littleton, 303-794-2787 or townhallartscenter.org
Jan. 15-Feb. 14: The Edge Theatre Company's Medea
1560 Teller St., Lakewood, 303-232-0363 or theedgetheater.com​
Jan. 15-Feb. 21, 2016: Vintage Theatre's The Normal Heart
1468 Dayton St., Aurora, 303-839-1361 or vintagetheatre.com
Jan. 15-March 4: Midtown Arts Center's I Love You, You're Perfect, Now Change
3750 S. Mason St, Fort Collins, 970-225-2555 or midtownartscenter.com​
Jan. 15-30: Funky Little Theatre's Italy
2109 Templeton Gap Road, Colorado Springs, funkylittletheater.org
Jan. 15-31: Inspire Creative and Parker Arts' Mary Poppins
At the PACE Center, 20000 Pikes Peak Avenue, Parker, inspirecreative.org
Jan. 15-24, 2016: Longmont Theatre Company's Yankee Tavern
513 Main St., Longmont, 303-772-5200 or longmonttheatre.org
Jan. 16-Feb. 20: Curious Theatre's Sex with Strangers
1080 Acoma St., 303-623-0524 or curioustheatre.org
Jan. 16-Feb. 21: Progressive Theatre's Oleanna
*Jan. 16-17 at Buntport Theatere, 717 Lipan St.
*Jan. 31 at the John Hand Theatre, 7653 E. First Place, benefiting Spotlight Theatre
*Feb. 6 at Vintage Theatre, 1468 Dayton St., Aurora
* Feb. 20-21 at the John Hand Theatre, 7653 E. First Place, benefiting Firehouse Theatre
Jan. 16: Stories On Stage's Finding Your Way
At the Su Teatro Performing Arts Center, 721 Santa Fe Drive, 303-494-0523 or storiesonstage.org
Jan. 19: National Touring Production of Shaping Sound
Buell Theatre, Denver Performing Arts Complex, 14th and Curtis streets, 303-893-4100 or denvercenter.org
Jan. 21-Feb. 7: Vera Rubin: Bringing the Dark to Light

Dairy Center for the Arts, 2590 Walnut St., Boulder, 303-440-7826 or betc.org
​
Jan. 21, 2016: Christine Ebersole: Big Noise from Winnetka
10075 Commons St., just west of Interstate 25 and Lincoln Avenue, 720-509-1000 or www.lonetreeartscenter.org
Jan 21-31: Millibo Art Theatre's Echo
1626 S. Tejon St. Colorado Springs, 719-465-6321 or www.themat.org/echo
​
Jan. 21-Feb. 7: Springs Ensemble Theatre's The (Curious Case of the) Watson Intelligence
1903 E. Cache La Poudre St., Colorado Springs, 719-357-3080 or springsensembletheatre.org
Jan. 22-Feb. 21: DCPA Theatre Company's The Nest
Space Theatre, Denver Performing Arts Complex, 14th and Curtis streets, 303-893-4100 or denvercenter.org
Jan. 22-Feb. 27: The Avenue's Tell Me on a Sunday
417 E. 17th Ave., 303-321-5925 or avenuetheater.com
Jan. 22-24: Evergreen Players' The Sound of Music Sing-along
At Center/Stage, 27608 Fireweed Drive, 303-674-4934 or evergreenplayers.org
Jan. 26-31: Dirty Dancing – The Classic Story On Stage
Buell Theatre, Denver Performing Arts Complex, 14th and Curtis streets, 303-893-4100 or denvercenter.org (Pictured at right: Christopher Tierney and Gillian Abbott. Photo by Matthew Murphy.)
Jan. 26-Feb. 21: Arvada Center's Mrs. Mannerly
6901 Wadsworth Blvd., 720-898-7200 or arvadacenter.org
Jan. 28-Feb. 13: Lone Tree Arts Center's Reunion '85
10075 Commons St., just west of Interstate 25 and Lincoln Avenue, 720-509-1000 or .lonetreeartscenter.org
Jan. 29-March 5: Miners Alley Playhouse's 4000 Miles
1224 Washington St., Golden, 303-935-3044 or minersalley.com
Jan. 29-Feb 28: DCPA Theatre Company's All The Way
Stage Theatre, Denver Performing Arts Complex, 14th and Curtis streets, 303-893-4100 or denvercenter.org
Jan. 29-Feb. 14: StageDoor Theatre's Calendar Girls
27357 Conifer Road, Conifer, 303-886-2819 or stagedoortheatre.org
Jan. 29-31: Theater Company of Lafayette's The Gin Game
Mary Miller Theater, 300 E. Simpson St., 800-838-3006 or tclstage.org
Jan. 30-Feb. 28: Bas Bleu Theatre's Hide Sky
401 Pine St., Fort Collins, 970-498-8949 or basbleu.org
Continuing current productions:
Through Jan. 17: Vintage Theatre's Funny Girl
1468 Dayton St., Aurora, 303-839-1361 or vintagetheatre.com
Through Feb. 21: Denver Center Cabaret's Murder For Two
Garner Galleria Theatre, 14th and Curtis streets, 303-893-4100 or denvercenter.org

Through Feb. 27: BDT Stage's The Addams Family
5501 Arapahoe Ave., 303-449-6000 or bdtstage.com
​
ONGOING OR MONTHLY PROGRAMMING:
ADAMS MYSTERY PLAYHOUSE
Ongoing productions
2406 Federal Blvd., Denver, 303-455-1848 or adamsmysteryplayhouse.com
BUNTPORT THEATRE
Jan. 19: The Great Debate: Arguing dumb topics.
Jan. 20: The Narrators: True stories centered on a monthly theme
717 Lipan St., 720-946-1388 or buntport.org
THE SOURCE THEATRE COMPANY
Every third Monday: Monday! Monday! Monday! Cabaret
At Su Teatro Performing Arts Center, 721 Santa Fe Drive, 720-238-1323 or thesourcedenver.org
https://www.denvercenter.org/wp-content/uploads/2018/04/featured-image-2809.jpg
450
600
John Moore
John Moore
2015-12-31 15:49:00
2018-06-14 15:30:25
January: Colorado theatre openings