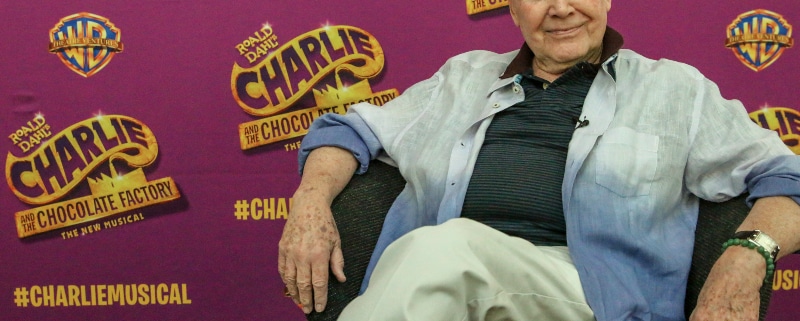 Legendary director Jack O'Brien on teaching children 'not to be afraid to be afraid'
Video above: Director Jack O'Brien talks about 'Roald Dahl's Charlie and the Chocolate Factory' during his visit to Denver last week. Video by David Lenk and John Moore for the DCPA NewsCenter.
'I have a soft spot for fathers and sons,' says the man behind Roald Dahl's Charlie and the Chocolate Factory
Jack O'Brien has won three Tony Awards and been nominated for seven more. He has choices. And at age 80, the venerable director's creative choices are often directed by his inner child.
"I've decided two things late in my life," O'Brien told the DCPA NewsCenter while visiting Denver last week. "If a piece makes me laugh or makes me tear up, I know I can do it. If I can find a sense of humor or the emotional life in a piece, I'm fine. If I don't laugh or I don't cry, I walk away – because it's not my story."
O'Brien ran San Diego's Old Globe Theatre for 26 years ending in 2007, making him the rare American theatre figure who has both run a major regional company and helmed big Broadway musicals including Hairspray, The Full Monty and Dirty Rotten Scoundrels. His resume ranges from Shakespeare to opera to August Wilson to contemporary cutting-edge plays.
Right now, O'Brien's touring production of Roald Dahl's Charlie and the Chocolate Factory is stopping in Denver just as his Broadway revival of All My Sons starring Annette Bening and Tracy Letts has come to a close, while his world-premiere production of the play Safe Space, an incendiary look at racial politics at an elite university starring Mercedes Ruehl, wrapped up last week at the Bay Street Theater on Long Island.
With all those choices, how did the story of Charlie Bucket make it onto his Bucket List?
"Because I have a soft spot for fathers and sons," O'Brien said. "I have no children except the ones in the theater. I was the progeny of extraordinary men. Not only my own dad, who died when I was quite young, but people like John Houseman, Craig Noel and Ellis Rabb; men of incredible experience who had been very kind to me all my life and taught me a lot. We have blood parents and children. Then we have the fathers and sons who are, in a sense, our chosen inheritors. I think that's Charlie and Willy Wonka.
"Willy doesn't have an inheritor. He's a wizard up in his own head, but he doesn't seem to connect with most people. He connects with Charlie on an almost childlike basis with enthusiasm, with taste, with invention – but he has no social skills whatsoever. And when we meet him, he says he hasn't been out of the factory in 40 years. And so I began to see this piece as another version of 'The Sorcerer's Apprentice.'"
Even though Roald Dahl's Charlie and the Chocolate Factory has been out on the road for 10 months, O'Brien checks in frequently to keep the show sharp and fresh. "Every opportunity I get, I start to tinker," he said. "I can't help myself. But I never get tired of it. I don't get tired of anything I do. I really don't."
Broadway's own Candyman clearly won't be leaving his childhood behind anytime soon.
"I'm having the best time doing this that anybody's ever had,"  he said. "I really think I'd do it for a bologna sandwich."
Our expanded conversation with Jack O'Brien:
Here are additional excerpts from John Moore's wide-ranging interview with Jack O'Brien:
John Moore: So how did you first come to direct Roald Dahl's Charlie and the Chocolate Factory?
Jack O'Brien: That story is a saga worthy of Roald Dahl. I inherited a production from Sam Mendes that  was done at the Drury Lane in London, which is one of the largest theaters in the world. And they filled it with the scenery. I mean filled it. When I saw it in London, my heart stopped. I thought the only theatre in America that could accommodate that production as they originally did it was the Metropolitan Opera. I'm not kidding. Sam couldn't come to New York to direct the Broadway transfer. He was committed to doing a film and a few other things. So they called me.
John Moore: How does your vision of the story differ?
Check out our full video coverage chronicling the musical's Denver visit
Jack O'Brien: That production was very, very British. So we realized that, coming to New York, we should Americanize the show. British audiences grew up with the book. We grew up with the film. And that's a very different animal. So we started to look at it in terms of what an American audience would need.
John Moore: So what changes did you make?
Jack O'Brien: In London, Willy didn't appear until the end of the first act. And I thought, 'Don't you want to see him at the top of the show? He's the star.' And, also, they did not use 'Candyman,' which I think is one of the best songs I've ever heard. Everybody loves it. And everybody loves candy, so it seemed like an actual fit.
John Moore: I find some commonalities between some of your favorite source material, specifically Shakespeare, John Waters (Hairspray) and Roald Dahl. To me, there's often something inherently terrifying about their stories. As in fairy tales, children are often in real danger.
Jack O'Brien: You're quite right: The world's best stories are scary as hell. And the perfect example is the terror that runs throughout '"The Wizard of Oz." Children have nightmares about "The Wizard of Oz." And yet, it's one of our most beloved stories. From my experience, children's literature is terrifying because that's part of how we teach children not to be afraid to be afraid. Life is full of dangers. It's full of terrifying things. Life is survival. And so we can't lie to kids. And in the theatre, kids are the most honest audience in the world because if they're bored, they're not polite about it. And when you get them, it's because you do not condescend to them – you tell them the truth.
John Moore: Why do you think this show works?
Jack O'Brien: OK, this is sort of ooga-booga time, but the thing I love about theater is that it's an act of faith. It truly is. If you were there last night and it worked, it worked because it fired on all its points. It means the actors so committed themselves to the task that even they almost believed it was actually happening, too. Now, tonight, that might not happen again. You might say, 'Eh, that was OK.' What's the difference? Is the difference the audience? Or is the difference, maybe, to what degree we suspend everything in our attempt to convince you that it's happening? The degree to which they are successful has to do with how much it reaches you. That's an act of faith. When you say, "It must be seen to be believed," that is an adverse definition of faith. What we say is, "It must be believed to be seen." It's not for nothing that the theater and religion started together.
John Moore:  Who do you think is the audience is for this show? People like me, who grew up on the movie, or children today seeing it for the first time?
Jack O'Brien: I have to tell you the thing that I'm proudest about Charlie is that it's two consecutive shows going on at the same time. There's the show for the kids, and there is the show for parents. When you're sitting in the audience you'll find they aren't laughing at the same things. The kids love all the visual stuff; all the outrageous stuff. But the subtle jokes and the wordplay are for the parents.
Read more: In this show, 'You've got to believe it to see it'
John Moore: Why is Charlie played by a young boy while all of the other Golden Ticket winners are played by young adult actors?
Jack O'Brien: When I did Hairspray, we had Harvey Fierstein playing Edna, the overweight mother, and people said, "Why didn't you put a woman in that role?" But I thought, "I don't think you can do that," because you're making fun of a big woman, and that makes the audience socially uncomfortable. But if a man is playing the role, it's different. Look at mean Miss Trunchbull in Matilda. A big guy always plays that role so you can have fun with it. So when we were trying to figure out what to do, my scenic designer, Mark Thompson, said they had done a workshop of Charlie and the Chocolate Factory where they had adults play these kids. And he said, "It's one of the funniest things I've ever seen in my life." And I thought, "Bingo! That's what I want to do." Because to make fun of a child being killed is a little too hard to take. But if it's a sassy, small adult – then it's funny.
John Moore: I know that you're next going to London to bring back Hairspray. Do you have plans to slow down anytime soon?
Jack O'Brien: I keep thinking my career is over. But it isn't. I'm just so grateful, I can't tell you.
John Moore: Before we go, what is your opinion on the state of the American musical right now?
Jack O'Brien: It waxes and wanes. We've not yet found the inheritor to Steve Sondheim, who's tiptoeing into his 90s. He's vital. He's funny. He's irascible. He's thrilling. But we don't have anybody else quite of that stature writing for the stage. So that has given rise to the jukebox musicals which are proliferating. That's fine. They're fun. They're great. But to me, that's a stop-gap. But when a composer floats the whole night toward you from their heart, whether that's Leonard Bernstein (West Side Story) or Jule Stein (Funny Girl), you get the whole ball of wax. I also feel we are too dependent on star packages right now. I feel that Broadway is coming dangerously close to turning into Las Vegas. But those aren't the kind of stories I have wanted to tell from opera on the way down. So I think we're waiting for the next wave. There is nothing like the sound you've never heard before. "The sweetest song I've ever heard is still inside my head," wrote Richard Rodgers many years ago.
Bonus excerpts: Talking DCPA Theatre Company actors
John Moore: Jacqueline Antaramian, currently starring in the new season of "Veronica Mars" on Hulu, was a beloved member of the DCPA Theatre Company's resident acting company for two decades. Her second home was at your Old Globe Theatre in San Diego.
Jack O'Brien: Jackie is an authentic regional theatre star. By that I mean there are men and women working outside of New York who are every bit as good, if not better, than the people you see on Broadway. Jackie would be one of them.
John Moore: I also have to ask you about working with Mercedes Ruehl. She performed here almost 40 years ago with the Denver Center Theatre Company.
Jack O'Brien: I know that, because I saw her here. I came out to see her Medea (in 1982).
John Moore: Can you tell me about that experience?
Jack O'Brien: Yes, I heard about Mercedes because the director was Edward Payson Call, and he told me to come. We're really good friends. He's still alive.
John Moore: You just worked with her in the new play Safe Space. What was that like?
Jack O'Brien: She's very popular at the Bay Street Theatre out there on Long Island. I'm very fond of Mercedes. She's something else. She's a force of nature; she really is. She's all fire and ice. She has very high standards for herself. She's very tough on the piece itself. She needs to tell the truth. She needs to commit to it. When I saw her Medea in Denver, it was truly harrowing. She kind of an American Anna Magnani. She has that Italian, red-wine blood streak running through her, and that dark voice. When she connects, she's visceral.
John Moore was named one of the 12 most influential theater critics in the U.S. by American Theatre Magazine in 2011. He has since taken a groundbreaking position as the Denver Center's Senior Arts Journalist.
Roald Dahl's Charlie and the Chocolate Factory in Denver: Ticket information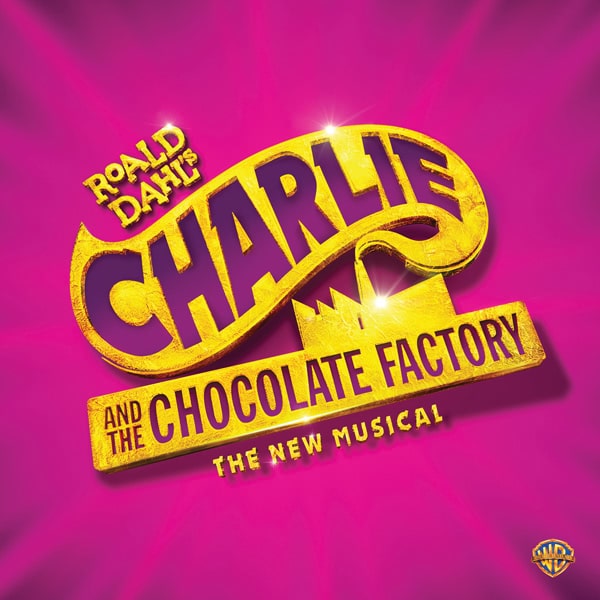 Roald Dahl's Charlie and the Chocolate Factory tells the story of Willy Wonka, world-famous inventor of the Everlasting Gobstopper, who has announced that his marvelous and mysterious factory is opening its gates to a lucky few. Young Charlie Bucket and four other Golden Ticket winners will embark on a life-changing journey through Wonka's world of pure imagination. Get ready for Oompa-Loompas, inventions, the great glass elevator and more, more, more. The score features songs from the original film, including "Pure Imagination," "The Candy Man," and "I've Got a Golden Ticket," alongside new songs from the writers of Hairspray.
Writers: Book by David Greig; Music by Marc Shaiman; Lyrics by Scott Wittman and Marc Shaiman; Based on the novel by Roald Dahl; Songs from the motion picture by Leslie Bricusse and Anthony Newley
Director: Jack O'Brien
Dates: Through July 28
Where: Buell Theatre
Age recommendation: 6 and up
Tickets: Available by calling 303-893-4100, in person in the Helen Bonfils Theatre Complex at 14th and Curtis streets or, online by clicking here:

Roald Dahl's Charlie and the Chocolate Factory in Denver: Photo gallery
Click on any photo to see a larger version.
Go to our complete gallery of photos from Roald Dahl's Charlie and the Chocolate Factory in Denver
https://www.denvercenter.org/wp-content/uploads/2019/07/Jack-OBrien_Photo-by-John-Moore1.jpg
533
800
John Moore
John Moore
2019-07-25 16:38:29
2019-07-28 10:27:50
Legendary director Jack O'Brien on teaching children 'not to be afraid to be afraid'