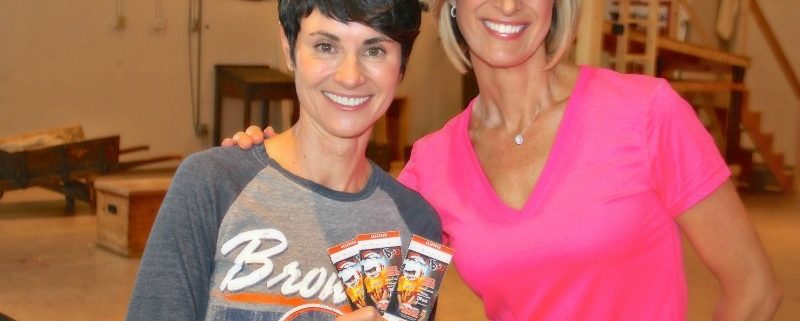 Molly Brown's Beth Malone to sing anthem at Saturday's Broncos game
When it was announced that Colorado native Beth Malone would be starring as the title character in the Denver launch of the new The Unsinkable Molly Brown, her first reaction was, "I get to go back to Colorado … during the end of the Rockies season … and at the beginning of the Broncos season. What's better than that?' " (Read that interview here)
Not only that, but superfan Malone will now sing the national anthem on Saturday before the Denver Broncos' Aug. 23 preseason game against the Houston Texans at Mile High Stadium.
"I will be seriously trembling," Malone said. … But if so, we have a feeling no one in the capacity crowd will pick up on it.
Look for Cheryl Preheim's interview with Malone to air on 9News on Friday morning including footage of her rehearsing for her big moment at Mile High Stadium.

It's unlikely the anthem will be shown as part of the game telecast on 9News, but check back here on Monday for photos and video.
The Unsinkable Molly Brown opens for previews on Sept. 12 in the Stage Theatre and runs through Oct. 26. Tickets are on sale now at 303-893-4100 or go to the Denver Center's web site at www.denvercenter.org.
Previous Molly Brown coverage on MyDenverCenter.Org:
https://www.denvercenter.org/wp-content/uploads/2018/04/featured-image-788.jpg
597
800
John Moore
John Moore
2014-08-17 09:16:00
2018-04-11 15:59:00
Molly Brown's Beth Malone to sing anthem at Saturday's Broncos game