Sponsor Spotlight: Total Wine & More
Total Wine & More: Proud Sponsor of Saturday Night Alive 2023
Whether you need a splash of bubbly for an upcoming occasion or want to impress that special someone on Valentine's Day, we're betting that you need some expert advice. To help, we turned to our friends at Total Wine & More for some insightful tips…and a wee sample or four. Centennial Store Manager Sam Ordonez led a champagne tasting with options for every palette and price point.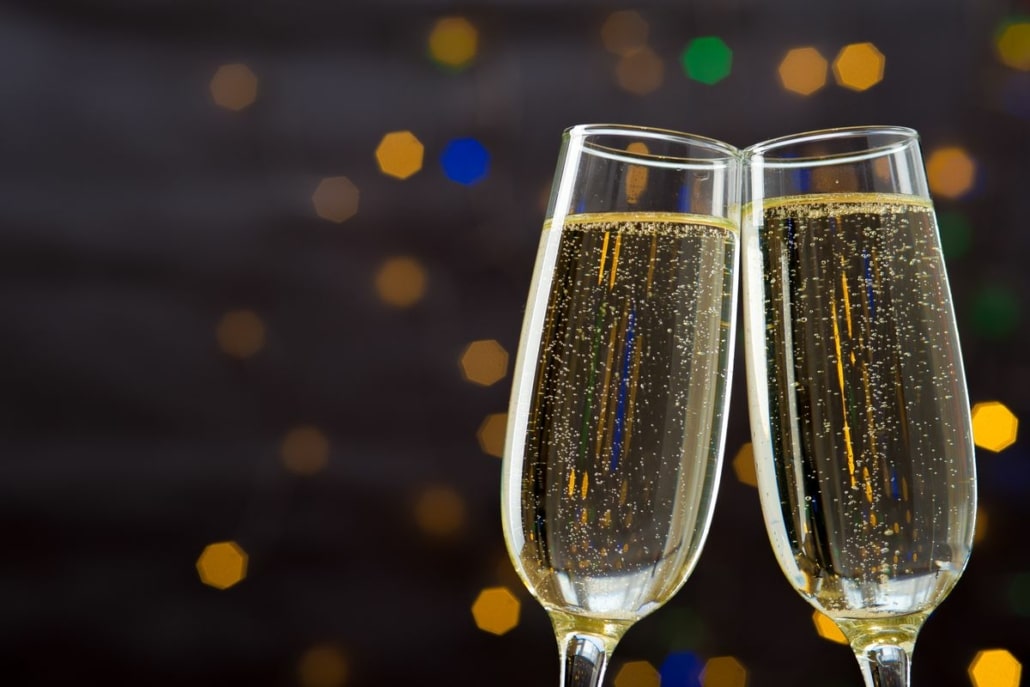 BANG FOR YOUR BUCK
For those who want to have a good time but not blow the budget, Sam recommended the Louis Bouillet Perle de Vigne Brut. Founded in 1877, the Louis Bouillet hails from Burgundy region of France rather than Champagne so it's technically a "sparkling wine" rather than champagne, but we won't hold that against them. "You get a lot of quality and really good bones out of it while spending half the money for a true French champagne," Sam explained. With a 90-point rating from Wine & Spirits magazine, the Louis Bouillet is a Brut champagne made of pinot noir and chardonnay grapes that provides "a little less toast than a traditional French champagne." While subjective, he described the overtones as tasting of "pears, a little bit of green apple. Kind of just a tinge of acidity and tartness on the back end."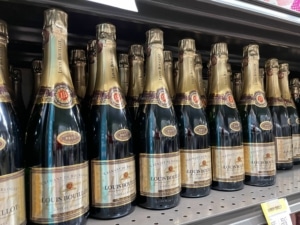 For $23.99, the Louis Bouillet Perle de Vigne Brut has a dry finish that is reasonably priced for any special occasion.
PAIRING PLEASURE
If you're entertaining this season, you'll likely need a good bubbly that pairs nicely with your tasty nibbles. Consider the Mailly Brut Reserve Grand Cru, which perfectly complements a variety of cheese and fruit. The "Grand Cru" designation is the highest classification of champagne in France. "There are actually only 17 houses in all of Champagne that have the Grand Cru designation, which [feature] the best lineage of grapes," said Sam. "Their vines are the best of the best and they only have select lots that can go into the bottles later. You do get some of that dry toastiness out of it, but to me, it tastes a little bit like a sweet, savory peach," he described. Established after WWI and the economic crash of 1929, the champagne is a rich style that, to this taste tester, seemed to be a bit "bubblier" than the Louis Bouillet.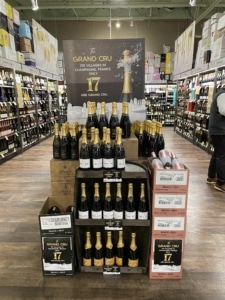 The Mailly Brut Reserve Grand Crus falls in the mid-range of our lineup, costing $49.99.
TASTING TRADITION
If you could pour tradition into a bottle and serve it chilled, it would taste like Champagne Marie de Moy Grand Cru. This sure-fire crowd pleaser was named after Marie de Moy who was born in Normandy, France in 1891 and later fell in love — with Champagne and a wine merchant in Epernay. They married and she settled in Champagne. It is said that her savoir faire inspired this premier label. "[The Maily Grand Cru is] definitely drier whereas this one has a hint of citrus fruit, but very traditional style," Sam described.  "For me, it's like white peaches, white fruit, a bit of citrus. It's definitely a little bit lighter."
The Champagne Marie de Moy, like the Mailly Brut Reserve, holds the Grand Cru designation and is priced at $47.99.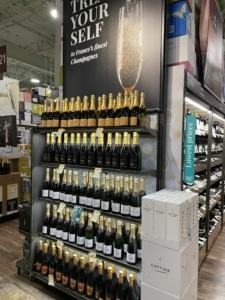 WORTH THE SPLURGE
If you want to impress but don't exactly want to pay the $750 that Jay Z's Ace of Spades champagne costs, you'll want a bottle of Georges Vesselle Millesme Grand Cru 2006. While you can certainly spend a little more, this complex champagne is enough to tickle the tastebuds with a bit of spice. "I chose this as the 'splurge' because there aren't a lot of vintage-defined champagnes that are actually worth the spend," Sam explained. "I love this one. It's really nice. It's unique. And it's a little bit different." He went on to explain that you are likely to notice different notes and nuances as you pair it with different foods. The champagne is made from pinot noir and chardonnay grapes and offers a medium body that will appeal to even the most discerning palette.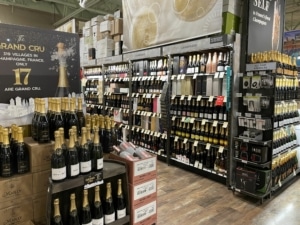 The Georges Vesselle Millesme Grand Cru 2006 is priced at $99.99 and is the perfect complement to your midnight toast.
CLOSER TO HOME
If you're looking for vintages a bit closer to home, Sam recommended these options…if you can find them.
Sam Ordonez's Favorite US Champagne: Jacqueline Leonne from New Mexico. $14.99
US Champagne Best Seller: Chandon from California. $26
Colorado Champagne: Colorado Cellar's Trinity Champagne. Seasonal. $35
Visit one of Total Wine's three Colorado locations in Denver (Colorado Blvd. & Evans), Centennial (across from Park Meadows) and Lakewood (near Wadsworth & Belleview).
https://www.denvercenter.org/wp-content/uploads/2022/12/total-wine-article.jpg
800
1200
Suzanne Yoe
Suzanne Yoe
2022-12-05 12:54:31
2023-01-04 13:41:56
Sponsor Spotlight: Total Wine & More