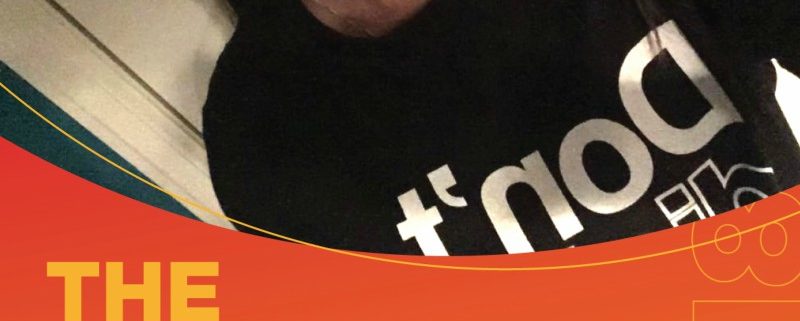 The 2018 Scenesters, No. 1: Arianna Josue
Today on the DCPA NewsCenter, we begin our daily countdown of the 10 Colorado student playwrights who have been named semifinalists for our fifth annual statewide playwriting competition. On Wednesday, Jan. 17, we will announce the writers whose plays will be read at the 2018 Colorado New Play Summit. (Details below.)
SCENESTER NO. 1: ARIANNA JOSUE

School: Lakewood High School
Class: Sophomore
Teacher: Tami LoSasso
Your play title: Trauma Bay Five

What is your play about? Two girls: Mia who is very young, and Elliot, who is a teenager. As fate has it, they are in the same hospital when their lives change dramatically. They must navigate these new circumstances together to try to comprehend what happened and to accept their new, grim fate.
What was your inspiration for writing your play? I wanted to write something to call attention to child abuse and neglect, which can gravely change the way children view themselves and the world around them. I was inspired by my grandpa, who I call Bompo, to write about something that was really meaningful. My Bompo always encouraged me to be great, and he was a pivotal factor in who I am today. He loved his grandchildren more than words can describe, and I know not everyone is fortunate to feel that love from their family. Throughout the writing process I questioned myself, because this really is a dark story. But I felt that if my Bompo were still here, he'd remind me that I have a story to tell. Sometimes stories are dark and they can be hard to watch, but that doesn't mean they shouldn't be told.
Favorite word that appears in your script: Tolerance.
Killer casting: I would probably choose Amandla Stenberg who was the lead in Everything, Everything and Rue in The Hunger Games, to play Elliot. I personally feel she'd be able to play the emotions of Elliot accurately seeing how she was able to successfully portray a girl who had basically been trapped in her own home. I also feel she has the image of Elliot as I had imagined her, and it would be interesting to see her portray the character.
What did you learn from writing this play? I learned about how to revise my work many times to make it the best it can be. I worked on my play with my theater teacher and some friends from school, and I edited it several times before it was finished.
Video: Winning DCPA student playwrights' plays are performed

About the 2017-18 Regional High-School Playwriting Workshop and Competition:
What: A one-act playwriting competition designed for area high schools. Local playwrights and DCPA Education faculty taught 146 playwriting workshops in 57 Colorado schools. A record 3,002 high-school students participated in those workshops, which were held in every school district in the Denver-metro area and in 20 counties around the state.
Why: To nurture Colorado's young playwrights; develop theatre artists and audiences; develop new plays; and advance literacy, creativity, writing and communication through playwriting.
How: A total of 153 submissions were judged blindly by DCPA artistic, literary and education professionals. Ten semifinalists are being identified through this rolling daily countdown. At the end of the countdown, three winners will be named. They will receive a cash scholarship of $250 each AND a staged reading in the 2018 Colorado New Play Summit next month. In addition, each teacher of the three finalists will receive a $250 gift certificate for books, supplies or other teaching tools for their classrooms. One play also will be presented as a fully staged performance exercise for DCPA Education students in the summer of 2018.
Sponsors: Robert and Judi Newman Family Foundation with matching gifts from The Ross Foundation, June Travis and Transamerica.
Our profiles of all 2018 Scenester semifinalists:

Video bonus: Last year's playwrights at the Colorado New Play Summit

Video: We talked with the four 2017 student playwriting finalists whose plays were read by DCPA actors at the Colorado New Play Summit in February. Video by David Lenk and John Moore for the DCPA NewsCenter.
https://www.denvercenter.org/wp-content/uploads/2018/04/featured-image-5477.jpg
800
800
John Moore
John Moore
2018-01-07 02:00:00
2018-01-07 02:00:00
The 2018 Scenesters, No. 1: Arianna Josue