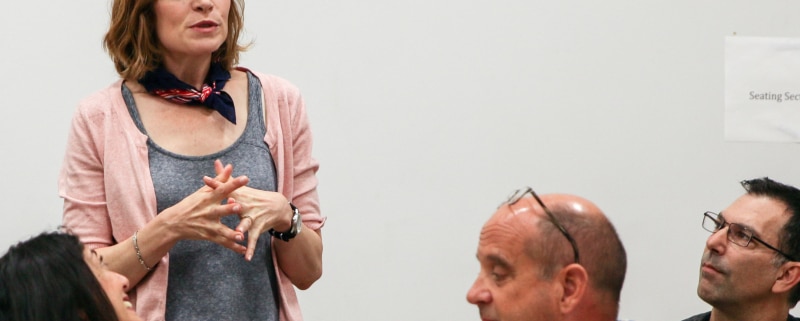 'The Constant Wife' and other women who broke the man's mold
A 'constant' surprise: Take a look at this fun snapshot of a few other iconic, pioneering stage women
The DCPA Theatre Company's 40th anniversary season includes at least two stories of women who overcome great societal barriers in ways that should strike audiences as remarkably contemporary, starting this September with W. Somerset Maugham's cheeky satire The Constant Wife, followed in January by Leo Tolstoy's opus Anna Karenina.
Consider Constance Middleton, a privileged 1920s British woman who would appear to have everything as she cheerfully plays her traditional domestic role. But in time she manages to elude the strict societal confines of relationships, fidelity and social roles to forge her own economic future and discover true happiness. Which may make The Constant Wife a century old but, hardly a period piece.
"This play is a hilariously witty, totally fresh, look at marriage," Artistic Director Chris Coleman said. "It's almost 100 years old, and it feels like it was written yesterday."
Women, of course, have faced suffocating gender constricts since the beginning of time. Which means Constance comes from a long line of female stage characters who have fought that "constant" fight throughout the centuries. Here is a tiny, perhaps surprising, surely inadequate but hopefully fun snapshot of just a few other iconic, pioneering feminist stage characters:
Anna Fierling, Mother Courage and Her Children: Mother Courage tours Europe with a covered wagon peddling wares during the Thirty Years' War (1618-1648) with only two objectives: Make money off the war and keep her children alive. She is nothing if not an abrasive anti-hero, but she lives on as perhaps the single greatest literary symbol of the fecklessness of war. And she inspired a considerable descendant in Mama Nadi in Lynn Nottage's Ruined.
Countess Anna Karenina: The titular character of Leo Tolstoy's opulent masterpiece is a noblewoman and socialite whose glamorous lifestyle shrouds her unhappy marriage. But soon enough, she's risking her social status, marriage, friends and family for the thrill of forbidden love. That sounds steamy (and it is), but in 1873 Tsarist Russia, that took guts. In January, the Theatre Company will present a lush, modern adaptation (Jan. 25-Feb. 24).
Hedda Gabler: Yes, it is crushingly sad that a bored, 1890s Norwegian newlywed fired the shot heard 'round the literary world — into her head. But when that's the price of true freedom, and Hedda was willing to pay it — that's what makes her one of the great female characters in theatre history.
Millie Dillmount, Thoroughly Modern Millie: Small-town girl comes to New York City to marry for money instead of love. Say what you will, but that's a thoroughly modern aim for 1922.
Susy Hendrix, Wait Until Dark: Blind housewife is targeted by three murdering con-men and is the only one who comes out alive? Check.
Elle Woods, Legally Blonde the Musical: Don't laugh. OK, maybe just a little. Elle Woods, sorority-girl-turned-lawyer? A feminist? You bet. Legally Blonde is a "bait and switch" story that surprised everyone by turning out to be an uncommonly progressive and, dare it be said — empowering piece of fluffy pink feminism that was way ahead of its time. The internet personality "Rogue Feminist" recently revisited the source film and proclaimed it be "incredibly woman-positive and an important staple in feminist pop culture."
John Moore was named one of the 12 most influential theater critics in the U.S by American Theatre Magazine in 2011. He has since taken a groundbreaking position as the Denver Center's Senior Arts Journalist.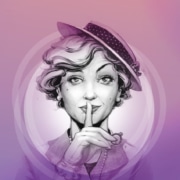 The Constant Wife: Ticket information
Constance Middleton cheerfully plays her traditional role as the intelligent, charming housewife of a successful doctor. But as her friends and family keep secrets close to their chest, she has nothing to hide — and everything to gain. Featuring an infectiously plucky heroine at the helm who Variety calls a predecessor "to the women of Desperate Housewives and Sex and the City," this cheeky satire overturns the expectations of relationships, fidelity and social roles that were just as relevant in the 1920s as they are today.
Written by: W. Somerset Maugham
Dates: Sept. 21-Oct. 21 (Opens Sept. 28)
Where: Space Theatre, Denver Performing Arts Complex
Information: Call 303-893-4100 or BUY ONLINE
Groups: Call 800-641-1222
More Colorado theatre coverage on the DCPA NewsCenter
https://www.denvercenter.org/wp-content/uploads/2018/09/Gretchen-Egolf-who-has-appeared-on-Broadway-in-Jackie-and-Ring-Round-the-Moon-is-playing-Constance-in-the-DCPA-Theatre-Companys-The-Constant-Wife.-Photo-by-John-Moore.jpg
532
800
John Moore
John Moore
2018-09-11 18:22:31
2018-09-16 22:58:34
'The Constant Wife' and other women who broke the man's mold