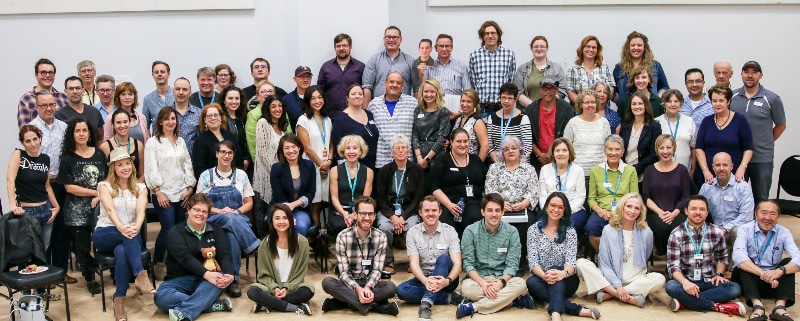 'The Constant Wife' opens rehearsals with a surprisingly modern feel
The cast gathers to tackle a comedy nearly 100 years old, but 'it feels like it was written yesterday'
The Constant Wife is a 1927 comedy that has been a constant surprise to its 2018 DCPA Theatre Company creative team. Artistic Director Chris Coleman calls the play "a hilariously witty, totally fresh, unbelievably modern look at marriage. It's almost 100 years old, and it feels like it was written yesterday."
The cheeky satire, by W. Somerset Maugham, is about a privileged London woman who cheerfully plays her traditional role as the charming housewife of a successful — and cheating — doctor. Maugham, Coleman said, pokes holes in the expectations of relationships, fidelity and social roles that were just as relevant in the 1920s as they are today.
"This very privileged woman learns about her agency, her own ability to tackle the world on her own outside of any prescribed relationship," Coleman said. "It's delicious to watch her make those discoveries and forge her own economic future."
The director of the DCPA Theatre Company's upcoming production, which has its first performance in the Space Theatre on Sept. 21, is Shelley Butler, who returns to the Denver Center after having just directed the company's season-ending production of Human Error and, before that, The Most Deserving.
"I am always delighted when a play can surprise me, and The Constant Wife surprised me twice," Butler said. "First with the play's unexpected machinations. Also, that this play was written back in the 1920s. To center a play around this complex and captivating of a woman seems way ahead of its time to me. And it also seems exactly right for right now. All of the hypocrisy and double standards that Maugham was investigating are all exceedingly current. And I think it's important right now to investigate those things though a comedy."
Take a deeper dive into the DCPA Theatre Company's The Constant Wife
Coleman, too, sees The Constant Wife as "the perfect play for contemporary audiences, because here you've got a wife who has a total lack of sentiment on the subject of matrimony. She is the perfectly modern wife."
Here are five things we learned at Tuesday's first rehearsal:
1. The cast features four faces that will be familiar to Theatre Company audiences: Wayne Kennedy, Marissa McGowan, Miriam A. Laube and Rodney Lizcano. Kennedy appeared in the Theatre Company's Human Error and Off-Center's The Wild Party. McGowan also appeared in Human Error. Laube won a Colorado Theatre Guild Henry Award for her work in the Theatre Company's 2016 world-premiere staging of The Book of Will. Lizcano is a graduate of the Denver Center's National Theatre Conservatory and has many Theatre Company credits, most recently world premieres of American Mariachi and The Book of Will. He also starred this summer in the Colorado Shakespeare Festival's Richard III. The entire cast, which includes several cast members with Broadway and national touring credits, is listed below.
2. As for the design world of the play, says costume designer Sara Ryung Clement: "I think this is just a world where all of the women look fantastic all of the time." Butler says that will be evident throughout the production, including handsome furniture pieces and period music. "You put all of that together and we get to create this truly sumptuous and splendid world," Butler said. "And I think that is going to be great fun."
3. The script calls for a piano onstage, but it isn't called upon by Maugham to be used all that much. So Butler, drawing inspiration from Chekhov's famous declaration that if a playwright puts a gun on the stage, it darned well better get used, will add touches of music throughout, she said, to add to the delight of the comedy. "Just before this era there was a popular style of music called British Music Hall," added Sound Designer Jason Ducat. And in the 1920s, it changed into what they called Variety Music Hall, which basically means they didn't allow alcohol in theatres at that point. The music wasn't quite as bawdy but it was nice, lively, humorous, friendly and effete — and it was open to almost every class in England."
4. The Constant Wife marks the Denver return of Dramaturg Allison Horsley, most recently of Benediction. She pointed out that this play is set at a time of tremendous change after World War I, which is reflected in everything from the music to the clothes to societal attitudes. "This was an exciting time of big structures breaking down," she said. "It was a time of conflict between these established forms and the new stuff breaking through that was a bit more fun and frivolous."
5. The Constant Wife will overlap in performance with the unlikely romantic comedy Vietgone and a production of Oklahoma! set in an all-African American town. "What I love about this fall is that we have got very different plays the audience gets to taste in these first three offerings," Coleman said, "and this is going to be a delicious one."
The Constant Wife: Cast
Gretchen Egolf (Broadway's Jackie, Ring Round the Moon) as Constance
Wayne Kennedy (DCPA Theatre Company's Human Error, Off-Center's The Wild Party) as Bentley
Julia Knitel (national tour of Beautiful: The Carole King Musical) as Martha Culver
Miriam A. Laube (DCPA Theatre Company's world premiere of The Book of Will) as Barbara Fawcett
Rodney Lizcano (Colorado Shakespeare Festival's Richard III, DCPA Theatre Company's world premiere of The Book of Will) as Mortimer Durham
Robert Mammana (Broadway's Les Misérables) as John Middleton
Marissa McGowan (DCPA Theatre Company's Human Error) as Maria-Louise Durham
Carol Schultz (Lincoln Center Theater's Abe Lincoln in Illinois) as Mrs. Culver
Estes Tarver (Playmaker's Repertory Company's Tuesdays with Morrie) as Bernard Kersal
Creative team:
Shelley Butler: Director
Takeshi Kata: Scenic Designer
Sara Ryung Clement: Costume Designer
Tom Ontiveros: Lighting Designer
Jason Ducat: Sound Designer
Allison Horsley: Dramaturg
Kathryn G. Maes, PhD.: Voice and Dialect
Harriet Bass, CSA and Grady Soapes, CSA: Casting
Michael G. Morales: Stage Manager
Heidi Echtenkamp: Assistant Stage Manager
John Moore was named one of the 12 most influential theater critics in the U.S by American Theatre Magazine in 2011. He has since taken a groundbreaking position as the Denver Center's Senior Arts Journalist.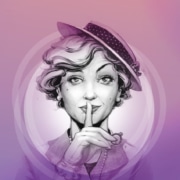 The Constant Wife: Ticket information
Written by: W. Somerset Maugham
Dates: Sept. 21-Oct. 21 (Opens Sept. 28)
Where: Space Theatre, Denver Performing Arts Complex
Information: Call 303-893-4100 or BUY ONLINE
Groups: Call 800-641-1222
More Colorado theatre coverage on the DCPA NewsCenter
https://www.denvercenter.org/wp-content/uploads/2018/08/The-Constant-Wife.-Photo-by-John-Moore.jpg
404
800
John Moore
John Moore
2018-08-22 15:43:35
2018-08-23 13:18:48
'The Constant Wife' opens rehearsals with a surprisingly modern feel