'The Who's Tommy': By the headbanging numbers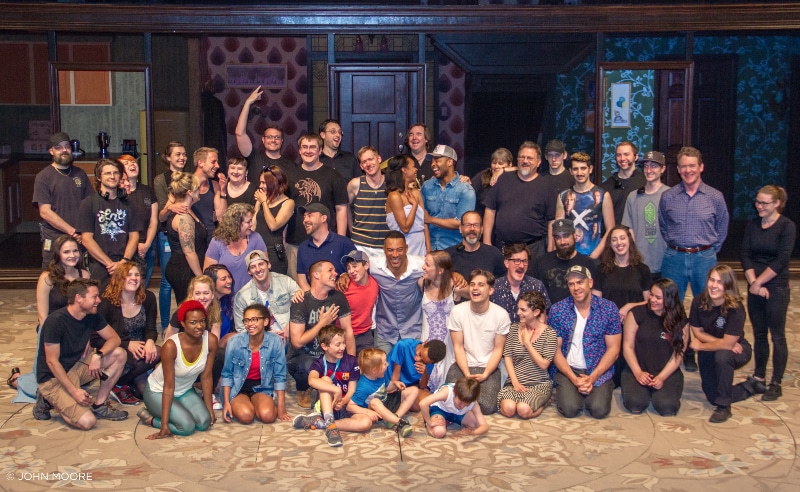 Here's a fun taste of what a major feat it was to make a 95-minute rock opera run like a finely tuned … pinball machine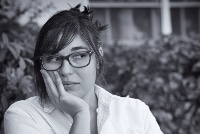 By Kate Coltun (pictured at right) 
DCPA Theatre Company Production Manager
The production process is an often-invisible machine humming away under the unforgettable storytelling we realize onstage. I'd love to pull back the curtain a little on one specific pinball-wizard project — The Who's Tommy — and share some numbers.
HUMANS
58 Theatre professionals who showed up every night to make our little skit happen, on stage or off. Broken down, that's:
20 Actors (including two understudies)
8 Band members
3 Stage managers
1 Production assistant
1 Light-board operator
3 Spotlight operators
1 Audio engineer
1 Onstage audio crew member
1 Video operator
8 Stagehands running deck, rail, traps and automation
5 Dressers
2 Wig assistants
1 Child supervisor
1 House manager running the front of house
(This does NOT include the dozens of artisans, carpenters, artists, designers, support staff, administrators, marketers, dramaturgical staff, fight directors, dialect coaches, music directors and other specialists who touched this play at some point from inception to its realization.)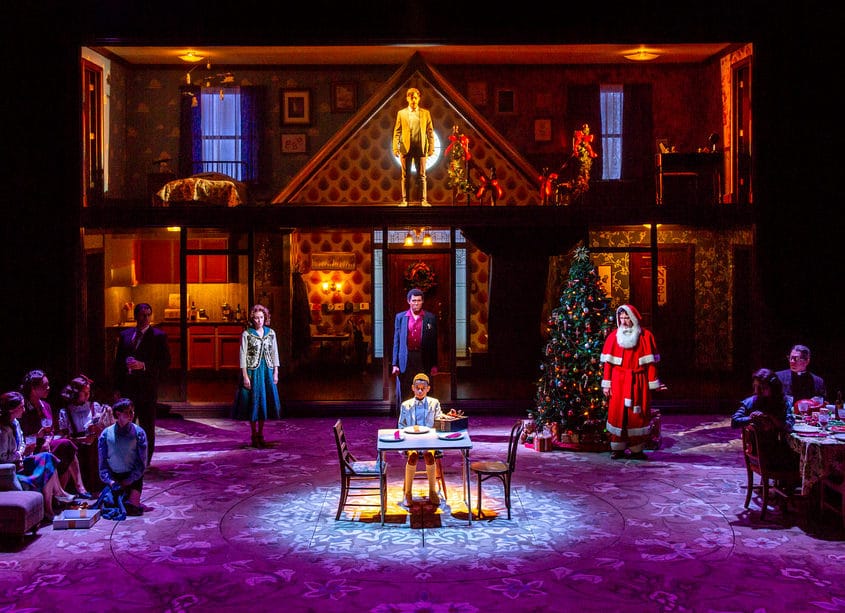 THE SET
Our set, designed by Jason Sherwood, was made up of 4 lifts, 2 concentric turn tables, 2 flying drops, a house that explodes, and a remarkable ballet happening in the trap room to achieve the flawless dance of lifts, turns and magical deliveries that we make look easy. We even engaged our fabulous engineering department to do regular checks on our show-stopping hydraulics system to which we are so grateful. Jason, who was just nominated for a Colorado Theatre Guild Henry Award for his work, imagined an idyllic dollhouse to represent Tommy's childhood that turned into an electrified, abstract pinball machine the moment he learned he could play. Every panel, doorknob, picture frame and detail was electrified to glow and change color as this "deaf, dumb, and blind kid" finally came to life.
PROPERTIES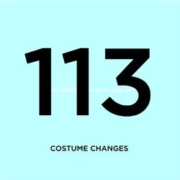 Our props team realized a variety of magical pieces, including 3 highly detailed scale-model dollhouses the cast sit on, stood on, danced on, crawled in and out of, lit up, and showed projected video, along with two period-correct pinball machines that lit up, rolled around and played.
COSTUMES AND WARDROBE
113 Costume changes (in a 95-minute play)
30 Wigs that needed to be switched, maintained and dressed
At 1 point we had 5 actors wearing 3 costumes at once to facilitate quick changes
LIGHTING
1 Light-board operator
2 Computers running in sync
3 Spotlight operators
32 Universes of DMX control
36 Different types of lighting fixtures
46 Color scrollers
55 Discreet effects
70 Radio-controlled channels
500 Feet of LED tape
709 Lighting fixtures
831 Lighting cues
16,140 Highest DMX address. (DMX stands for Digital Multiplex Protocol. It is an accepted industry method that allows a lighting console to talk to other things like lights and effects. So what does that number mean? Think of each control channel as a switch in your house. So that would be 16,000 switches in your house to control your lights!

SOUND
1 Giant, 3D-mapped special audio processor just for this production
40 Microphones
64 Individual outputs from the sound console
150 Fired sound cues (separate from the ongoing live mix of mic levels)
PROJECTIONS
1 LED mapping system that talked to our lighting console
1 Live camera feed
6 Video outputs
7 Artists who created content
140 Total number of cues
101,125 minutes: The amount of time it took to render the animation we used across multiple computers — just in the opening prologue alone. That's almost 1,700 hours. (If you don't know what rendering is, well … it's complicated. Click here for a helpful explanation.)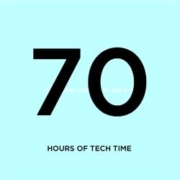 STAGE MANAGEMENT
They are the captains of this mighty ship, and we couldn't do a show without any one of them.
761 Called cues, which averages about 1 cue every 7 seconds (though they often came in clumps, with much less time between).
70 hours of tech time before we were ready to preview. (This is time spent in the theatre with actors, designers and technical staff. On a daily basis, our artists, support staff and crew would start at 8 a.m. to be ready for rehearsal by 11 a.m., and finish their day at around midnight throughout the tech process. This does not include the 186 rehearsal hours before we hit the stage.
I just wanted to give you all a taste of what a significant feat it was to make this 95-minute show run like the awesome well-oiled machine it was. To everyone involved with the production: Job well done.


Video: A 360-degree scene from 'The Who's Tommy' at the Denver Center

Prepare to have your mind blown: We filmed a scene from 'The Who's Tommy' using a 360-degree camera. 'The Who's Tommy.' Use the arrows to get the full effect. Video by DCPA Video Producer David Lenk.
Selected NewsCenter coverage of The Who's Tommy:

Cast:
Andy Mientus (Broadway's Les Misérables, Spring Awakening, NBC's "Smash") as Tommy
Joe Beauregard (Kinky Boots first national tour) as Ensemble
Charl Brown (Broadway's Motown The Musical) as Captain Walker
Katie Drinkard (DCPA's The Wild Party) as Swing
Carson Elrod (Broadway's Peter and the Starcatcher, Noise's Off) as Uncle Ernie
Lulu Fall (Broadway's Natasha Pierre and the Great Comet of 1812, Hair) as Acid Queen/Ensemble
David Hess (Broadway's Sunset Boulevard, Sweeney Todd) as Minister/Specialist/Judge/Ensemble
Sara Kapner (Broadway's Hollywood Arms) as Sally Simpson/Ensemble
Gareth Keegan (CBS' Instinct) as Cousin Kevin/Lover
Charlie Korman (DCPA's Frankenstein) as Young Cousin Kevin/Ensemble
Betsy Morgan (Broadway's The King and I) as Mrs. Walker
Corbin Payne (The Arvada Center's Joseph and the Amazing Technicolor Dreamcoat) as Swing
Terence Reddick (Broadway's Les Miserables) as Ensemble
Tristan Champion Regini (DCPA's A Christmas Carol) as Youth Understudy
Timothy John Smith (NBC's "The Blacklist") as Hawker/Ensemble
Olivia Sullivent (DCPA's A Christmas Carol) as Ensemble
Erin Willis (Off-Center's The Wild Party) as Ensemble
Owen Zitek (DCPA's A Christmas Carol) as Youth Tommy.
Samuel Bird and Radley Wright will share the role of Young Tommy at age 4
Creatives:
Music and Lyrics by Pete Townshend
Book by Pete Townshend and Des McAnuff
Additional Music and Lyrics by John Entwistle and Keith Moon
Directed by Sam Buntrock
Choreography by Katie Spelman (Oklahoma at Goodspeed Opera House)
Musical direction by Gregg Coffin (DCPA's Sweeney Todd)
Scenic design by Jason Sherwood (DCPA's Frankenstein, Off-Center's The Wild Party)
Costume design by Kevin Copenhaver (DCPA's Frankenstein)
Lighting design by David Weiner (Stephen King's Misery on Broadway)
Sound design by Ken Travis (Broadway's Aladdin)
Projection design by Alex Basco Koch (Broadway's Irena's Vow)
Fight direction by Geoffrey Kent (DCPA's This Is Modern Art)
Vocal and dialect coaching by Kathryn G. Maes Ph.D (DCPA's The Secret Garden)
Stage Management by Kurt Van Raden
Assistant Stage Management by Corin Ferris and Michael Morales.
The orchestra:

Angela Steiner: Conductor/Keyboard 1
Dan Graeber: Keyboard 2
Matthe Scheffelman: French Horn
Guitar 1: David DeVine
Guitar 2: Daniel Schwindt
Bass: Jason Tyler Vaughn
Drums/Percussion: Shawn King
Music Conductor: Jim Harvey
DCPA Theatre Company Artistic team:
Chris Coleman: Artistic Director
Nataki Garrett: Associate Artistic Director
Charlie Miller: Associate Artistic Director
Douglas Langworthy: Literary Director/Director of New Play Development
Melissa Cashion: Artistic Producer
Grady Soapes: Associate Producer/Director of Casting
Chad Henry: Literary Associate
Production:
Jeff Gifford: Director of Production
Kate Coltun: Production Manager
Matthew Campbell: Assistant Production Manager
Julie Brou: Production and Artistic Office Manager
Scenic Design:
Lisa M. Orzolek: Director of Scenic Design
Kevin Nelson, Nicholas Renaud: Scenic Design Assistants
Lighting Design:
Charles R. MacLeod:  Director of Lighting
Lily Bradford: Lighting Design Assistant
Reid Tennis: Production Electrician
Multimedia:
Gregory W. Towle: Projection Supervisor
Topher Blair: Multimedia Specialist
Sound Design:
Craig Breitenbach: Director of Sound
Alex Billman, Frank Haas, Tyler Nelson: Sound Technicians
Stage Management:
Kurt Van Raden: Production Stage Manager
Christoper C. Ewing: Senior Stage Manager
Kailey Buttrick, Rachel Ducat, Heidi Echtenkamp, Corin Ferris, Rick Mireles, Kristen O'Connor, D. Lynn Reiland: Stage Managers
Scene Shop:
Eric Moore: Technical Director
Robert L. Orzolek: Associate Technical Director
Albert "Stub" Allison: Assistant Technical Director
Louis Fernandez III: Lead Technician
Tyler Clark, Brian "Marco" Markiewicz, Wynn Pastor, Kyle Scoggins, Kyle Simpson, Mara Zimmerman: Scenic Technicians
Prop Shop:
Robin Lu Payne: Properties Director
Eileen S. Garcia: Assistant Properties Director
Jamie Stewart Curl, David Hoth, Georgina Kayes, Katie Webster: Props Artisans
Paint Shop:
Jana L. Mitchell: Charge Scenic Artist
Melanie Rentschler: Lead Scenic Artist
Kristin Hamer MacFarlane: Scenic Artist
Costume Shop:
Janet S. MacLeod: Costume Director/Costume Design Associate
Meghan Anderson Doyle: Costume Design Associate
Carolyn Plemitscher, Jackie Scott: Drapers
Cathie Gagnon: First Hand
Sheila P. Morris: Tailor
Costume Crafts:
Kevin Copenhaver: Costume Crafts Director
Chris Campbell: Costume Crafts Assistant
Wigs:
Diana Ben-Kiki: Wig Master
House Crew:
Doug Taylor: Supervising Stagehand
Jim Berman, Jennifer Guethlein, Stephen D. Mazzeno, Miles Stasica, Tyler Stauffer, Matt Wagner: Stagehands
Kyle Moore: Assistant Stagehand
Wardrobe:
Brenda Lawson: Director of Wardrobe
Taylor Malott, Jessica A. Rayburn: Wig Assistants
Robin Appleton, Amber Donner, Anthony Mattivi, Tim Nelson, Lisa Parsons Wagner, Alan Richards: Dressers
https://www.denvercenter.org/wp-content/uploads/2018/04/tommy-header.jpg
850
1600
John Moore
John Moore
2018-06-18 20:28:34
2018-07-19 08:39:02
'The Who's Tommy': By the headbanging numbers