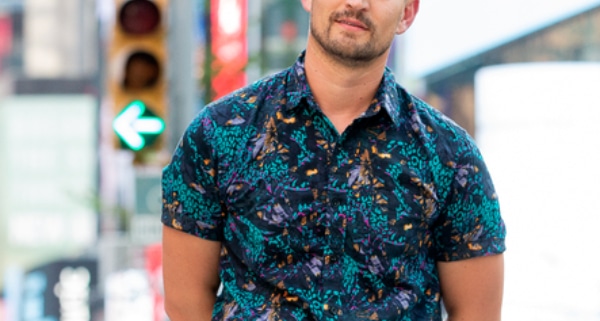 Theatre podcasts offer entertainment in isolation
Pop on your headphones for your theatre fix
While millions of Americans are forced to work from home or transition to online learning during the COVID-19 shutdown, they are also seeking other entertainment options in their isolation.
Though many streaming services are offering more content during this uncertain time, binge-watching isn't for everyone, and eventually people will get tired of staring at screens. For theatregoers whose shows have been canceled, one alternative is podcasts, which stimulate the brain and the imagination from the comfort of your own home.
Social distancing does not have to be a problem. Here at the DCPA NewsCenter, we have compiled a subjective list of fun and informational theatre podcasts you might want to check out to get your theatre fix. Bonus: They go great with spring cleaning.
'The Ensemblist'
The Ensemblist is an online advocate for artists with more than 30,000 social-media followers and 400,000 website views. Each episode highlights an artist who performs in a Broadway ensemble. The podcast, co-created and hosted by Mo Brady, has segments including "Super Swings," "Touring Broadway" and, in recent episodes, "COVID-19 in the Theatre." Each segment focuses specifically on different aspects of an ensemble artist's life or circumstances that impact their work. Here's a closer loo at each:
"Super Swings": In general, swings are hired to cover multiple ensemble characters and sometimes understudy principals. No swing's job is exactly the same as another and they all have different strategies for how to remember their lines, blocking, harmonies, and choreography. In these episodes, Mo speaks to different artists to uncover exactly what their role as a swing looks like. As Will Blum, swing in Beetlejuice said, swings are so unique because "I get to step into different masks and play around."
"Touring Broadway": First national tours, staged in NYC, bring the experience of attending a mainstage musical to theatre lovers across the country. What are the similarities and differences between touring shows vs. a Broadway show? Find out in Brady's interviews with ensemble artists on the road.
"COVID-19 in the Theatre": In recent episodes, "The Ensemblist" has been interviewing artists to get insider information on how COVID-19 is affecting the Broadway theatre community. Brady provides daily updates on how the global pandemic is affecting  the daily lives of artists.
With a wide range of topics and an introduction to many artists whose names are rarely in lights, "The Ensemblist" has a vault of content for listeners to enjoy.
'Off-Book: The Improvised Musical'
If you're looking for something a little more comedic and upbeat, Jessica McKenna and Zach Renio collaborate with a special guest each week to create a brand-new original musical on the spot.
Each hour-long episode of Off-Book: The Improvised Musical is packed with comedic conversation and catchy showtunes that are being performed for the first and only time. Scott Passarella, their live piano accompanist, is supremely talented. It's like he's mentally linked to the improvising singers because he always seems to be one step ahead of them, and every harmony is perfectly executed.
Though songs on the podcast aren't as polished as the Broadway tunes theatre lovers are accustomed to, the dynamic duo's improv songs are wildly impressive. McKenna and Renio don't take themselves seriously and encourage silliness to lead them into their next song.
'30 to Curtain'
For those aspiring dramaturges, "30 to Curtain" is a deep dive into the creative process of playwrights, directors and other creatives. Host Michael Ritchie, Artistic and Literary Director of Center Theatre Group, interviews theatre artists across Los Angeles, allowing audiences to hear from some of the leading members of the industry and discover how their work emerged on CTG's stages.
Check out these podcasts and see if one of them quenches your theatre thirst. If not, the Broadway Podcast Network is sure to have something to provide you with your daily dose of drama. With original programming and an extensive collection of popular podcasts, Broadway Podcast Network offers something for everyone.
Madison Stout is the Communications Coordinator for the Denver Center for the Performing Arts.
https://www.denvercenter.org/wp-content/uploads/2020/03/Mo-Brady-is-the-host-of-The-Ensemblist-podcast-about-Broadway-life..jpg
526
600
Madison Stout
Madison Stout
2020-03-27 13:41:49
2020-03-27 13:49:18
Theatre podcasts offer entertainment in isolation