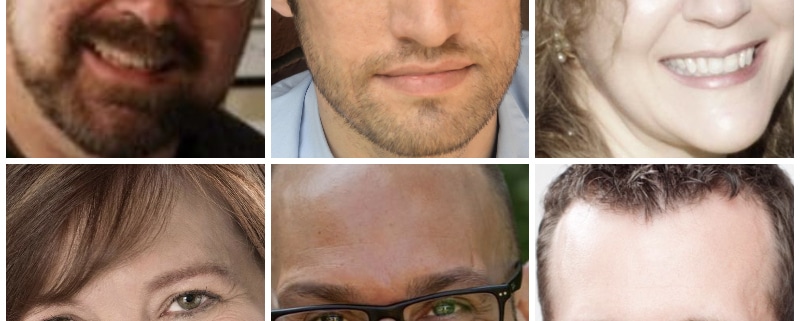 Uncommon senses: Phamaly bows first one-act play festival
Denver's acclaimed theatre company expands opportunities to include playwrights with disabilities
After 30 years of re-imagining established works for the stage featuring actors with disabilities, Phamaly Theatre Company next introduces Come to Your Senses, a one-act play festival of original works from playwrights with disabilities. These six short plays seek to engage, explore and challenge the human senses – and not just those senses most people are familiar with.
"Senses" are often boiled down to taste, touch, hear, smell and see. But there are other senses as well, such as the senses of intuition, danger or relief. To categorize the five senses puts people in a box. Not everyone can hear, see or smell, and these other senses add additional layers to the human experience.
Phamaly Artistic Director Regan Linton hopes the company's inaugural new-play festival will bust open the traditional ways through which people experience the world.
Given that it is Phamaly's mission "to be a creative home for theatre artists with disabilities," Linton and her team decided to put out a call for original one-act plays that have some relation to the human senses. Several of those chosen for this inaugural class will be familiar to area theatregoers. They include:
While some artists don't always feel safe revealing their disabilities, Phamaly has always encouraged its performers, staff and crew to speak openly about their disabilities as a way of demystifying them.
"There is no shame in this identity," Linton said. "Having a disability is an influential part of these artists' creative work."
Individuals with disabilities often experience the world in different ways, either through a lack of traditional sense capabilities or in the ways in which they adapt. It's a unifying characteristic of this broad community and a perfect theme for playwrights to think about.
"Our senses are different and our bodies experience things differently." – Regan Linton
"When you have a disability, you experience the world in a different way," Linton said. "Many disabilities are physically noticeable. Our senses are different and our bodies experience things differently." These six shows provide a unique experience for playwrights to tell stories where disability is present but not necessarily the focus of the show.
Given the company's nomadic nature over the past 30 years, part of the process is always finding appropriate spaces to perform their shows. This festival will be hosted in the RedLine Contemporary Art Center. It is hoped that presenting these plays in an art gallery will add another layer to the audience experience.
Each of the six plays will be staged in a different room of the gallery and the audience will be led through the space by their sense of direction. That will make for an exciting staging challenge, said Production Stage Manager Darion Ramos.
Our tribute to playwright Jeff Carey: 'Through his art, his wounds became flowers'
"The gallery is still open during the day and we will come in afterward to do our shows," she said. "It becomes a collaboration of what we bring in and what already exists within the galleries that we can use."
For example, one play will take place in a resident artist's studio and that artist's work will become part of the set.
Phamaly offers artistic outlets for individuals with disabilities throughout the year, including mainstage theatre productions, workshops and classes. "We want to keep trying to find ways to make sure people with disabilities are able to share their creative voice," Linton said. "These one-acts are just one way to show that artistic ability."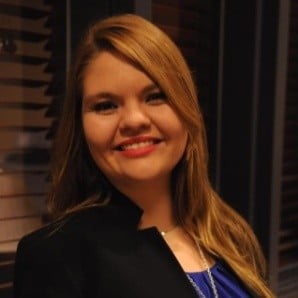 Madison Stout is a receptionist and member of the security team as well as a contributing writer for the Communications Department at the Denver Center for the Performing Arts. After graduating from Grove City College, where she was an editor and staff writer for The Collegian, she continues to pursue writing as an Education and Community Engagement journalist at the DCPA. She also loves theatre and will be performing in Phamaly's production of "Come to Your Senses."
Come to Your Senses: Ticket information
What: Six plays. Six playwrights with disabilities. For the first time, Phamaly Theatre Company presents a one-act play festival featuring the work of playwrights with disabilities
Presented by Phamaly Theatre Company
When: November 1-10
Where: RedLine Contemporary Art Center, 2350 Arapahoe St.
Tickets: 303-575-0005 or phamaly.org
The plays and playwrights

The Bad One, by Jeff Carey: A comical and visceral interaction between Rupert and Lefty as they face the realities of death, survival, and having a gut feeling … while living in someone's gut. Directed by Daniel Traylor. Featuring Maggie Whittum and Shannon Sauer.
Bazaruto, by Sean Michael Cummings: At an exquisite brunch place, K and J are about to seal the deal on the greatest luxury event of the century. Their only problem: questionable taste. Directed by DCPA

Executive Director of Education and Community Engagement

Allison Watrous. Featuring Laurice Quinn, Madison Stout and Keenan Gluck.
Where There's Smoke, by Jennie MacDonald: Already late for an important celebration, The Bookseller is prevented from leaving by The Visitor. Where there's smoke there's a dragon, pirates, and, of course, a marshmallow. Directed by Sheila Traister. Featuring David Wright, Madeleine Walsh and Dale Rose.
On the Rocks, by Jeffrey Neuman: A man tries his luck with romance right about the time of last call at a local bar. Directed by Peter Dearth. Featuring Cameron Clarke, Ace Noland and Matty Umbriaco.
Show & Tell at the House of Lucy, by Lucy Roucis: A fun and loving look at how one person handles her life with Parkinson's disease. Directed by KQ. Featuring Lucy Roucis, Lisa Gough and Emileigh Woodworth-Smith.
A Bag of Sand at Applebee's, by Garrett Zuercher: In desperate need of a beach vacation, Caroline has no other recourse but to take a bag of sand to Applebee's. Directed by Gregg Vigil. Featuring Sam Barrasso, Jordan Kaplan, Kathleen Traylor and Adam Russell Johnson.
https://www.denvercenter.org/wp-content/uploads/2019/10/Phamaly-Playwrights-square-800.jpg
800
800
Madison Stout
Madison Stout
2019-10-11 17:29:00
2020-09-01 08:40:05
Uncommon senses: Phamaly bows first one-act play festival