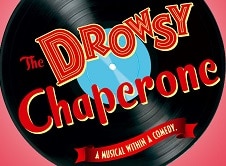 It feels a bit like Spring in Colorado's cultural community. The performing arts have largely been dormant for the last 16 months. "Normal" became online, outdoor and original programming.
But suddenly, live, in-person performances are reemerging. As you've seen from the Denver Center for the Performing Arts' recent season announcement, theatre is coming back in full force to the Arts Complex starting in November.
And it certainly doesn't stop there. Get ready to fill your calendar with non-stop entertainment. Below is a look at what's planned at downtown's Arts Complex as well as a sampling of area plays and musicals with much more to look forward to in the coming weeks and months. Stay tuned!
AT THE ARTS COMPLEX
COLORADO BALLET
Giselle, Oct 8–17
Experience this romantic tragedy that continues to inspire audiences worldwide. Will the Wilis succeed in dancing Count Albrecht to death? Will Giselle be able to save her true love? The stunningly skilled athletes of Colorado Ballet bring the beauty and heartbreak of Giselle to the stage.
Rounding out the season:
The Nutcracker, Nov 27-Dec 24, 2021
Romeo and Juliet, Feb 4-13, 2022
The Wizard of Oz, Mar 11-20, 2022
Ballet MasterWorks, Apr 15-24, 2022
COLORADO SYMPHONY: CLASSICS PACKAGE
Chopin Piano Concerto No. 2 with Emanuel Ax, Sep 17
Guest conductor Peter Oundjian leads the Colorado Symphony in its long-awaited symphonic homecoming showcasing the legendary Emanuel Ax as featured soloist. The evening features Barber's Adagio for Strings, Chopin's poetic second Piano Concerto and Mussorgsky's Pictures at an Exhibition.
Rounding out the season:
Dvořák Symphony No. 9 "From the New World", Oct 1, 2021
Brahms Symphony No. 1 conducted by Christopher Dragon, Oct 15, 2021
Beethoven Symphony No. 7, Nov 5, 2021
Prokofiev Piano Concerto No. 2 with Natasha Paremski, Nov 19, 2021
Elgar Enigma Variations, Dec 3, 2021
Marin Alsop Conducts, Jan 7, 2022
Tchaikovsky Symphony No. 5, Jan 21, 2022
Berlioz Symphonie fantastique, Feb 11, 2022
Beethoven Symphony No. 5, Feb 25, 2022
Respighi Pines of Rome, Mar 11, 2022
Holst The Planets conducted by Peter Oundjian, Mar 25, 2022
Rachmaninoff Piano Concerto No. 2, Apr 8, 2022
Schumann Piano Concerto with Ingrid Fliter, Apr 29, 2022
Mahler Symphony No. 5, May 13, 2022
Beethoven Symphony No. 9 with the Colorado Symphony & Chorus, May 27, 2022
OPERA COLORADO
Puccini's Tosca, Nov 6 – 14
The 2021/22 Season opens with Puccini's heart-racing drama overflowing with power struggles and vengeance. A corrupt chief of police has a cruel ultimatum for Rome's most celebrated prima donna, Tosca: submit to his lustful desires, or trigger the execution of her beloved. Who will survive this web of betrayal and revenge?
Rounding out the season:
Moravec & Campbell's The Shining, Feb 26-Mar 6, 2022
Bizet's Carmen, May 7-21, 2022
AT AREA ARTS VENUES
ARVADA CENTER FOR THE ARTS AND HUMANITIES
I Do! I Do!, Sep 10–Oct 10
The story of a marriage is at the center of I Do! I Do!, an intimate and nostalgic two-person musical by Harvey Schmidt and Tom Jones (The Fantasticks). Beginning on Michael and Agnes's wedding day, this touching story of two soulmates follows the sweet and sour moments of 50 years of love.
Rounding out the season:
Sylvia, Oct 1-Nov 7, 2021
Elf – The Musical, Nov 19-Dec 23, 2021
The Liar, Feb 4-May 22, 2022
Animal Farm, Feb 25-May 21, 2022
Stick Fly, Mar 18-May 19, 2022
Kinky Boots, Mar 25-Apr 24, 2022
DAIRY ARTS CENTER
Betsy Tobin / Now or Never Theatre: Tales from the Tipping Point, Aug 12-15
Follow the antics of an unusual storyteller costumed in an odd assortment of recycled materials. She playfully transforms herself, the space, and the materials that surround her as she enacts scenes that provide a brief history of consumerism. From shadow puppets and magical worlds in plastic, to hand and rod puppets, the sets and characters will conjure known and imaginary constellations.
Rounding out the season:
The Upstart Crow Theatre Company: The Diaries of Adam & Eve, Aug 19-29, 2021
LAKEWOOD CULTURAL CENTER and PERFORMANCE NOW THEATRE COMPANY present
The Drowsy Chaperone, Sep 10-26
Rounding out the season:
Nunsense, Jan 7-23, 2022
1776, Mar 18-Apr 3, 2022
LONE TREE ARTS CENTER
Jackie Robinson: A Game Apart, Sep 21
A Game Apart provides a glimpse of Jackie Robinson's life during a bygone era of separate and unequal locker rooms, of whites only hotels, and of restaurants with only a back door for colored athletes to enter. A Game Apart is a powerful lesson of courage through dedication, perseverance and leadership.
Rounding out the season:
An Evening with Andrea McArdle and Donna McKechnie, Oct 16, 2021
Jerry Herman: The Broadway Legacy Concert, Nov 13, 2021
Home for the Holidays, Dec 16-23, 2021
Schoolhouse Rock Live!, Jan 31, 2022
Turning 15 on the Road to Freedom, Mar 1-2, 2022
Discovering Antarctica: Heroic Tales of Shackleton, Crean, and Scott, Mar 3, 2022
PARKER ARTS
Clue: The Musical, Oct 29–Nov 21
The internationally popular game is now a fun-filled musical that brings the world's best-known suspects to life and invites the audience to help solve the mystery: who killed Mr. Boddy, in what room, and with what weapon. Comic antics, witty lyrics and a beguiling score carry the investigation from room to room. Even after the culprit confesses, a surprise twist delights the audience.
Rounding out the season:
Footloose, June 24-26, 2022
AT AREA THEATRE COMPANIES
AURORA FOX
Hundred Days, Sep 17–Oct 10
What would you do if you only had 100 days left to live? That's the question this folk-punk musical seeks to answer. When Shaun and Abigail remember the story of how they fell in love, it unleashes an exhilarating and raw musical dreamscape about embracing uncertainty, taking a leap and loving as if you had everything to lose. Or better yet…to gain.
Rounding out the season:
A Very Merry Unauthorized Children's Scientology Pageant, Nov 26-Dec 19, 2021
Dontrell, Who Kissed the Sea, Jan 28-Feb 20, 2022
Hurricane Diane, Mar 18-Apr 10, 2022
Freaky Friday, Apr 29-May 22, 2022
BUTTERFLY EFFECT THEATRE OF COLORADO
JQA, Now playing
From BETC's new traveling outdoor stage, four Colorado actors chart John Quincy Adams' 70-year journey from mischievous child to reluctant diplomat to abolition advocate. Provocative, haunting and hilarious, this play challenges the ways we think about our country, our government and ourselves.
CHERRY CREEK THEATRE
Tenderly: The Rosemary Clooney Musical, Aug 6-29
Rosemary Clooney's lifelong career in the spotlight took its toll on the small-town girl, but with strength, determination and a healthy sense of humor, the jazz icon found the courage to battle her demons. Told through all of her signature songs, this charming two-person musical takes you beyond the limelight of Miss Clooney's public persona with an intimate look at her personal life from her Appalachian roots to Hollywood stardom.
Rounding out the season:
Steel Magnolias, Oct 1-24, 2021
Jest a Second!, Oct 29-Nov 21, 2021
CURIOUS THEATRE: SEASON 24
Lifespan of a Fact, Sep 18–Oct 16
Facts become blurry when a demanding editor-in-chief hires the world's most neurotically precise fact-checker to go toe-to-toe with an eccentric author who values story over accuracy. As the final deadline looms, hard facts square off against emotional truths in a funny and searing high-stakes showdown. The darling of the 2018 Broadway season, this fast-paced story proves the mundane life of a fact-checker is anything but.
Rounding out the season:
American Son, Nov 6-Dec 11, 2021
The Sound Inside, Jan 15-Feb 12, 2022
Refuge, Mar 5-Apr 9, 2022
Fireflies, Apr 30-May 28, 2022
FORGE LIGHT THEATREWORKS
The Noteworthy Life of Howard Barnes, Aug 6 – 22, 2021
Howard Barnes is a perfectly average man in his early thirties, until the day that he wakes up to discover that his life has become a musical. Desperate to escape from the show, Howard embarks on a fantastical quest through the realm of musical theater. Equal parts satire, romantic comedy, and love letter to the American musical, The Noteworthy Life of Howard Barnes is intended for people who love musical theater, and their spouses who hate it.
Rounding out the season
Lizzie: The Lizzie Borden Musical, Oct 8 – 31, 2021
MINERS ALLEY PLAYHOUSE
The Treasurer, July 16-Aug 7
Join a Denver man known only as "The Son" on his wild bike ride to hell in one of the most-acclaimed Off-Broadway plays of 2017. We'd all like to believe that when the time comes to step up and care for our aging parents, we'll be up to the responsibility. But what if that mother abandoned you when you were 13, and your inheritance now is the financial and emotional burden that comes with her return to your life? The Treasurer is a non-stop, darkly funny and sharply intimate story that explores the hell of a guilty conscience.
PHAMALY
Alice in Wonderland, In-person Aug 14-Sep 5. Streaming Sep 6-30
When Alice falls down a rabbit hole, she stumbles upon Wonderland, a bizarre world filled with philosophical caterpillars, chaotic croquet games and disorienting cats. Once she loses her memory, Alice must go on a journey to get it back. A modern adaptation of Lewis Carroll's classic children's book enhanced by an original soundtrack of eclectic music styles, Alice in Wonderland explores the power that comes with letting go and embracing the madness.
VINTAGE THEATRE
Five Guys Named Moe, July 23-Aug 22
The tunes of R&B pioneer Louis Jordan drive this exuberant musical celebration! Nomax is broke and his girl is gone. In the wee hours of the morning, he's drinking and listening to the radio when five guys (all named Moe) suddenly appear. Can Big Moe, Four-Eyed Moe, Eat Moe, No Moe and Little Moe teach Nomax to shake off the blues and live life to the fullest? Chart-topping tunes like Is You Is, or Is You Ain't My Baby, Let the Good Times Roll and Caldonia, put Nomax, and us, onto the road toward bliss!
Rounding out the season:
Young Frankenstein The Musical!, Sep 17-Oct 31, 2021
Cross Words, Oct 1-Nov 7, 2021
The 12 Dates of Christmas, Nov 27-Dec 22, 2021
Cinderella, Nov 26-Jan 9, 2022
Grace and Glorie, Jan 7-Feb 13, 2022
Shakespeare in Love, Feb 11-Mar 20, 2022
Picasso at The Lapin Agile, Mar 11-Apr 24, 2022
Cat on a Hot Tin Roof, Apr 15-May 22, 2022
Blackademics, May 20-Jun 19, 2022
Gypsy, Jun 24-Aug 2, 2022
The DCPA's NewsCenter tries to regularly highlight area performing arts options, especially theatre events. Please send press releases and news tips to press@dcpa.org.
https://www.denvercenter.org/wp-content/uploads/2021/07/Drowsy_Chaperone_Logo.jpg
166
226
DCPA Press
DCPA Press
2021-07-14 09:15:35
2021-07-15 13:55:16
New seasons for the performing arts in Colorado