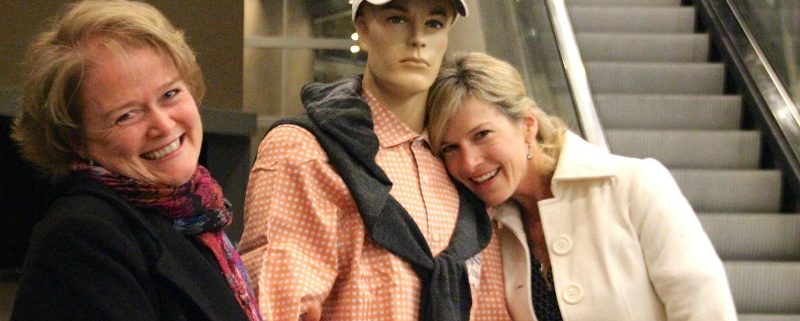 Video: Highlights, interviews from Randy Weeks celebration
Friends, family and dozens of industry executives were among the 1,500 who attended a celebration of Randy Weeks' life at the Buell Theatre on Nov. 3.
This video captures highlights, excerpts from musical performances and interviews afterward. Guests include David Turner (The Book of Mormon), Hal Luftig (Kinky Boots), Nancy Gibbs (Peter and the Starcatcher) and Anita Dloniak (Pippin The Musical) on why their entire national touring production has been dedicated to the late DCPA President.
Also: Denver Post Chairman William Dean Singleton; Director Ray Roderick; actors Kris Andersson (Dixie Longate), Shannan Steele and Michael Gold; and Denver School of the Arts students Jimmy Bruenger and Madison Kitchen. Video by John Moore and David Lenk. Run time: 12 minutes.

To read our full report or access downloadable photos from the event, click here.
To watch videos of complete, individual songs performed at the celebration:
I Love a Piano
Old Cape Cod
Give My Regards to Broadway
One (Singular Sensation)
Our coverage of the death of Randy Weeks:
Celebration draws 1,500 to recall a singular friend in story and song
DCPA president Randy Weeks dies at London conference
Video: Randy Weeks honored with dimmed lights, moments of silence
Randy Weeks photo gallery
DCPA to celebrate Randy Weeks' life on Nov. 3
A look back at Randy Weeks' 'It Gets Better' video
'Pippin' dedicates entire tour to Randy Weeks


Linda Klein, left, and Barbara Gehring of "Girls Only: The Secret Comedy of Women" left their current road stop in Rochester, N.Y., to attend the Nov. 3 celebration of DCPA president Randy Weeks, who was represented, in a way, by a Brooks Brothers mannequin stand-in. Photo by John Moore
TO SEE OUR COMPLETE GALLERY OF DOWNLOADABLE PHOTOS FROM THE RANDY WEEKS CELEBRATION, CLICK HERE.
Memorial Contributions:
Memorial gifts can be made to The Randy Weeks Memorial Fund for the Bobby G Awards, which supports the advancement of musical theatre for Colorado high school students. Please make checks payable to Denver Center for the Performing Arts and mail to: DCPA Development Office, 1101 13th Street, Denver, CO 80204.
https://www.denvercenter.org/wp-content/uploads/2018/04/featured-image-1230.jpg
538
800
John Moore
John Moore
2014-11-12 19:08:00
2014-11-12 19:08:00
Video: Highlights, interviews from Randy Weeks celebration