2017 Pulitzer Prize for Drama
#1 Play of 2017 – Time Magazine
For the people of Reading, Pennsylvania, work is so much more than a paycheck – it's the glue that holds the town together. The floor of their central factory is where lifelong friendships are made, where love blossoms and where family members work side-by-side. But as layoffs become the new norm and a cheaper workforce threatens the viability of the local union, the threads that once kept the community together begin to fray.
Sweat is an "extraordinarily moving drama" (The New York Times) that powerfully contrasts life's happiest highs with the heart-wrenching struggles of survival. Using warm humor and deep empathy, this 2017 Pulitzer Prize winner from Lynn Nottage (Ruined) paints a moving portrait of today's working-class America in decline.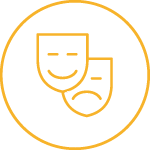 Post-Show Discussions
May 4 – May 26 | Post-show
There will be a discussion following each performance of Sweat with local members of workforce initiatives, Unions, and other community leaders moderated by a DCPA staff member (unless otherwise noted here). All audience members are invited and encouraged to attend. View the participant schedule here.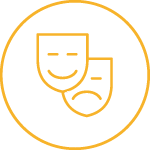 Pre-Show Creative Team Perspectives
Fri, Apr 26 at 6pm | The Jones
Get an exclusive insider's perspective before the show when you join us for a free, professionally moderated discussion with the creative team.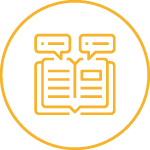 Higher Education Perspectives
Wed, May 15 at 6:30pm
Participate in a topical discussion led by members of our academic community after the performance.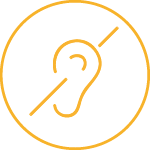 Personal Captioning Devices
May 7 – 26
These handheld tablet devices configured with closed captioning software enable users to enjoy private captioning services in any seating location. The devices will be available at the performances listed above and may be checked out with a photo ID at the Patron Services desk in the lobby (subject to availability, first-come first-served).
Accessible Performance
Sun, May 19 at 1:30pm
Before selecting seats, enter the appropriate code noted below for the services you require in the Promotional Code box.
Sign Language Interpretation: ASL
Audio Description: AUDIO
Learn more about access services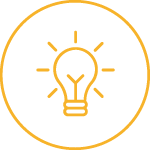 Cast Perspectives
Sun, May 19 at 1:30pm
Join a fun and engaging discussion with the actors after the matinee.
Thank You to Our Generous Season Sponsors
Support the DCPA Today!
Our stories reflect your life. Our artists are your neighbors. And your children are our future. Invest in the life-changing power of theatre with a donation to the DCPA!