She's the boss. They just don't know it yet.
Constance Middleton cheerfully plays her traditional role as the intelligent, charming housewife of a successful doctor. But as her friends and family keep secrets close to their chest, she has nothing to hide — and everything to gain.
Featuring an infectiously plucky heroine at the helm who Variety calls a predecessor "to the women of Desperate Housewives and Sex and the City," this cheeky satire overturns the expectations of relationships, fidelity and social roles that were just as relevant in the 1920s as they are today. The Constant Wife is the contagious classic comedy you don't want to miss!
DCPA alum Shelley Butler (Human Error, The Most Deserving) returns to direct.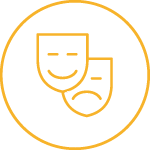 Pre-Show Creative Team Perspectives
Fri, Sep 21 at 6pm | The Jones
Get an exclusive insider's perspective before the show when you join us for a free, professionally moderated discussion with the creative team.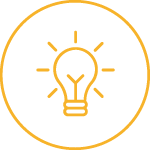 Cast Perspectives
Sun, Sep 30 at 1:30pm
Join a fun and engaging discussion with the actors after the matinee.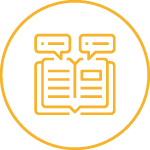 Higher Education Perspectives
Wed, Oct 3 at 6:30pm
Participate in a topical discussion led by members of our academic community after the performance.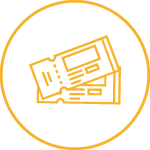 Girls' Night Out
Thu, Oct 11 at 5:30pm in the Helen Bonfils Lobby
Grab your girlfriends for a fun "Theatre Thursday" night out at the theatre. Enjoy a festive pre-show party including a cocktail and live music starting an hour before the performance of The Constant Wife. Even better? It's all included with your show ticket for a special price with promo code THURSDAY.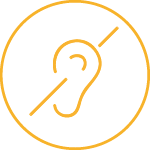 Accessible Performance
Sun, Oct 14 at 1:30pm
Before selecting seats, enter the appropriate code noted below for the services you require in the Promotional Code box. For optimal service, call the box office at 303.893.4100.
Sign Language Interpretation: ASL
Audio Description: AUDIO
Learn more about access services
Support the DCPA Today!
Our stories reflect your life. Our artists are your neighbors. And your children are our future. Invest in the life-changing power of theatre with a donation to the DCPA!
Thank You to Our Generous Season Sponsors