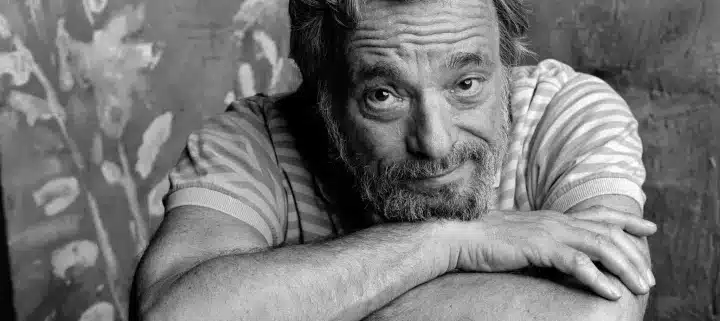 10 Noteworthy Facts About Songwriting Legend Stephen Sondheim
Stephen Sondheim's A Little Night Music – playing at the Wolf Theatre September 1 through October 8 – exhibits love affairs, new romances and second chances with wit, regret and desire.
Sondheim, like his work, was a complex, yet riveting lyricist. His catalog stretches from TV shows to songs for West Side Story, Assassins, Sweeney Todd, Sunday in the Park With George, Into the Woods and more.
Sondheim, according to his New York Times obituary, died at 91 in 2021 from cardiovascular disease. He's survived by his widower, Jeffrey Romley, and half-brother, Walter Sondheim.
Here are 10 interesting facts about Sondheim and his vast career.
Had A Hard Family Life
Sondheim's parents split when he was 10 and he had an estranged relationship with his mother at 16. His biography Stephen Sondheim: A Life by Meryle Secrest detailed that his mother treated him like his father: sexually flirtatious one minute and belittling the next.
Before his mother's heart surgery, she wrote Sondheim a hand-delivered letter saying her only regret was giving birth to him.
A Family Friend Encouraged His Writing Abilities
Sondheim's mother was friends with Dorothy Hammerstein, whose husband, Oscar, was a lyricist.
Hammerstein took Sondheim under his wing and gave Sondheim interesting writing assignments, such as adapting good and terrible plays into musicals. He was even asked to adapt a story from a different medium into a musical and to write a musical from an original story.
Sondheim also worked with experts Robert Barrow and Milton Babbitt.
Actresses Meryl Streep and Sigourney Weaver Played in One of Sondheim's Productions
Sondheim's The Frogs premiered at Yale University's swimming pool in 1974. Meryl Streep and Sigourney Weaver were some of the singers.
Streep also played Witch in the 2014 film adaptation of Sondheim's Into the Woods alongside Johnny Depp, Anna Kendrick, Chris Pine and Emily Blunt.
Wrote Television Scripts Before Broadway
The agency that represented Hammerstein hired Sondheim to write scripts for the '50s TV comedy, Topper, a show about an uptight banker who could hear and talk to ghosts.
Won An Oscar for "Sooner or Later (I Always Get My Man)"
Sondheim wrote "Sooner or Later (I Always Get My Man)" for Madonna to sing in the film, Dick Tracy. He earned an Oscar for the song in 1991.
Had Box Office Woes
Though critics adored Sondheim's work, his shows never reached popularity the likes of Disney, Les Misérables, Cats and others because they lacked hummable tunes and often had bleak themes.
Shows like Forum held 964 Broadway performances, while Anyone Can Whistle held nine and Merrily We Roll Along closed after 16.
Earned Tony and Pulitzer Awards
Sondheim earned several Tony Awards for Best Original Score for:
A Funny Thing Happened on the Way to the Forum (1963)
Company (1971)
Follies (1972)
A Little Night Music (1973)
Sweeney Todd (1979)
Into the Woods (1988)
Passion (1994)
He also scored a 2008 Special Tony Award for Lifetime Achievement in the Theatre and a Pulitzer Prize in 1985 for Sunday in the Park With George.
Sunday in the Park With George Was Deemed His Best Work
Sondheim collaborated with a younger artist named James Lapine to develop Into the Woods, Passions, and Sunday in the Park With George. Sunday depicted painter Georges Seurat's life and captured the process of painting the famous 1884 painting, A Sunday on La Grande Jatte.
The show had a thin plotline and lacked musical theater convention. However, critics and theater-goers thought the show served as a metaphor for Sondheim's life.
Made A Cameo Appearance in Glass Onion
Rian Johnson, director of Glass Onion: A Knives Out Mystery, did a Zoom meeting recording of Sondheim's cameo appearance in the film before his death in 2021, after pulling many strings across his network.
Angela Lansbury, who played Mrs. Lovett in the 1979 premiere of Sweeney Todd, also made a cameo in this film.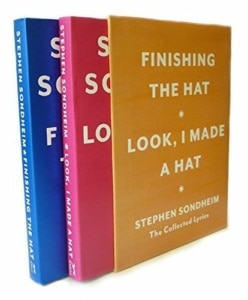 He Wrote Two Books
Lastly, Sondheim wrote two books entitled, Finishing the Hat and Look, I Made a Hat, with lyrics from all of his shows along with anecdotes, annotations and more in 2010 and 2011.
DETAILS
A Little Night Music
Sep 1-Oct 8, 2023 • Wolf Theatre
Tickets
https://www.denvercenter.org/wp-content/uploads/2023/06/sondheim.webp
720
720
Khaleel Hayes
Khaleel Hayes
2023-06-22 09:03:05
2023-06-22 09:55:47
10 Noteworthy Facts About Songwriting Legend Stephen Sondheim