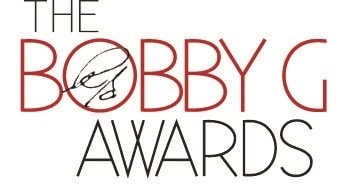 Outstanding Lead Actress Nominees: Bobby G Awards 2022
The Bobby G Awards is a regional high school musical theatre awards ceremony that celebrates educators and students from all over Colorado. The event will take place on Thursday, May 26 at 7:00p.m. in the Ellie Caulkins Opera House. General admission tickets are available now for only $10 each.
Let's take a closer look at the Outstanding Actress nominees. The winner will advance to represent Colorado at The Jimmy Awards® in New York City.
Olivia Schwab
Role: Doralee Rhodes
Production: 9 to 5 The Musical
School: Chaparral High School
Olivia Schwab decided to make her senior year count. Though she had been cast in a leading role over all four years of her high school experience, the role of Doralee Rhodes spoke to her on a personal level.
9 to 5 The Musical is based on the 1980 film of the same name. Dolly Parton, who originated the role of Doralee in the film, also had a hand in the development of the musical. "I admire Dolly Parton and all of her work on so many levels, so this was an exciting opportunity for me to be a part of," said Schwab.
The production is an office satire about three women who decide to get revenge on their "sexist, egotistical, lying, hypocritical boss" and change their situation. "It's a powerful statement for the shift in society to a more accepting environment for women in the workplace," shared Schwab. It was a thrilling experience for Schwab to really dive into her role as such a formidable woman.
A fun fact about Schwab's musical experiences, from her sophomore year on? "I somehow end up wearing a wig for my character. Don't know how that happens, but it's definitely unique to most people's Chap theater experience."
After graduation, Schwab will attend Grand Canyon University to earn a nursing degree. "As much as I am excited to begin this new chapter of my life, singing and performing could never truly leave my life. It will always have a special place in my heart," said Schwab.
---
Morgan Fritzler
Role: Anastasia
Production: Anastasia
School: Lakewood High School
Playing the lead in a musical was a new experience for Morgan Fritzler, although she had been a part of each Lakewood High School production as either cast or crew for her entire high school experience. "Being a part of the musical has been the highlight of my year ever since I auditioned for Big Fish my freshman year," said Fritzler.
Anastasia is the story of a girl who journeys to Paris determined to figure out who she is along the way. "Anya is an independent and feisty character who fights for what she wants, yet also has a very kind side, which makes her character so captivating and fun to portray," explained Fritzler. In the end, Anya is found to be the lost Grand Duchess of Russia, Anastasia Romanov.
Fritzler's favorite part of bringing the production to life was learning the choreography. "Everyone always had so much energy and was excited to learn these grand and fundamental parts of the show," said Fritzler. The cast and crew's excitement was infectious, culminating in stirring performances. And for Fritzler, it was a personal experience. "I was taking my own journey throughout the process of this show by learning and growing as an actor, while also applying Anya's determination and strength to my everyday life."
Next year, Fritzler will study neuroscience at CU Boulder, but you will still be able to find her onstage as she says, "I will continue to do musical theatre through the school's theatre program and potentially in outside theatre organizations."
---
Madison Manning
Role: Deloris Van Cartier
Production: Sister Act
School: Overland High School
Madison Manning had been preparing for a role like this since her freshman year. She'd been a lead in every show she participated in, but Deloris Van Cartier in Sister Act was a special case. "I was prepared to take on a daunting role such as Deloris," said Manning, "I've been blessed to have had countless opportunities to grow as a leader and a performer."
Sister Act is a comedy about a woman, Deloris Van Cartier, placed into witness protection at a convent after witnessing a murder. At the convent, Delores redefines what it means to worship. "Usually, I'm nervous and fidgety before going on stage," shared Manning, "but as Deloris, I was extremely eager to get in front of an audience." The tight-knit community of the cast and crew contributed to Manning's preparedness. "I adore putting on shows and working with like-minded artists who come together to make something beautiful," said Manning.
And there was certainly something beautiful in a heartfelt moment Manning shared with her best friend during their final performance. "Unbeknownst to the audience, during the song Sister Act, it looks like I'm singing to the nuns on stage left but really, I was making direct eye contact with Caiyan offstage in the wings. Every night I sang to her and only on closing night did she cry."
Manning will further her passion for theatre by pursuing a Fine Arts Degree in Musical Theatre and Production at Syracuse University next fall.
---
Georgia Lawrence
Role: Lady Larkin
Production: Once Upon a Mattress
School: Palmer Ridge High School
Georgia Lawrence had been cast in one dream lead role before – Maria in The Sound of Music – but with COVID restrictions, rehearsals were virtual and performances were filmed. It was a new, thrilling experience to perform as a lead in front of a live audience. "There was a buzz of energy that made each show exhilarating and different from the last," said Lawrence.
Lawrence played Lady Larkin in Once Upon a Mattress. This show is set in medieval times and tells the story of a queen who declares no one in the kingdom can marry until her son, the prince, has found a princess to be his bride. The problem? Lady Larkin and her beau are expecting a child…out of wedlock.
Lawrence worked to make Lady Larkin her own character rather than sticking with tradition. "The Lady Larkin I had tried to build was one of strength, smarts, and power rather than a stereotypical meek, submissive medieval female," she explained. And the result? A powerful performance as well as learning more about herself. "Up until this point, I had been concerned I was simply playing myself on stage in different costumes rather than bringing someone else's story, actions, and thoughts onto the stage," she said.
As a junior this school year, Lawrence will still be a part of future Palmer Ridge productions. She also hopes to someday attain her Private Pilot's License and study science and math.
---
Ella Plourde
Role: Dowager Empress
Production: Anastasia
School: Valor Christian High School
The song "Once Upon a December" holds a special place in Ella Plourde's heart. It was a dream come true to sing it onstage as the Dowager Empress in Anastasia. "Being able to watch the whole cast come together to create a memory was so cool to watch," said Plourde.
Based on the Russian Romanov family tragedy, the Dowager initiates a search for the lost Grand Duchess Anastasia, her granddaughter. After encountering a liege of imposters, the Dowager is a jaded woman. However, Plourde explains, "A change in the Dowager is seen when she is reunited with her granddaughter and no longer has to fight the evil that hope proves to be for her."
Though Plourde had been cast in leading roles before, it was a challenge to portray an older woman and such a complex character. Even faced with a new experience, Plourde took it in stride. "I was very excited to perform as the Dowager," she recalled, "I wanted so badly to show the audience the truth behind a seemingly cold and closed off character." Plourde's passion is to share the joy she feels onstage with each audience member.
Plourde still has one more year of high school before beginning her musical theatre career. "The art of storytelling is one that I find so beautiful," she said, "It's something that can touch a heart like nothing else."
https://www.denvercenter.org/wp-content/uploads/2018/06/Bobby-G.jpg
188
350
Emma Hunt
Emma Hunt
2022-05-17 10:01:51
2022-05-17 10:05:51
Outstanding Lead Actress Nominees: Bobby G Awards 2022