Playwrights Announced for 18th Annual Colorado New Play Summit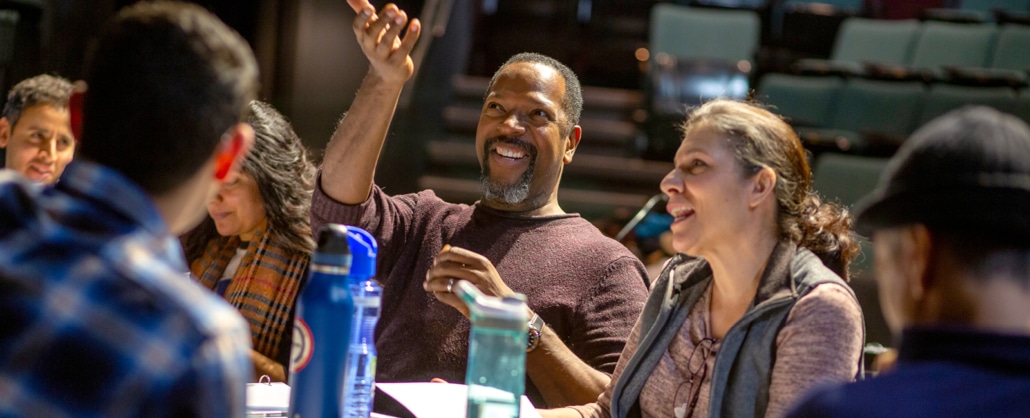 The Denver Center Theatre Company is proud to announce playwrights, dates, and details for the 2024 Colorado New Play Summit (CNPS). The 18th annual festival will take place over one weekend on February 24-25, and feature readings of new plays by Terence Anthony, Nina McConigley and Matthew Spangler, Andrew Rosendorf, and Vauhini Vara. The festival will also feature 2022 CNPS World Premieres, Cebollas by Leonard Madrid and Rubicon by Kirsten Potter.
"The Colorado New Play Summit is my favorite time of year every season. The Summit welcomes artists from across the country into our spaces and allows audiences to peel back the curtain and get a front row seat into the development process," said Chris Coleman, Artistic Director of the Denver Center Theatre Company. "I am thrilled that we will have the opportunity to witness some of the nation's most exciting playwrights, and step into the world of these new stories."
Hailed as a "must-see stop for new-play development" by American Theatre, the Colorado New Play Summit is the DCPA's signature festival dedicated to supporting playwrights and developing new work. Participating playwrights are given rehearsal time with professional directors, actors, and dramaturgs to workshop the new plays. Industry professionals and the public are invited to meet the artists, experience staged readings, and provide feedback on the work as it is being developed.
Since its founding, the Summit has introduced 68 new plays, over half of which returned to the stage as full Theatre Company productions. Among the Summit world premieres are Samuel D. Hunter's The Whale, Matthew Lopez's The Legend of Georgia McBride, Lauren Gunderson's The Book of Will, Lauren Yee' s The Great Leap, José Cruz González's American Mariachi, Neyla Pekarek and Karen Hartman's Rattlesnake Kate, Tanya Saracho's FADE, Theresa Rebeck's The Nest, Karen Zacarías' Just Like Us, and Dick Scanlan's reimagined version of The Unsinkable Molly Brown.
---
THE NEW PLAYS AND PLAYWRIGHTS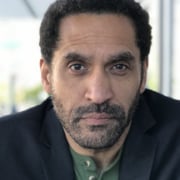 Godspeed by Terence Anthony | Reading
It's 1865 and slavery has been abolished in Texas. Having escaped slavery by fleeing to Mexico a decade earlier, a woman named Godspeed returns to the Lone Star State with a six-shooter, one bullet, and vengeance on her mind. She's ready to stare down danger and near-certain death as she sets out on a perilous journey across Texas with Peklai, the Mexican woman who taught her to shoot, and Nelson, the bedraggled drunk who used to be her master. But, when the time comes to satisfy her own personal vendetta, an unexpected discovery will make her question if the vengeance she desires can deliver the justice she's been seeking.
Steeped in the ethos of a classic Western, Godspeed casts light on an often-ignored chapter in the post-slavery history of the U.S., while taking the audience on an epic, escapist theatrical experience.
---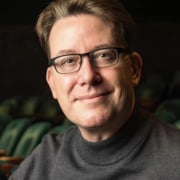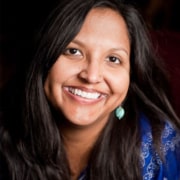 Cowboys and East Indians by Nina McConigley and Matthew Spangler | Reading | DCPA Commission
Adapted from Nina McConigley's award-winning collection of short stories, Cowboys and East Indians follows the Sen family as they grapple with expectations and culture collisions moving from India to Wyoming.
For Lakshmi "Lucky" Sen, knowing what to do – or even herself – seems impossible. Her dad calls her a prairie dog, hesitant and scared on the side of the road, but what else could she be when she's constantly pulled in different directions? Now as an adult, Lucky realizes she should have paid more attention to what her mom was trying to teach her, instead of obsessing over her idol, Dorothy Hamill. Desperate to fulfill her mom's wish, a forgotten family secret resurfaces, and Lucky realizes there might be a lot more about her mom and being a "good Indian daughter" that she doesn't know.
A rare exploration of rural immigrant experiences in the American West, Cowboys and East Indians examines the question of how one understands their identity when they don't see a reflection of it in their community.
---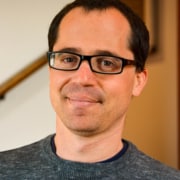 One-Shot by Andrew Rosendorf | Reading
It's 1999. Ellen has already come out on her TV show. Jack's about to do the same on Dawson's Creek. And David and Martín — two film buffs and best friends — are waiting to hear about a film scholarship to NYU that could change the trajectory of their lives.
For the young employees, the small-town video store has become more than a workplace – it's a sanctuary. It's the only place where they can escape into their favorite films, dream about the future, and actually be themselves. But, when dangers looming outside the store threaten their safety, David and Martín realize just how fragile their world is.
In a nostalgia-infused love letter to cinema, One-Shot explores privilege,  identity, fragility, and asks who gets the space to tell what stories.
---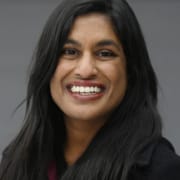 Ghost Variations by Vauhini Vara| Reading
Vauhini is a writer. She's used to being able to describe human experiences in ways that help readers make sense of their world. This is what she does. But she can't write about her sister's death – not in a way that captures what she's really feeling anyway.
Sparked by a bit of guilty curiosity, she begins what feels like an illicit experiment with an artificial intelligence program to see what – if anything – she and the algorithm can learn about the very human experience of grief. Part false memory, part uncanny truth, what follows is a series of vignettes that feel at once poetic, bizarrely comical, and vulnerable, all held together by lots of rewrites and a quest for healing.
Adapted from Vauhini Vara's acclaimed essay Ghosts (The Believer, This American Life, and Best American Essays of 2022), Ghost Variations is a wholly unique, theatrical meditation on how we grieve in a technological world.
---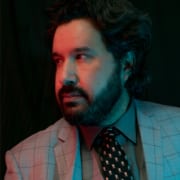 Cebollas by Leonard Madrid
Directed by Jerry Ruiz
World Premiere | Reading at the 2022 Colorado New Play Summit
Three sisters, one dead body, and a 10-hour road trip…
Three Latinas are forced to take an unexpected road trip from Albuquerque to Denver. Making their way north on I-25, they don't travel for business or for pleasure. They just need to transport a dead body across state lines. But, then again, what are sisters for?
Speeding past the familiar locales of Bernalillo, Santa Fe, Huerfano, Colorado Springs, and Castle Rock, they reflect on shared family history and muse about the lives their daughters might live. On this seemingly endless stretch of highway, their bickering, laughter, singing, and discoveries will fundamentally change – and strengthen – their relationship.
---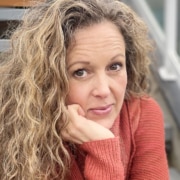 Rubicon by Kirsten Potter
Directed by Chris Coleman
World Premiere | Reading at the 2022 Colorado New Play Summit
Based on a true story, Rubicon tracks the career of one of history's most effective spies.
Starting in the years leading up to World War II, the plot follows Elizabeth "Betty" Pack as she transitions from society wife and mother to steely, seductive agent for British and American Intelligence. As missions take her from Madrid to Warsaw to Washington, Betty uses her charm, beauty, and intellect as tools of espionage, leveraging her sexuality to influence global affairs.
Overflowing with intrigue and wit, Rubicon is an engaging portrait of an unsung heroine and the sacrifices she makes to change the course of the war. It addresses the stigma attached to choosing professional determination and personal agency over traditional gender expectations. It's a work that's suspenseful, alluring, and surprising all at once.
---
The 18th Annual Colorado New Play Summit
February 24-25, 2024
À La Carte packages, all-inclusive weekend packages including 4 play readings, 2 world premieres, plus meals, and special events are on pre-sale to DCPA Subscribers beginning November 30 and on public sale December 8.
Details and packages available at denvercenter.org.
https://www.denvercenter.org/wp-content/uploads/2022/03/CNPS-header.jpeg
650
1600
DCPA Press
DCPA Press
2023-11-14 12:00:53
2023-11-14 14:54:33
Playwrights Announced for 18th Annual Colorado New Play Summit