'Roald Dahl's Charlie and the Chocolate Factory': You've got to believe it to see it
The touring stage version of the beloved classic 'is nostalgia told in a contemporary way'
The mantra of the new touring Broadway musical Roald Dahl's Charlie and the Chocolate Factory is not, intentionally, "It Must Be Seen to Be Believed."
It's rather, "It Must Be Believed to Be Seen," said Assistant Director Matt Lenz, who calls the Denver-bound stage adaptation a celebration of "pure imagination" – at once a nod to both the beloved song from the original film and the new stage musical's Act I-ender:
"Beyond this door, surprise is in store.
But it must be believed to be seen."
Roald Dahl's classically dark 1964 source book and the iconic 1971 Gene Wilder film that followed gleefully terrified a generation of British and American schoolchildren (and secretly delighted their parents) because it was a cautionary tale that dared to show bad things happening to bad children.
What impressionable kid could ever forget seeing gluttonous Augustus Gloop getting sucked up to the Fudge Room? Greedy Violet blowing up into a large blueberry? The TV-obsessed Mike Teavee (get it?) getting shrunk down to just a few inches tall?
"That's why my parents loved it," Lenz said. "It was the morality of it. We all know Roald Dahl was a controversial figure but for all of his flaws, he made some powerful points about the ways we teach our kids."
The first stage adaptation of Roald Dahl's Charlie and the Chocolate Factory opened in 2013 in London's West End, where it played for nearly four years. When it was inevitably marked for Broadway and Director Sam Mendes was unavailable to supervise the transfer, the creative team turned to the legendary Jack O'Brien and Lenz (his longtime assistant) to join London composers Marc Shaiman and Scott Wittman, a move that reunited the core creative team from Hairspray.
"That was an opportunity for us to take a fresh look," Lenz said. What they found out, it turns out, is that turning popular movies into musicals is tricky. "Everybody and their sister has been grappling with how to do that well for decades – to greater and lesser successes," Lenz said.
Roald Dahl's Charlie and the Chocolate Factory was a bit of both. The London reviews had been mixed, but the show was certainly a long-running commercial success. Some, it seemed, simply wanted the 1971 film transported literally to the stage. Others wanted a more three-dimensional musical-theatrical experience that stood alone. It was impossible to satisfy everyone.
"When a film is universally loved for five decades," Lenz said, "your overwhelming task is meeting people's expectations – and expectations can vary widely from person to person. Our question for Broadway was: 'How do we deliver peoples' favorite moments from the movie, while also making it our own?' "
The London production was a visual spectacle that took the audience from spectacular room to spectacular room in the chocolate factory. But O'Brien thought that violated the spirit of the source story, Lenz said: It left little to the imagination.
Check out all our photos from Roald Dahl's Charlie and the Chocolate Factory in Denver
"So the driving conceptual guide for Broadway became 'pure imagination,' " Lenz said. "The set was no longer fully representational of every single room in the factory. We tried to create an environment where the five Golden Ticket winners had to use their own imaginations."
Lenz said O'Brien approached the show with great joy, humor and kindness. But the most brilliant creative decision he made for Broadway, he contends, was to have young adult actors play all of the children's roles – except for sweet Charlie, who proves in the end to be Wonka's soulmate. (Charlie is played by three rotating 10- to 12-year-olds.)
"Charlie is a truly kind boy whose imagination remains intact. And because he is actually played by a kid, you automatically feel for him more," Lenz said.
The score retains the two major fan favorites from the film: "The Candy Man" and "Pure Imagination," both originally composed by Leslie Bricusse and Anthony Newley. But O'Brien asked Shaiman and Wittman to turn "Candy Man" into a more flourishing musical theatre opening number. They also contributed several original songs.
Often once a show closes on Broadway, the production heartland audiences sometimes see are necessarily diminished to accommodate the vagaries of various road houses. But the announcement of Roald Dahl's Charlie and the Chocolate Factory's first national tour last year presented yet another opportunity for the creative team to revisit what worked (and what didn't) – and they happily took it, Lenz said.
"We know we didn't get it totally right on Broadway," Lenz said. "But with nine months between Broadway and the tour starting, we were able to have some perspective and make some really good changes," Lenz said. The factory set, with its three walls and a ceiling, was jettisoned in favor of what Lenz calls "complete video surround – which gives you infinitely more possibilities," he said.
After wrapping and unwrapping this particular candy bar so many times along the way, Lenz said, the Roald Dahl's Charlie and the Chocolate Factory Denver audiences will see has something for everyone. "It's nostalgia told in a contemporary way," he said. "You'll see it coming, but it will still surprise you.
"And as crazy and eccentric as this piece is, I think it throbs with humanity and heart and truth."
John Moore was named one of the 12 most influential theater critics in the U.S. by American Theatre Magazine in 2011. He has since taken a groundbreaking position as the Denver Center's Senior Arts Journalist.
Roald Dahl's Charlie and the Chocolate Factory in Denver: Ticket information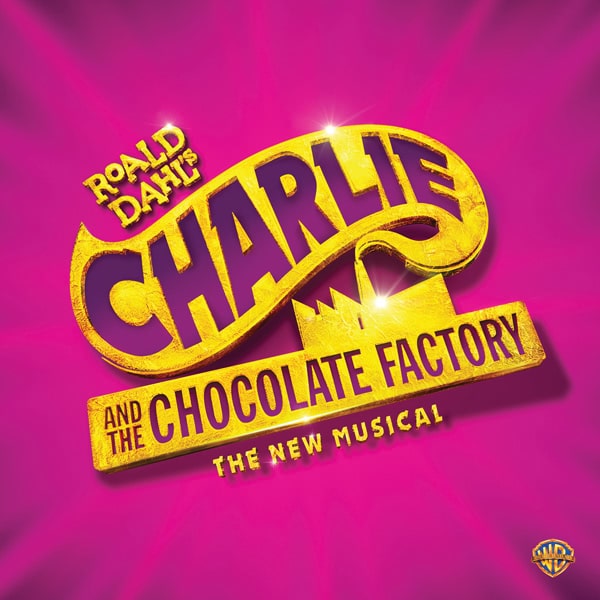 Roald Dahl's Charlie and the Chocolate Factory tells the story of Willy Wonka, world-famous inventor of the Everlasting Gobstopper, who has announced that his marvelous and mysterious factory is opening its gates to a lucky few. Young Charlie Bucket and four other Golden Ticket winners will embark on a life-changing journey through Wonka's world of pure imagination. Get ready for Oompa-Loompas, inventions, the great glass elevator and more, more, more. The score features songs from the original film, including "Pure Imagination," "The Candy Man," and "I've Got a Golden Ticket," alongside new songs from the writers of Hairspray.
Writers: Book by David Greig; Music by Marc Shaiman; Lyrics by Scott Wittman and Marc Shaiman; Based on the novel by Roald Dahl; Songs from the motion picture by Leslie Bricusse and Anthony Newley
Director: Jack O'Brien
Dates: Through July 28
Where: Buell Theatre
Accessibility: ASL-interpreted, Audio Described and Open Captioned performance at 2 p.m. on July 21
Age recommendation: 6 and up
Tickets: Available by calling 303-893-4100, in person in the Helen Bonfils Theatre Complex at 14th and Curtis streets or, online by clicking here:

Roald Dahl's Charlie and the Chocolate Factory in Denver: Photo gallery
Click on any photo to see a larger version.
Note: Please be advised that the Denver Center for the Performing Arts – denvercenter.org – is the ONLY authorized ticket provider for Charlie and the Chocolate Factory in Denver. As with all productions produced or presented by the DCPA, ticket buyers who purchase tickets from a ticket broker or any third party run the risk of overpaying or purchasing illegitimate tickets. Patrons should be aware that the DCPA is unable to reprint or replace lost or stolen tickets and is unable to contact patrons with information regarding time changes or other pertinent updates regarding the performance. Patrons found in violation of the DCPA Ticket Purchase and Sale Terms and Policies may have all of their tickets canceled.
Video playlist: Check out our ever-expanding playlist of videos chronicling the Denver visit of 'Roald Dahl's Charlie and the Chocolate Factory.'
https://www.denvercenter.org/wp-content/uploads/2018/06/6-_Ryan-Foust-in-ROALD-DAHLS-CHARLIE-AND-THE-CHOCOLATE-FACTORY-Photos-by-Joan-Marcus-2017.jpg
1324
2000
John Moore
John Moore
2019-07-11 09:38:49
2019-07-11 09:38:49
'Roald Dahl's Charlie and the Chocolate Factory': You've got to believe it to see it