Student Matinee Success at DCPA
Growing up in rural Arkansas in the 1970s, there were very few opportunities to experience culture…let alone theatre. I still remember the first time I saw a live performance. My church group drove two hours to see The Nutcracker in Tulsa, Oklahoma. It left an impression that ultimately led to a 30-year career in the arts.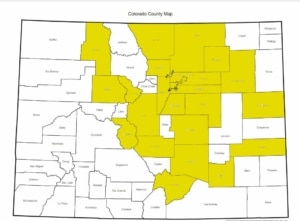 As Director of Content and Communications, it gives me great joy to shine a light on the Denver Center for the Performing Arts' Student Matinee program.
This season, schoolteachers and administrators from 25 counties across the state attended a reduced-price Student Matinee.
Schools could choose from one of 10 productions, including the Broadway engagements of Rudolph The Red-Nosed Reindeer and To Kill a Mockingbird as well as all eight locally produced plays by the DCPA Theatre Company.
In total, the DCPA offered 74 Student Matinee performances to more than 21,000 students, of which more than 50% attended on a full or partial scholarship. Among the participants, 76 (or 30%) are classified as "Title 1 Schools," which receive federal assistance to boost academic achievement in low-income areas.
While plans for the next school year have not been announced, limited tickets remain to
The Color Purple on April 12, 19 and 26, 2023.
Most Student Matinees are appropriate for Middle and High School students and all feature a post-show discussion with the actors and creative team plus a professionally prepared study guide that helps align in-class discussions with the state's STEM curriculum.
Whether you are in the neighborhood or several counties away, the DCPA has a plethora of opportunities for students and schools. Contact myoung@dcpa.org to be notified when next season's schedule is announced or visit www.denvercenter.org/studentmatinees.
https://www.denvercenter.org/wp-content/uploads/2023/02/IMG_1939.jpg
3648
5472
Suzanne Yoe
Suzanne Yoe
2023-02-14 13:46:50
2023-02-15 13:48:30
Student Matinee Success at DCPA