We are excited to present a series of open-air, outdoor cabaret concerts under the glass at the Denver Performing Arts Complex. Each concert will feature a unique blend of music and entertainment for you to enjoy in a safe, socially-distanced manner. There will be a bar and limited grab-and-go snacks available for purchase and pick up within the lobby of Boettcher Concert Hall.
Tickets are sold by table with the option of 2, 3 or 4 seats per table. Each table can accommodate members of one party and may only be sold once, so please purchase for everybody sitting at your table in one transaction. Tables will be seated on a first-come, first-served basis. A limited number of individual tickets will also be available.
Broadway – Yesterday and Today – Starring Marco Robinson and Adriane Leigh Robinson with members of the Colorado Symphony
May 15 and 16 at 6pm
Join married couple Marco Robinson and Adriane Leigh Robinson as they explore Broadway throughout the ages.  Accompanied by David Nehls and a string quartet from the Colorado Symphony.  This concert is presented in partnership with the Colorado Symphony.
An Evening of Jazz with Sheryl McCallum
June 5 at 3pm and 6:30pm
Powerhouse Sheryl McCallum has been seen on stages across the state and country. A Denver native, Sheryl has performed everywhere from Disney's The Lion King on Broadway to Xanadu (DCPA Cabaret), Oklahoma! (DCPA Theatre Company) and The Wild Party (DCPA Off-Center). Join Sheryl for an intimate evening of jazz standards accompanied by a four-piece band.
Adriane Leigh Robinson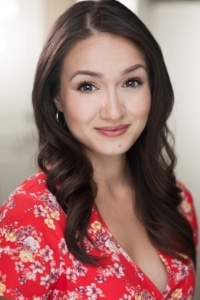 Adriane began her career as a performer at 16, living overseas in Aviano Italy, studying opera, and performing with various Airforce troupes. Since graduating from The University of Northern Colorado, Adriane has appeared on the stages of The Denver Center, Arvada Center, The Aurora Fox, Curious Theatre, Little Theatre of the Rockies, and Miner's Alley Playhouse.
Marco Robinson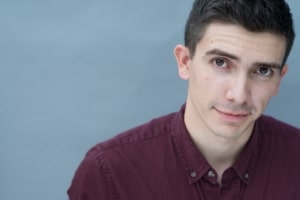 Marco is a Denver actor and photographer who grew up in Colorado Springs and graduated from the University of Northern Colorado in 2016. Some Denver credits include Sonny in Xanadu, JC in This is Modern Art, Eddie in The Wild Party (DCPA), King of Navarre in Love's Labour's Lost, Christian de Neuvillette in Cyrano de Bergerac, Duke Orsino in Twelfth Night, and Tybalt in Romeo and Juliet (Colorado Shakespeare Festival). Marco is delighted to be sharing the stage again with the love of his life, Adriane, and honored to be included in providing entertainment through DCPA for the first time in over a year.
Sheryl McCallum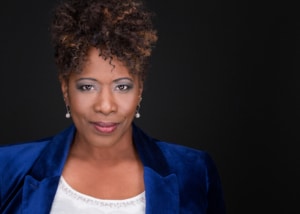 Sheryl has performed from NYC to Cali and points in between. A Denver native, Sheryl was on Broadway in Disney's The Lion King and several City Center Encores! in NYC. Regional roles include: Lady Thiang in The King And I and Woman #1 in The World Goes 'Round. European Tour: Featured singer in Blackbirds of Broadway. Her co-starring television appearances include "Golden Boy" and two "Law and Order" episodes.
In Denver, she was last seen as Wendy in Peter Pan On Her 70th Birthday at The Aurora Fox Theatre. Well…the show had its first preview before closing due to Covid 19. Prior to that she was at Cherry Creek Theater singing in My Way. Other local roles include: Mrs. Banks in Barefoot in the Park and Sugar in Tiny Beautiful Things (Lake Dillon Theatre Company); Angela Wadley in Fairfield (Miners Alley Playhouse); Melpomene in Xanadu (DCPA Cabaret); Aunt Eller in Oklahoma! (DCPA Theatre Company); Mother in Passing Strange (Aurora Fox Theatre); Delores in Wild Party (DCPA Off-Center); Ruby Baxter in I'll Be Home For Christmas; Elegua in Marcus: Or The Secret Of Sweet (Curious Theatre), and Ruby Baxter in I'll Be Home For Christmas and Soul Singer in Jesus Christ Superstar (Arvada Center). Sheryl is the creator and host of the MONDAY! MONDAY! MONDAY! Cabaret at The Source Theatre.
David Nehls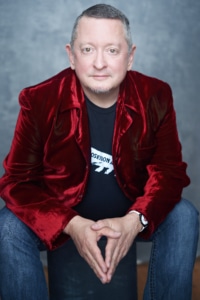 MUSIC DIRECTOR
As a composer/lyricist, David has supplied music and lyrics for the following: The Great American Trailer Park Musical (Dodger Stages/2007, national tour/2004, NYMF Festival/2008, Edinburgh Festival/produced regionally), Broadway Bares 19 & 20 (opening numbers for both years) as well as the 2016 opening number for Broadway Bares Fire Island, I'll Be Home For Christmas (world premiere 2016 at the Arvada Center for the Arts and Humanities), The Watercoolers (2002 Off Broadway Production/2007, national tour/Continuing Industrials), Breach (Evolution Theatre Company), A Midnight Clear, Panto Sleeping Beauty (both 2009 and a special 2020 edition online), Panto Mother Goose (all at Stages Repertory Theatre), It's A Wonderful Life (1993 national tour/produced regionally), Killer Wigs From Outer Space (2017 NYMF, benefit concert for Denver Actors Fund 2018, workshop production 2016 CU Boulder and Short Animation Project, GenCon Selection/2013, Terror Film Festival, Philadelphia/2013), The Great American Trailer Park Christmas Musical (Premiere at Stages Rep, Houston, produced regionally) and the new musical Mommie Dearest,  which he has collaborated with Christina Crawford. His current project is The Wind based on the 1928 silent film starring Lillian Gish workshopped at the Arvada Center for the Arts and Humanities. After that is a new musical entitled How The Nurse Feels with the Musical Theatre Academy in Palm Springs. Look for the release of his new song "We Are Here".
As a Musical Director, David has conducted and MD'd 50 productions at the Arvada Center for the Arts and Humanities in Colorado, winning nine Henry Awards, four for Musical Direction (2008/2009/2013/2014) and five for Best Musical Production of the year (2007/2008/2009/2011/2013). He has also worked regionally as MD at such theaters as Denver Center, The Riverside Theatre, The Aurora Fox Theatre, AMT of San Jose, Theatre Aspen, ICA Boston, Theatreworks Hartford, Carousel Dinner Theatre-Akron, OH. He has also acted as Musical Director/Composer/Arranger/ Musical Supervisor for Carols For A Cure, a holiday CD benefitting Broadway Cares/Equity Fights AIDS for the years 1998-2005.
An actor for 16 years, David has appeared in the national tours of Me And My Girl (Sir Jasper Tring), Ziegfeld, A Night At The Follies (Eddie Cantor), City Of Angels (Sonny, The Gangster) and Little Shop of Horrors (Seymour). From 1996 to 2000 he toured with the European tour of The Rocky Horror Show originating the role of Riff Raff. Regionally, David has been seen as Cosme McMoon in Souvenir, Tom Sawyer in Big River, Herod in Jesus Christ Superstar, George M. Cohan in George M! and The Top Banana in Little Rhody's Big Burlesque opposite Gennifer Flowers.
David was Vice President of the Historic Elitch Gardens Theatre Foundation (2014-16) to restore the 125-year-old Elitch Theatre in Denver, CO. He has served as Co-Chairman of the Elitch Theatre New Works Festival 2015-16. David is also a member of BMI and is represented by RwB Management. Visit DNehlsmusic.com for more information and fun videos of past productions and projects.
The DCPA continues to implement health and safety procedures in accordance with city and state COVID-19 re-opening guidelines and recommendations from the CDC to help protect visitors, volunteers and staff.