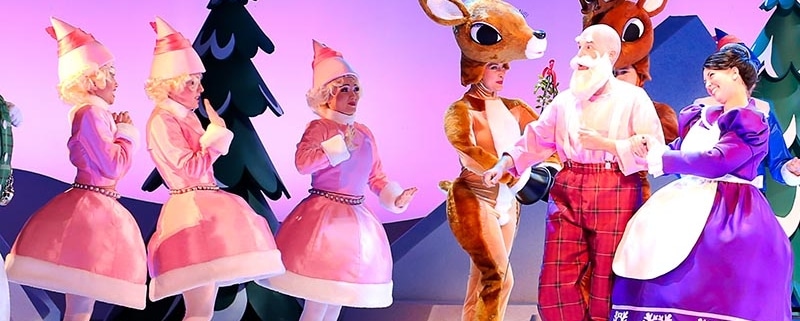 10 Fun Facts about Rudolph the Red-Nosed Reindeer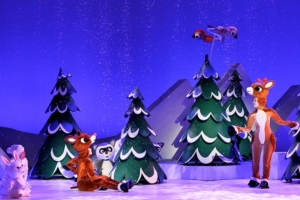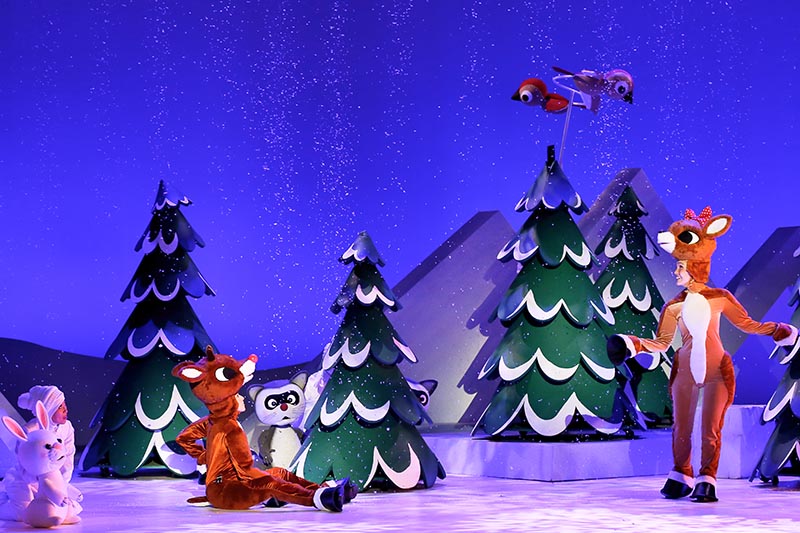 1. While there are many reindeer in the North Pole, there is only 1 red-nosed reindeer, Rudolph.
2. Sam the Snowman's pocket watch never changes time throughout the show. It always reads 2 o'clock.
3. Yukon Cornelius discovers the peppermint mine on his third prospecting attempt.
4. All of the human characters in Rudolph the Red-Nosed Reindeer have 4 fingers. It seems 4 was the magic number.
5. Yukon Cornelius's sled is pulled by a Poodle, a Cocker Spaniel, a Saint Bernard, a Dachshund and a Collie.
6. In 2008, Rudolph the Red-Nosed Reindeer was restored for Blu-ray. Enhancements were made to both the audio and picture, including the removal of scratches and artifacting.
7. Rudolph the Red-Nosed Reindeer features 7 original songs that were written for the special.
8. The Santa puppet stood 8 inches tall.
9. Santa's sleigh is pulled by 7 reindeer at the end of the special. According to the song, there are usually 9 reindeer: Dasher, Dancer, Prancer, Vixen, Comet, Cupid, Donner, Blitzen, Rudolph.
10. In 2006, the original Rudolph and Santa figures were featured in an episode of Antiques Roadshow. Pre-renovation, they were valued at $8,000-$10,000.
DETAILS
Rudolph the Red-Nosed Reindeer: The Musical
Dec 16-18 • Buell Theatre
Tickets
https://www.denvercenter.org/wp-content/uploads/2020/03/Santa_Mrs-Claus_and_Elves.jpg
533
800
DCPA Press
DCPA Press
2022-11-10 08:00:02
2022-11-10 09:17:30
10 Fun Facts about Rudolph the Red-Nosed Reindeer