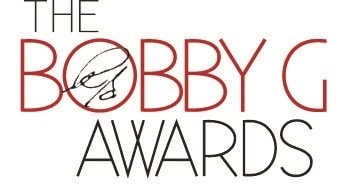 Behind the Scenes: Outstanding Chorus Nominees – Bobby G Awards 2022
It's the classic coming-of-age movie scene: parts in the school musical are announced, and all the actors happy with their roles are those cast in leading positions, whose voices lead the biggest numbers. If all you've seen are these movies, you're probably under the impression that being a part of the ensemble, who supports the lead actors, is a dreary, unfortunate substitution for a more desired role. But for those who work on school musicals, that couldn't be further from the truth.
"A lot of people think the leads, because they're the focal points of the story, are doing a lot of the work," Cherry Creek High School theatre director Alex Burkart said. "But in all reality, it's the ensemble that's driving the whole piece forward."
Burkart, who directs all Cherry Creek theatre productions, said the ensemble is not to be overlooked in a school production. In fact, it's the opposite.
"I look at all of my shows as ensemble shows, even if I pick a show like Mary Poppins, which I did a while ago, which has, obviously, a star vehicle of Mary Poppins herself – I did not see that show as a star vehicle show. I saw it as an ensemble show," Burkart said. "And no matter what I pick in the future, or even looking back at MAMMA MIA!, I will always approach it as an ensemble route rather than it being a star-driven performance."
Cherry Creek's ensemble for its spring musical, MAMMA MIA!, is one of five ensembles nominated for the Outstanding Chorus award this year at the Denver Center for the Performing Arts' (DCPA) Bobby G Awards. At Cherry Creek and each of the other four schools – Arvada West High School, Chaparral High School, Palmer Ridge High School, and Regis Jesuit High School – the process of putting together the ensemble performance is just as rigorous as the lead performances, if not more so.
It begins with an audition. At Cherry Creek, Burkart asked all 80 of his prospective actors to perform a monologue and a song, to get a feel for both acting and musical talent. Then, they do a dance call, where they learn and work through choreography. The process is similar at other schools.
"All students trying out can try out for a specific role or chorus and specify if they will take any role offered to them," Arvada West senior Jaedyn Fritzler said. "You sign up for an audition date and time, then show up. You slate and perform your monologue then sing on the lit up stage while our directors sit out in the dark house."
At all schools nominated, the dance part of the audition is done in groups. Students learn choreography, then perform next to their peers.
"Everyone was called up in order to perform and then the second day we had our dance and acting auditions," Regis Jesuit sophomore Riley Shell said. "We were taught a dance and observed as a group while we performed it."
Burkart chose around 48 students to be a part of MAMMA MIA!, the vast majority of whom were in either the singing or dancing ensemble. Once these actors were selected, the rehearsal process began. Burkart works with choir director Sarah Harrison on the vocal performances and with his wife, Emily Fisher-Burkart, on the dance routines. The goal through this stage is to work on developing a cohesive ensemble.
"Once we move it into the rehearsal space, which is the lobby [of the theatre], we really look at who each of these ensemble members are individually, and how they fit into this particular world," Burkart said. "Only once we can get that defined, will they start to actually function as something that can elevate the show."
Burkart says he loves when ensemble members begin to create their own characters within the numbers. Chaparral senior Skyler O'Kelley mentioned that the rehearsal process gives the opportunity for students to do just that.
"Once the pieces are falling into place, that's where the actors start to play around a little more with characters and the story starts to come alive," O'Kelley said. "This is where the actor freedom comes into play and we see the reality of the show forming."
The rehearsal process, which lasts for several weeks before even reaching the stage, is not just important for creating a better performance, but also for team building. As actors rehearse together daily, bonds begin to form. And for many students, this is very meaningful.
"There are so many rewarding parts of the rehearsal process, but my favorite part is the creation of such a strong ensemble and all the bonds that come with it," Chaparral junior Brandon Oster-Wickstrom said. "Being in a cast of 40+ students of various grade levels, backgrounds, and experience is terrifying because you never know how each person will work together. Yet, without fail, our program always finds a way to make sure that everyone feels included."
School productions provide a safe space for many students who share a passion for musical theatre to become better at their craft while surrounded by like-minded actors.
"I really love dancing and acting and for me to discover that I could do both was amazing for me and I find whenever I do a musical, I grow stronger bonds with the actors," Palmer Ridge freshman Cydney Moore said. "Being able to sing songs and have those weird 'theatre kid' moments was the highlight of it all."
Fritzler said something similar, and explained that the ensemble is an important place for young actors to find their acting voice.
"With this production especially, I had a really easy time making big character choices," Fritzler said. "The chorus is the easiest place to do that, there are basically no rules. No script to follow or lines to analyze."
Burkart says that one big reason the ensemble is so vital to a school production is that it gives as many students as possible the opportunity to participate, rather than just limiting the production to a small core cast. But ensembles only work well if students feel their role in it is important, which is why Burkart works to make sure everyone understands the importance of the ensemble.
"If any student sees that somebody else is a star, and immediately they start to think that they're nothing…that's not the case at all," Burkart said. "Whereas if we're all storytellers, and we all have important parts, and we all support the overall story, then we get a really good product and we get positivity, and a lot of ownership with the work."
https://www.denvercenter.org/wp-content/uploads/2018/06/Bobby-G.jpg
188
350
Carly Philpott
Carly Philpott
2022-05-25 09:19:11
2022-05-25 12:39:10
Behind the Scenes: Outstanding Chorus Nominees – Bobby G Awards 2022