Feb 24 – 25, 2023
COLORADO NEW PLAY SUMMIT
Our stories start with you…
Watching a play spring to life on stage might make you believe in magic. But before a story can sweep you off into another world, it takes a whole lot of humanity to make it possible. After coaxing an idea into a script, playwrights can rely on the eyes of dramaturgs, directors and other writers to guide and edit. But nothing compares to presenting a piece to a live audience, where the real-time reactions of theatre lovers elevate words into something more.
At the Colorado New Play Summit, it's your time to shine as you meet some of theatre's most ambitious writers while helping them fine-tune their newest works. Listen to play readings by fabulous actors, give your feedback on where you think the story should go, and enjoy two fully produced Theatre Company productions: the world premiere of Laughs in Spanish and the 2020 Colorado New Play Summit audience favorite, Hotter Than Egypt.
The inspiration doesn't stop with the plays. Talk with the featured playwrights, directors, actors and other creatives over tasty meals and at special events like the Summit Wrap Party. It's your chance to meet the brightest minds in the craft and play an integral part in the future of Colorado theatre.
Watch spotlights from the 2022 Summit
American Fast by Kareem Fahmy
Khady Salama, a 21-year-old college basketball sensation, is set to compete in March Madness, which this year falls during Ramadan. Her religious mother expects her to fast — even on game days. As the tournament unfolds, Khady becomes a role model for young Muslim women everywhere, except she's lying about fasting. Winning at all costs will force Khady to grapple with her faith and confront some uncomfortable truths about who she's meant to be. Packed with all the intensity and emotion of a Final Four matchup, American Fast examines the pressures of life in the public eye as a hyphenated American.
Kareem Fahmy (he/him/his) is a Canadian-born playwright and director of Egyptian descent. His plays, which include A Distinct Society, Dodi & Diana, Pareidolia, The In-Between, and an adaptation of the acclaimed novel The Yacoubian Building, have been developed at Atlantic Theater Company, TheatreWorks Silicon Valley, Northlight Theatre, The Magic, Capital Repertory Theatre, New York Stage & Film, and more. Current commissions: Artist Repertory Theatre, Ensemble Studio Theatre, Colt Coeur. Former Sundance Theatre Lab Fellow, Yaddo Literature Fellow, Phil Killian Directing Fellow (OSF), and TCG Rising Leader of Color. Co-founder/Chair of the Middle Eastern American Writers Lab. MFA (Theatre Directing), Columbia. www.kareemfahmy.com
Cebollas By Leonard Madrid
A bizarre turn of events forces three sisters to take an unexpected road trip from Albuquerque to Denver. Along the way, they bicker, laugh, sing and discover hidden truths about one another that fundamentally change — and strengthen — their relationship. Latina culture and the immutable bond of sisterhood take center stage in this absurdist comedy.
Leonard Madrid (he/him/his) is a New Mexican theatre artist. He has been the recipient of the Kennedy Center's Latinx Playwriting Award three times. He participated in the Ignition Festival at Victory Gardens Theatre, the Ground Floor at Berkeley Rep, and the Festival Internacional de Teatro Universitario in Mexico City. He currently works as an actor, designer, director, improviser and educator in Albuquerque.
Rubicon by Kirsten Potter
Based on a true story, Rubicon tracks the early career of one of history's most effective spies. Set in the years leading up to World War II, the story follows Elizabeth "Betty" Thorpe as she transitions from a Society wife and mother to a steely, seductive agent for British and American intelligence. Filled to the brim with intrigue and wit, the work is an engaging portrait of an unsung heroine and the sacrifices she makes to change the course of the war.
Kirsten Potter (she/her) is an award-winning actress, playwright, narrator and voice over artist. As an actor, she has developed and premiered work with the Mark Taper Forum, South Coast Repertory, Arena Stage, Seattle Repertory, ACT and Milwaukee Rep. She has been recognized by the National Foundation for Advancement in the Arts, the American Academy of Achievement, and has received LADCC, Garland, Gregory, Audie and Earphones Awards. As a performer and playwright, Kirsten's focus is on finding the comedy in crisis, the humanity beneath the humor. Characters are never so interesting as when they are thwarting our expectations.
Tilly has come home to take Ora fishing. Drifting in a boat on a mountain lake, the women laugh and argue their way across currents of time and memory that carry them backward and forward as they push against theoretical questions of love and try to touch the human truth under everything.
Kimber Lee's (she/her) plays include the water palace (2021 Susan Smith Blackburn Special Commendation), to the yellow house (La Jolla Playhouse), untitled f*ck m*ss s**gon play (2019 O'Neill National Playwrights Conference), tokyo fish story (South Coast Rep, TheatreWorks/SV, Old Globe), brownsville song (b-side for tray) (Humana Festival, LCT3, Long Wharf Theatre), and different words for the same thing directed by Neel Keller (CTG). She has been awarded the Ruby Prize, PoNY Fellowship, 2019 Bruntwood Prize International Award, 2020-2021 Hodder Fellowship, 2020 Helen Merrill Award, 2020 Susan Smith Blackburn Prize Finalist, 2021 Edgerton New Play Award, and 2021 Herb Alpert Award in the Arts. She holds an MFA from the University of Texas as Austin.
In the Upper Room by Beaufield Berry
Meet the Berrys, a multi-generational Black family living under one roof in the 1970s. Their lives orbit around Rose, a strong-willed matriarch whose superstitions and secrets drive her relatives nuts. Fed up, the aunties, in-laws and granddaughters of the household make their own plans to break away so they can finally live in peace. But by standing their ground, they may lose what has held them together all along.
Loyalty, spirituality and colorism are all at play in this dramatic dark comedy, based on the real family history of playwright and novelist Beaufield Berry.
Beaufield Berry is a midwest-based playwright, novelist and arts education professional. Her work specifically takes on the drama, history and joy of the Black diaspora and often includes magical surrealism and musical or mixed media components. Beaufield's adventurous work has been performed across the country and in multiple conferences, including the Great Plains Theater Conference, Philadelphia Sparkfest, Manhattan Rep and Colorado New Play Summit. She has served as a guest artist with Inge Fest in Independence, Kansas, on several panels and boards. Beaufield's next work is the regional premiere of Buffalo Women; A Black Cowgirl Musical.
Rattlesnake Kate
Music and Lyrics by Neyla Pekarek
Book by Karen Hartman
Around 100 years ago near Greeley, Colorado, frontierswoman Kate Slaughterback fought tooth, nail and rifle to save her son, killing 140 rattlesnakes in one quick-thinking and courageous battle.
After the infamous showdown, "Rattlesnake Kate" became a global sensation. But her battles were far from over: To find a love that would last. To be treated as an equal. To forge a future for herself and for other women like her.
Discover the inspirational true story that is larger than life and stranger than fiction in this vibrant new musical.
Neyla Pekarek began playing cello at age 9 in her hometown of Aurora, CO. She studied Musical Theatre and earned a degree in Music Education at University of Northern Colorado in Greeley. In 2010, she joined the Denver folk-rock group The Lumineers as a cellist and vocalist, and after 8 years touring and recording with the band, Neyla parted ways, pursuing her own musical endeavors. In January 2019, she released her debut album, Rattlesnake, on S-Curve records, a concept album inspired by the true adventures of Rattlesnake Kate. Neyla is a proud member of Sweet Adelines International and The Barbershop Harmony Society.
Karen Hartman is a recent Guggenheim Fellow. The world premiere of a new musical, Rattlesnake Kate (score by Neyla Pekarek) premieres at Denver Theater Center in 2022. Her Good Faith: Four Chats about Race and the New Haven Fire Department premiered at Yale Repertory Theater in 2019.  three recent works – Roz and Ray (Edgerton New Play Prize), The Book of Joseph, and Project Dawn (NEA Art Works Grant, NNPN Rolling World Premiere) – had ten productions across the country and are published by Samuel French (now Concord). She is developing Project Dawn for Population Media Center as a television series, and another project for 20th Television. Hartman wrote the book for Alice Bliss (music: Jenny Giering, lyrics: Adam Gwon, based on Laura Harrington's novel) which won the 2019 Weston-Ghostlight New Musical Award. Her prose has appeared in the New York Times and the Washington Post. A New Dramatists alumna and former Playwrights Center McKnight Fellow, Princeton Hodder Fellow, and Fulbright Scholar, Hartman holds an MFA from the Yale School of Drama and a BA from Yale University. She served as Senior Artist-in-Residence at University of Washington School of Drama for five years, and lives in Brooklyn with her family.
FREQUENTLY ASKED QUESTIONS
Please feel free to contact us with any other questions not answered here.
What is a reading?
New play readings are how we showcase the essence of a story without production elements like scenery, staging, lights and costumes. Think of it like watching a live radio program being recorded. Our actors stand on stage, scripts handy, and perform the lines with all of the passion of a final production. The audience gets all of the emotion of a fully-produced performance, just stripped down. This allows the playwright, director and audience to focus entirely on the language and story.
Who are the industry attendees?
Every year the Colorado New Play Summit attracts theatre industry leaders and artists from over 20 states. This includes playwrights, directors, actors, dramaturgs, artistic directors, literary managers, casting directors, managers, agents and other representatives from theatre companies throughout the country. View the 2022 industry attendee list
How can I submit a play to be considered for the future?
We accept unproduced original, full-length plays and musicals, which must be submitted by a literary agent. Playwrights residing in Colorado, Wyoming, Montana, Idaho, Arizona, New Mexico or Utah may send plays directly without an agent. We have a special interest in plays written by and for diverse voices, plays written by women playwrights and we are also interested in plays written for young audiences. Adaptations will be considered if you have secured underlying rights. Scripts may be sent by email or mail without prior synopsis or dialogue sample. Plays can be submitted year-round. Plays should be sent digitally to: playsubmissions@dcpa.org. Plays may also be mailed to:
Attn: New Play Development
DCPA Theatre Company
1101 13th St.
Denver, CO 80204-5319
Due to the number of submissions we receive, we will only respond if we are interested in a particular script or playwright.
Do I get to choose a seat?
Readings, meals and events are general admission, so you will get to choose your seat when you arrive. Our theatres are intimate enough that every seat will give you a great view of the action, but if you'd like to find somewhere to sit with a group, we recommend arriving at the reading at least 15 minutes early. The world premieres will have assigned seats; all of the tickets in your order will be seated together.
Will I get physical tickets or is there Will Call?
A La Carte Festival Weekend buyers may opt-in to receive a name badge, but will still receive individual tickets for their events.
For Festival Weekend, those with all-inclusive passes may pick up their badges and world premiere tickets at registration  upon arrival. Please wear your badge to gain entry to all events. Registration will be located inside the Helen Bonfils Theatre Complex. If you are arriving late for Festival Weekend or have any questions during the Summit, please see a box office agent. The main ticket counter is located inside the Helen Bonfils Theatre Complex, and we also have a counter in The Jones Theatre.
A complete schedule for the 2023 Colorado New Play Summit is in development. Please check back for details.
How do I get to the Summit?
All of our events will be located in the Denver Performing Arts Complex in downtown Denver. The intersection of 14th and Curtis streets is a good pick-up and drop-off location for all venues. Most Summit events take place in the Helen Bonfils Theatre Complex.
Using a map app? Our exact address is 1400 Curtis Street, Denver, CO 80204.
Where should I stay for the Summit?
As a Summit attendee, you get exclusive Summit discount rates at nearby partner hotels. Check back here in the months leading up to the Summit for partner rates.
How can I get around Denver?
Avoid the cost and hassle of parking downtown with these options:
CAR TRANSPORTATION:
Ride-sharing Services: Both Lyft and Uber operate in Denver.
Taxis: A taxi stand is available just across 14th Street at The Curtis Hotel. Or, our staff is happy to call a cab from the Helen Bonfils Theatre Complex.
PUBLIC TRANSPORTATION:
Bus: RTD offers more than 15 bus routes that pick up and drop off within one block of the Denver Performing Arts Complex. When planning your route to the Complex, put in "Speer Boulevard and Arapahoe Street" as your cross streets to get the best results. Light Rail: RTD Light Rail lines D, F and H all make stops at 14th & Champa, beneath the Colorado Convention Center. When planning your route to the Complex, put in "Speer Boulevard and Arapahoe Street" as your cross streets to get the best results. Airport Train: If you're traveling to Denver and arrive at Denver International Airport, you can take RTD's A Line Train straight to Union Station in downtown Denver, which is within walking distance of the Arts Complex and many area hotels.
BIKE & SCOOTER TRANSPORTATION:
Summit Successes Keep Coming
Over more than 40 years, our Theatre Company season has produced over 400 plays from scratch, including many that got their start as a reading. By commissioning new plays and presenting the Colorado New Play Summit, we underwrite the important work required of playwrights, invest in the future of the American Theatre and keep our finger on the pulse of contemporary writing.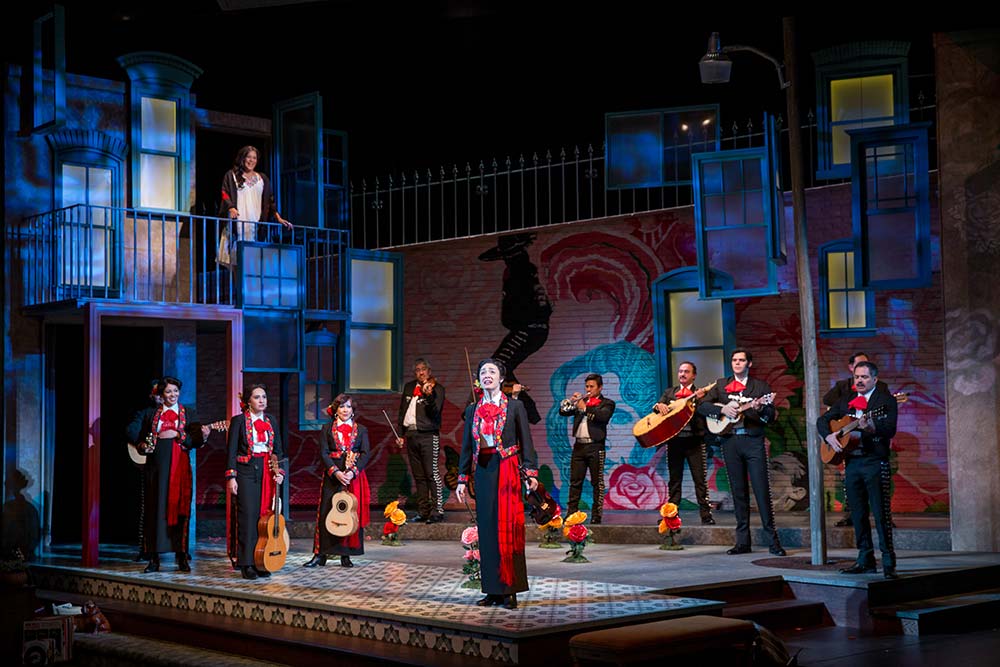 The company of American Mariachi. Photo by Adams VisCom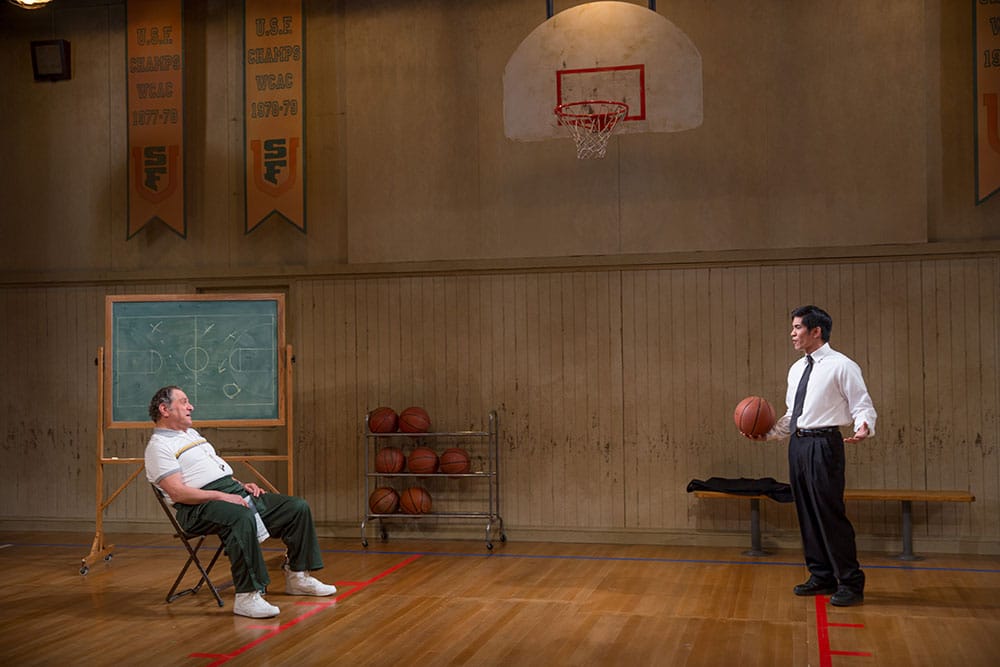 Bob Ari and Linden Tailor in The Great Leap. Photo by Adams VisCom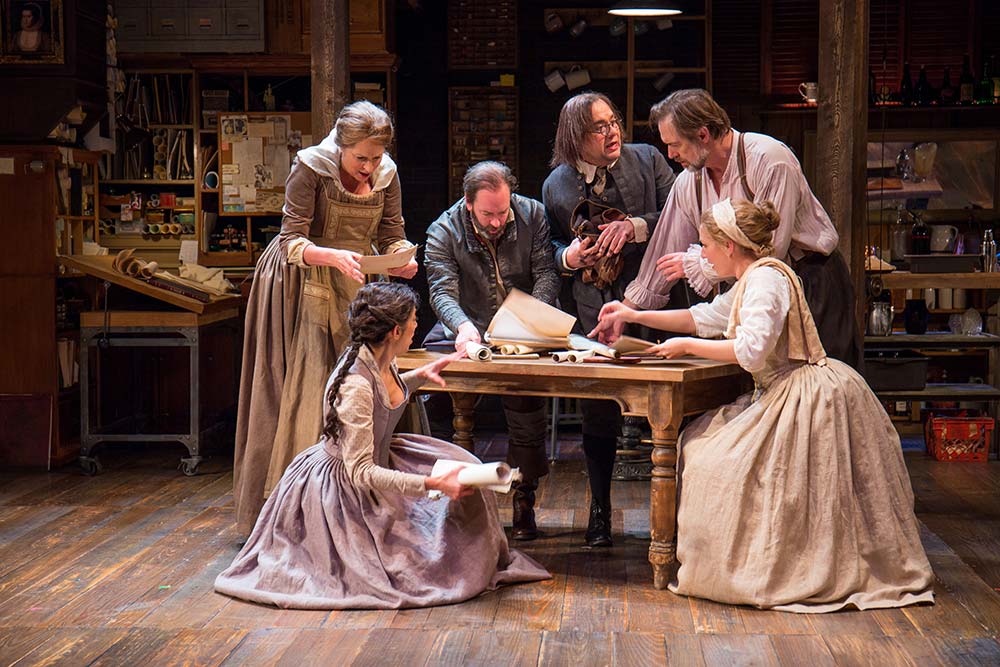 The company of The Book of Will. Photo by Adams VisCom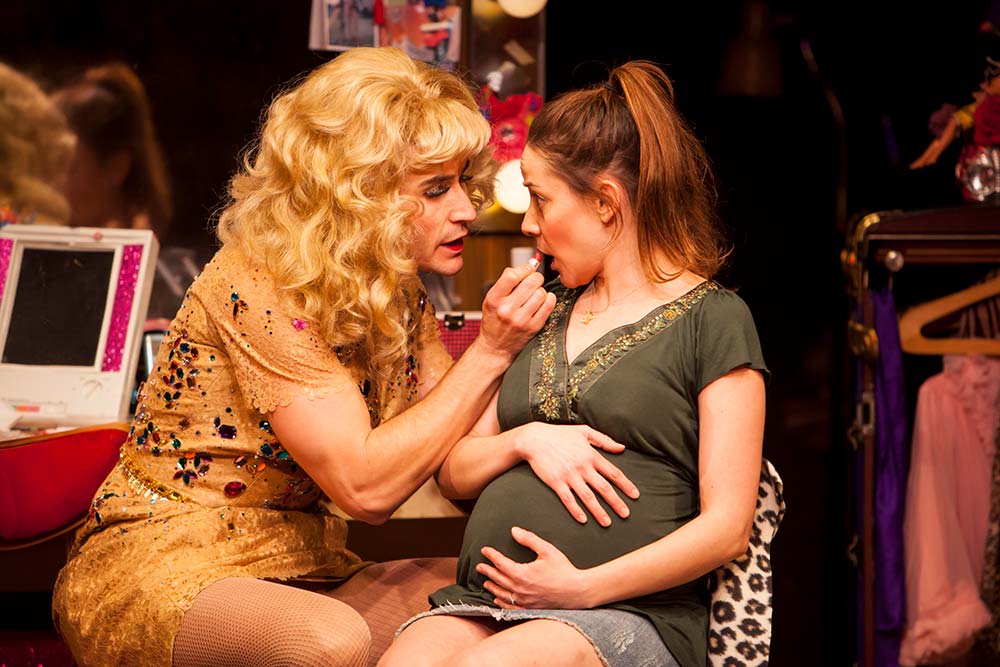 Ben Huber and Jamie Ann Romero in the Denver Center Theatre Company's world premiere production of The Legend of Georgia McBride. Photo by Jennifer M Koskinen
Contact Us
Have a question about the Summit that's not answered here? First-timer and not sure where to start? We're here to help. Let us know what's on your mind and our Summit Producer Grady Soapes will get back to you soon.