PROGRAMMING UPDATE
Theatre is back! Our Broadway and Theatre Company season feature many of our previously-announced productions. Visit our Response Page for a list of shows that we are working to reschedule.
FREQUENTLY ASKED QUESTIONS
Please feel free to contact us with any other questions not answered here.
Summit Successes Keep Coming
Over more than 40 years, our Theatre Company season has produced over 400 plays from scratch, including many that got their start as a reading. By commissioning new plays and presenting the Colorado New Play Summit, we underwrite the important work required of playwrights, invest in the future of the American Theatre and keep our finger on the pulse of contemporary writing.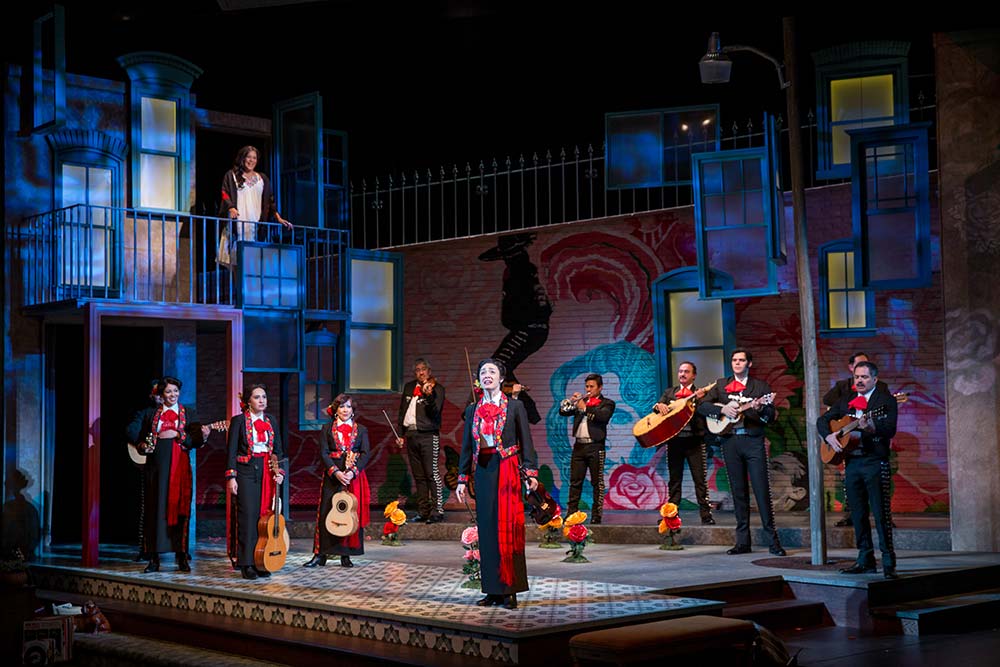 The company of American Mariachi. Photo by Adams VisCom
José Cruz González's American Mariachi has been subsequently produced by The Old Globe (San Diego), Arizona Theatre Company, and South Coast Rep (Orange County), with an upcoming production at The Goodman Theatre (Chicago).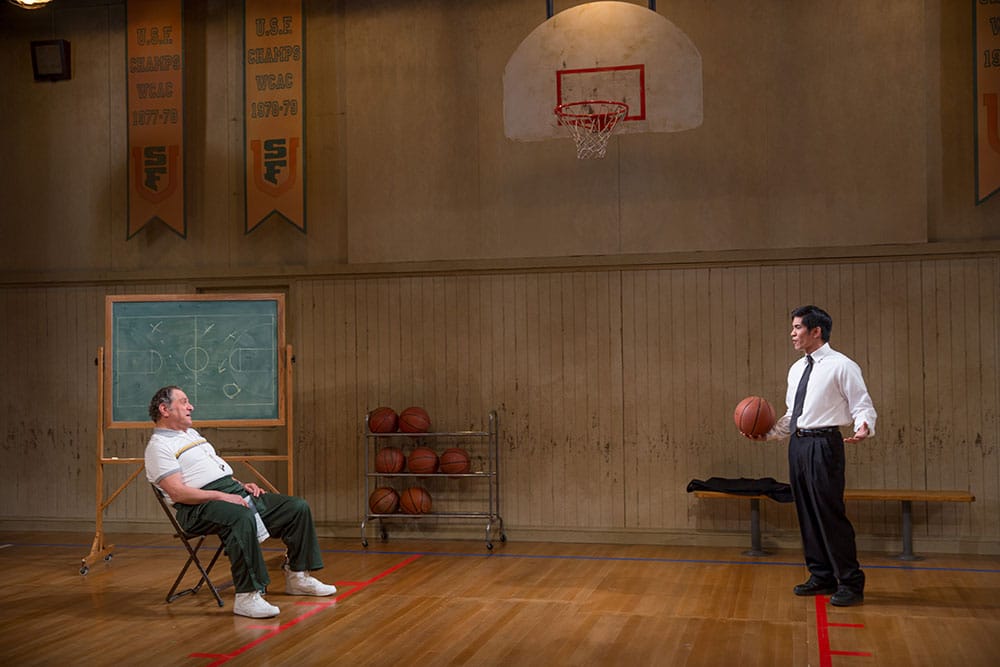 Bob Ari and Linden Tailor in The Great Leap. Photo by Adams VisCom
The Great Leap is slated to be produced at 8 theatres in the 2019/20 season, including at the Guthrie Theatre (Minneapolis) and American Conservatory Theatre (San Francisco). It is one of the top ten most-produced plays this season. Lauren Yee is currently the second most-produced playwright in the country this year, with The Great Leap and Cambodian Rock Band being presented on 16 stages combined.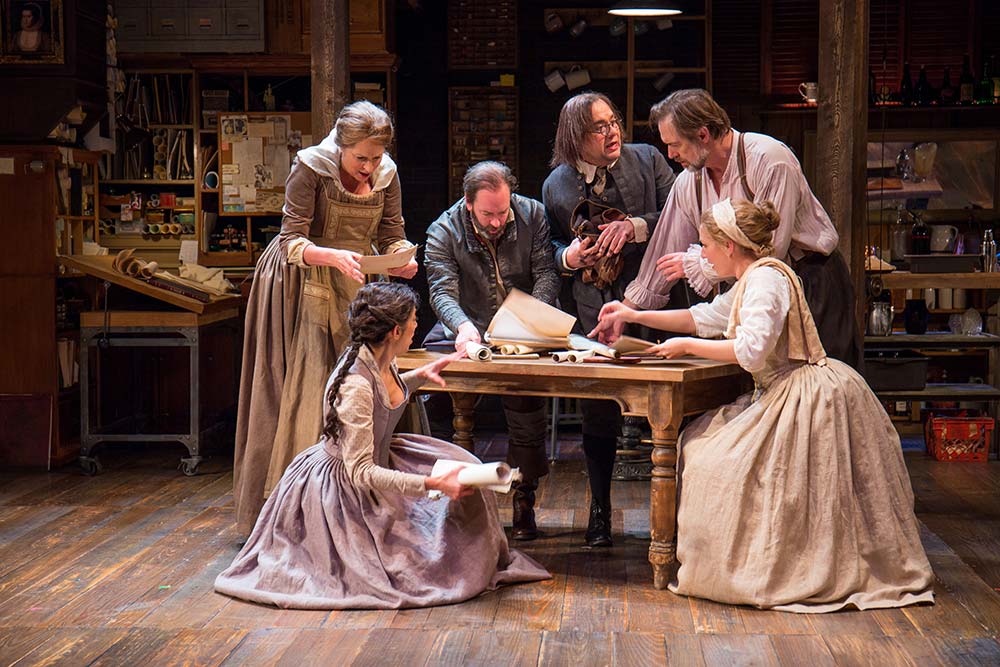 The company of The Book of Will. Photo by Adams VisCom
Lauren Gunderson (commissioned for The Book of Will) is the most-produced playwright in the country this season, with a whopping 33 productions, including 12 co-writing credits.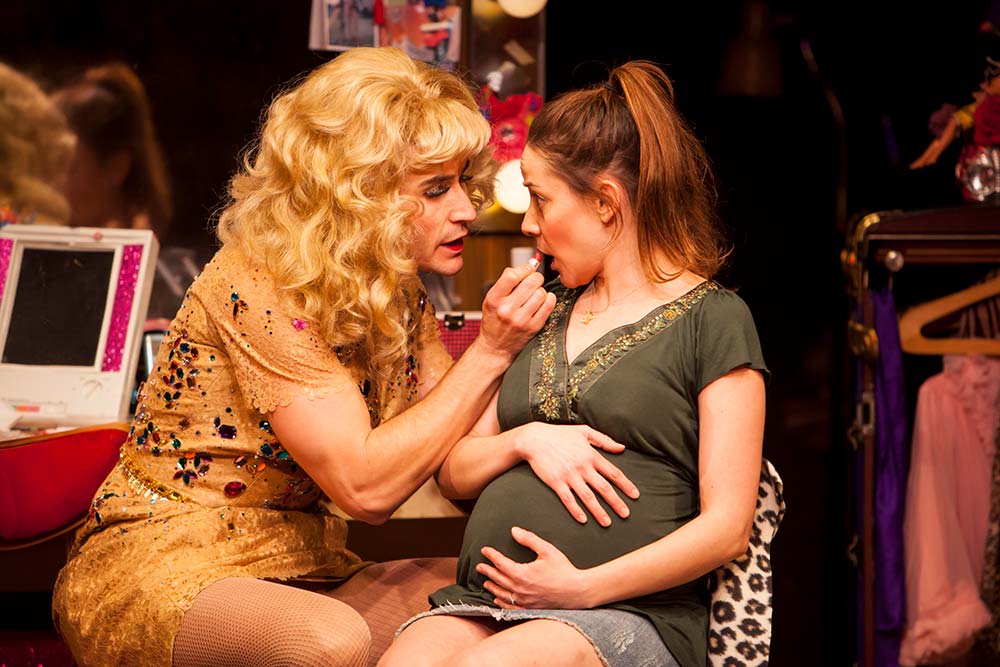 Ben Huber and Jamie Ann Romero in the Denver Center Theatre Company's world premiere production of The Legend of Georgia McBride. Photo by Jennifer M Koskinen
Matthew Lopez's The Legend of Georgia McBride will be adapted into a movie starring Jim Parsons of "The Big Bang Theory."
Contact Us
Have a question about the Summit that's not answered here? First-timer and not sure where to start? We're here to help. Let us know what's on your mind and our Summit Producer Grady Soapes will get back to you soon.
Thank You to Our Generous Sponsors
PRESENTED BY:
Transamerica