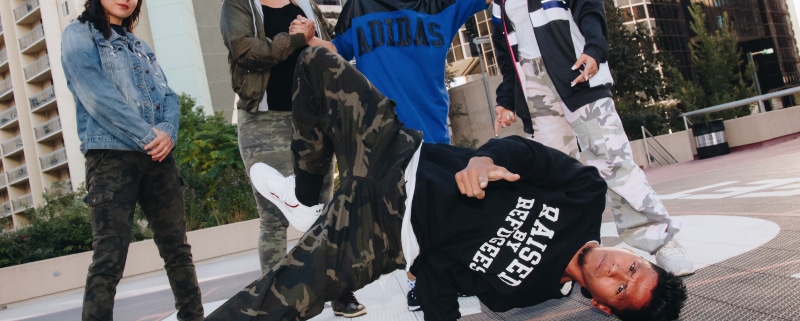 Breaking news on Breakin' Convention: Local acts named to join headliners
Eight  local acts selected to perform on the mainstage alongside international headliners, while many more will participate in the fun, free 303Jam
Breakin' Convention, the world's biggest festival of international hip-hop dance theatre, returns to The Buell Theatre the weekend of November 3-4. Curated and hosted by U.K. hip-hop pioneer Jonzi D, Breakin' Convention will be filled with performances from world-champion bboy crews and cutting-edge street-dance companies. But Breakin' Convention, as its organizers like to say, is not only about dance from around the world. It's also about dance from around the corner. Toward that end, eight curated local acts have been selected to perform on the mainstage alongside the international headliners.
Here are the newly selected featured local artists for the 2018 Breakin Convention', including those artists selected to appear at the popular 303Jam from 1-5 p.m. on Saturday, November 3. That will be full afternoon of free performances, live DJs, dance workshops and graffiti sessions. (Click here for a complete schedule of events.)
LOCAL ARTISTS PERFORMING MAINSTAGE SHOWS: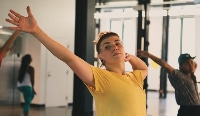 Breaking Barriers
Performing Saturday, November 3, Buell Theatre Stage
Choreographers Dana Wilson and Kim Holmes had never met before they were commissioned by Lisa and Elani Engelken, in partnership with the city of Denver's department of Arts & Venues, to create a piece they call 25. The performance, created in only three days, explores dynamic ways of being a woman in hip-hop. Breaking Barriers was founded in 2017 by Maren Ellermann and Lisa Engelken to create a platform for artists from different communities, mediums and countries. The nature of the project means members hail from different states, styles and backgrounds.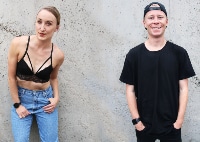 Whole Milk
Performing Saturday, November 3, Buell Theatre Stage
Whole Milk illustrate not only their love for funk dance, but also for one another other. Audrey Gibson and Michael Jaycox have been training together for 10 years, having performed together with various companies before coming together to perform as Whole
 Milk in 2016. Starting together at Motion Underground in 2008, where they trained with Ken Jimenez and John Gillette, the pair have performed with Motion Underground Crew, Mob Squad and Funk Umbrella. As husband and wife, they have been training and performing together ever since. They describe their style as a mix of locking, popping, breaking and social dance, influenced by old-school funk, soul, electric boogaloo and the happiness that embodies locking.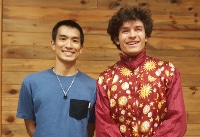 Block 1750
Performing Saturday, November 3, Buell Theatre Stage
Block 1750 present a spoken-word performance and poem titled "Anchors," written and performed by Griffith Wendland, with dancer Bboy Bobby. When expectations and self-doubt cause us to make up stories about ourselves on a daily basis, it leads to a lack of self-belief. And that raises questions, such as: How do we transcend these stories? What do we hold onto once they fall away? Does that cause you to hide your emotions? Block 1750 was created by Worm TankCrew and members of the Colorado dance community. Since opening in 2014, it has expanded to include Writer's Block, a writing crew, founded in 2017.
Bboy Factory
Performing Sunday, November 4, Buell Theatre Stage
The mission of Bboy Factory's youth team is to preserve breaking as the authentic form of hip-hop dance with dancers playing the characters of soldiers, illustrating the resilience and discipline required to learn this style of dance. Founded in 2014, the Bboy Factory is a dance studio based in Denver that has hosted many iconic b-boys and b-girls teaching the next generation of breakers. From Ken Swift and Mr Wigglesto Remind, Ivan the Urban Action Figure, Born, Ynot, Venum and AsiaOne, they are influenced by the traditions of breaking. The crew is trained by Ian Flaws and his staff.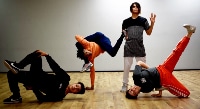 Tricks and Blows
Performing Sunday, November 4, Buell Theatre Stage
Tricks and Blows' main crew, originally called The Freak Show, has been nationally and internationally recognized for the style it created in 2002. Tricks and Blows grew out of The Freak Show in 2014 along with various artists its members have collaborated with in the past. Prepare to be taken on an experience as members of the crew expose their own individual styles and abilities, coming together like planets floating around the galaxy. Tricks and Blows combines various styles and movements, pushing the limits of the mind, body and soul.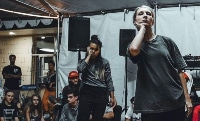 Side by Side
Performing Sunday, November 4, Buell Theatre Stage
Side by Side presents the struggle of falling into the dark – and the escape. Now five years together, Side by Side is based out of Boulder, with additional members from Los Angeles and San Francisco. Side by Side has  transitioned from a dance company to a dance collective through teaching, collaborating and pushing creative boundaries. Their influence is drawn from the present, where they wish to create and tell stories through performance.
Love Es Love
Performing Sunday, November 4, Buell Theatre Stage
Love Es Love was created to illuminate abusive behavior patterns, including triangulation, hypocrisy, chauvinism and objectification of women that is perpetuated disproportionately by the men in hip hop who are so often idolized. They seek to identify and engage audiences to raise awareness around unhealthy relationship dynamics in hopes of inspiring compassion for the world through hip-hop culture and a critical assessment of one's character and roles. While Love Es Love was formed in 2018 to build a mix-tape musical written by April "FRESH" Padilla, this multi-generational and multi-cultural crew has more than three decades of collective experience. Each member differs in their main style, from the funky to the obscure, but their respective styles are very much informed by the break, the beat and the lyricism found in the music that inspires and influences them the most.
LOCAL ACTS PERFORMING IN THE 303JAM: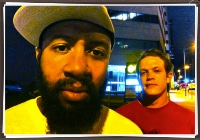 Bigwheel Electrosoul
Performing at the 303Jam, 1 p.m. Saturday, November 3, outdoor stage
Bigwheel Electrosoul is the power duo of drummer Dameion Hines and Dj Check One and keyboardist Jerod Sarlo (also known as Qknox), who have a large catalogue of remixes and beats to perform. The music is infectious and people explode into dance without warning. The band is one half-break beat jazz science, half trapped-out electro beats. They can be a hip-hop neosoul backing band to any vocalist or perform their instrumentals with embedded remixes from Michael Jackson to Nate Dogg.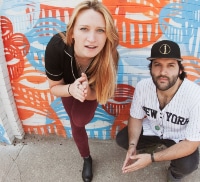 Lightship Beatbox
Performing at the 303Jam, 1:45 p.m. Saturday, November 3, outdoor stage
Lightship was formed in 2016 by musicians, actors and champion beatboxers Kaila Mullady and Mark Martin. First meeting in the New York City hip-hop and beatbox scene in 2011, they bonded over their love of beatboxing, improvisation and expressive storytelling. From there, they battled as a team in the American Beatbox Championships, with Kaila eventually winning the World Beatbox Championships twice, and Mark winning the American Beatbox Championships. What's in a name? A lightship is a mobile lighthouse built on the back of a boat that travels to the darkest realms of the ocean to provide light for other ships lost at sea. Lightship looks to the future of exploration and seeks to illuminate the dark corners of our imaginations and spark a new way of thinking. Beatboxing, as both an ancient and futuristic mode of voice, unites us all as humans while we march toward the future. (Lightship Beatbox will also participate in the 303Jam Educational Workshops.)
Mike Wird
Performing at the 303Jam, 2:45 p.m. Saturday, November 3, outdoor stage
Mike Wird is a hip-hop arts renaissance man, known for his provocative content and potent stage presence. He has shared the stage with many world-renowned professional recording and touring artists. He is a family man, educator, performer, presenter, entrepreneur, B-boy, DJ, Emcee, producer, recording artist and advocate of natural, holistic health and wellness. He is also an Earthship biotech (or sustainable architect) and permaculturalist. He co-founded two ecological, financial and social stewardship companies called New Prosper Life and Regenerative Adventures. He serves as a global sustainability "eco" hip-hop movement community consultant, spokesperson and liaison. His self-empowering messages and work disrupt our normal patterns of feeling stuck as a disservice to life and instead creates a sense of wonder for those ready to embark on an epic journey into the depths of heart, mind, soul and spirit. After an encounter with Wird, "the 33rd Octave," you emerge with a new sense of purpose and enlightenment.
The Reminders
Performing at the 303Jam, 4 p.m. Saturday, November 3, outdoor stage
The Reminders are Brussels-born emcee Big Samir and Queens-born emcee and vocalist Aja Black, a couple with an undeniable magical chemistry who share more than lyrical abilities and stages. They share a partnership in both music and life. The Reminders have a unique mashup style of razor-sharp rhymes, raw and soulful vocals, and reggae-tinged hip-hop beats. They take their foundation and move it beyond genre, time and space to create a global musical experience that speaks to all.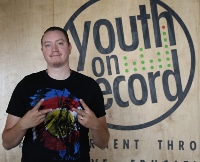 Youth on Record
Presenting public 303Jam Educational workshops  at the 303Jam, 1-5 p.m. Saturday, November 3, in the Buell orchestra Lobby
Youth on Record, which will participate in the workshops, empowers 1,000 local teens annually to achieve their academic, artistic and personal best by hiring local musicians as their educators. Since 2008, Youth on Record has been bringing Colorado's most respected and talented musicians into high schools and treatment centers across the state. Youth on Record empowers young people in Denver's most vulnerable communities to graduate and develop the skills needed to enter the workforce or pursue a post-secondary education. Through a model partnership that brings together the local music community, public schools and residential treatment centers, the Denver Housing Authority, and the philanthropic sector, Youth on Record is a powerful example of what's possible when musicians, nonprofits, and public-sector leaders embrace an entrepreneurial spirit and band together around a common cause.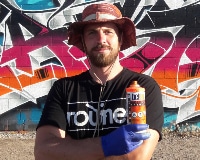 Taste
Live 303Jam Graffiti Artist creating from 1-5 p.m. Saturday, November 3; as well before both mainstage shows Saturday and Sunday, November 3-4, Denver Performing Arts Complex Parking Garage, fourth floor
Charles "Taste" Lewis, a renowned professional graffiti artist born and raised in the heart of Denver, has worked extensively in the local and international art communities as an ambassador for the connection between graffiti and fine-art application. Commonly known for large-scale, vibrant graffiti pieces and traditional graffiti lettering, Taste has become a staple for street-art connoisseurs.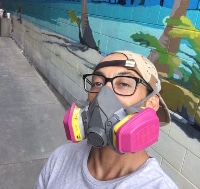 Chris Haven
Live 303Jam Graffiti Artist creating an interactive display throughout the 303Jam, 1-5 p.m. Saturday, November 3, Wolf Room, second floor of the Buell Theatre
Denver native Chris Haven was first inspired to draw by his grandmother. Later he was influenced by graffiti and street art to create his own unique style. His art ranges from spray-painted murals to canvas to digital drawings to installations. He has worked with a variety of companies including Red Bull, Bud Light, Mountain Dew, T-Mobile, Coors and other businesses large and small. His artwork has been shown at various galleries and events such as Art Basel Miami and Artopia Denver. He currently is working to further his fine-art canvases and street murals. In addition to painting he also enjoys making hip hop music and skateboarding.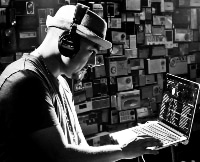 DJ Chonz
Playing throughout the 303Jam, 1-5 p.m. Saturday, November 3, Buell Mezzanine Lobby
Born and raised in Denver, Mario Rodriguez came into a world filled with the culture off the streets. Although living under the guidance of his devout Catholic parents, Rodriguez dabbled in everything the streets had to offer from gang life to hip-hop. Thanks to older brother Delfino, a graffiti artist and b-boy dancer, Rodriguez went the route of hip-hop – a culture born on the streets but which brings out the creative individuality of its dancers. Rodriguez experimented in each of the four elements of hip-hop culture: b-boying, graffiti art, rapping and DJing. Chonz, now with 20 years of experience, was the Denver Nuggets very first DJ, and he's now the most recognizable DJ in Colorado.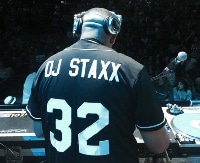 DJ Staxx
Playing throughout the 303Jam, 1-5 p.m. Saturday, November 3, Buell Mezzanine Lobby
Juan Rangel was born and raised in the Brighton to a family rich in music culture.  "Music was always playing at home, from cleaning, cooking to family parties." says Rangel. Older brothers Anthony and Gilbert introduced Juan to Run DMC, Beastie Boys, Whodini and more. But when he heard a cassette tape from "DJ Magic Mike & The Royal Posse," he became obsessed with cutting and scratching 80's hip-hop records. In 2014, Westword ranked DJ Staxx as the third-best hip-hop DJ in Denver. In January, he partnered with DJ Chonz to open up The Denver DJ School, which allows young and old to pursue their passion of the DJ culture. "I'm excited to pass this along to the next generation and give them the resources I never had at their age," said DJ Staxx, who just this month became radio station KS-1075's newest full time on-air personality.
DJ Lazy Eyes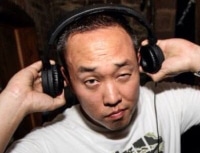 Playing before the mainstage program and throughout intermission on Saturday, November 3, Buell Mezzanine Lobby
DJ Lazy Eyez is a hip-hop DJ, organizer and Entertainment Media Specialist who has been active in the Colorado hip-hop community since 2001. He has twice been named Westword's best hip-hop DJ (2006 and '13). He can be heard performing every Friday night as the resident DJ for The Solution, which is in its 11th year and is one of Denver's longest running weekly hip-hop parties (www.Denversolution.com ). He has toured and performed all over the country from Red Rocks to the Kennedy Center as the DJ for the hip-hop group The Reminders.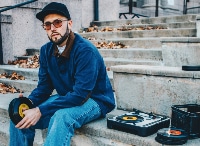 DJ A-L
Playing house music throughout the mainstage programs Saturday and Sunday, November 3-4, Buell Theatre Stage
Over nearly two decades, Aaron Ladley has worked to be regarded as a respected and recommended DJ and Producer in the Denver music scene and beyond. Some of DJ A-L's highlights include producing the hip-hop group The Soul Pros, hosting the longest-running hip-hop radio show on the planet (The Eclipse) as well as organizing Denver traditions Motown On Mondays and SNAP! '90s Dance Party. Off stage, Aaron is a cultural visionary who teaches music classes as a partner artist with the Denver-based Youth on Record. DJ A-L is a world-renowned artist and national touring DJ who has shared the stage with artists such as Public Enemy, George Clinton, De La Soul, Biz Markie, DJ Q-Bert, Mix Master Mike, Peanut Butter Wolf, Kurtis Blow, The Pharcyde, KRS-ONE and more.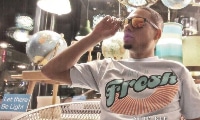 Dj Skip Rip
Playing before the mainstage program and throughout intermission on Sunday, November 4, Buell Mezzanine Lobby
With fiery turntablism, Dj Skip Rip turns heads, backed by a lengthy track record sharing the stage with greats such as Redman and Method Man, Flobots, Talib Kweli, Slick Rick, Pharcyde, Slum Village, Dj Mike Relm and many more. He has performed or presented workshops for scores of Colorado organizations including SkullCandy, Spyder, the University of Denver, Colorado College, Mental Health America and the Heritage Camp for Adoptive Families. Dj Skip Rip holds a residency at Meadowlark Kitchen in the RiNo area of Denver and is also an accomplished b-boy known as Breaker One9. He is currently an instructor for Cherry Creek Dance and several other organizations throughout Denver and Aurora.
NATIONAL HEADLINER ACTS
To read up on the featured performers at 2018 Breakin' Convention, click on the links below:
And, this just in: The co-host for 2018 Breakin' Convention will be Bboy Ivan
Breakin' Convention

2018:

Ticket Information
• Dates: Saturday and Sunday, November 3-4
• Locations: The Buell Theatre and surrounding areas
• Breakin' Convention kicks off with the free 303Jam from 1-5 p.m. Saturday, November 3, at The Buell Theatre. Enjoy free activities and performances including live DJs, workshops, free demonstrations and performances. Free fun for the whole family. All ages welcome.
• Paid performances 7:30 p.m. Saturday, November 3, and 3 p.m. Sunday, November 4, at The Buell Theatre. Appropriate for ages 7 and up.
• Full schedule of workshops, activities and performances
• Tickets: 303-893-4100 or BUY ONLINE
• Groups: Call 303-446-4829

Read more from 2017: DJ CaveM: Saving lives one healthy beat, and bite, at a time
https://www.denvercenter.org/wp-content/uploads/2018/10/Love-Es-Love.jpg
609
800
John Moore, Senior Arts Journalist
John Moore, Senior Arts Journalist
2018-10-26 10:53:33
2018-10-31 09:40:58
Breaking news on Breakin' Convention: Local acts named to join headliners