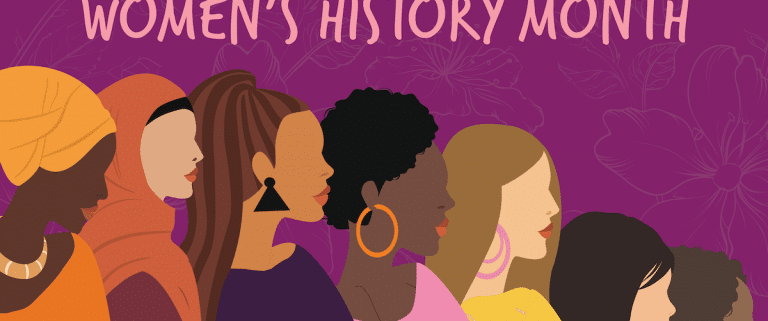 Celebrating Women in Theatre: Women's History Month
Theatre has come a long way from its origins in Ancient Greece. Women have pushed forward to break barriers and create lasting change in the theatre industry – though there is still more work to be done, especially for women from marginalized communities. In honor of Women's History Month, we would like to celebrate some iconic women from theatre's long history. 
APHRA BEHN
Though the first female playwright is thought to be Hrotsvitha of Gandersheim in 10th Century Germany, the first woman to make a living as a playwright was Aphra Behn. Her first play, The Forc'd Marriage, was produced in London in 1670. Though she was considered scandalous by some, Aphra responded that she would not be criticized if she were a man. Writer Virginia Woolf said it best, that "all women together ought to let flowers fall upon the tomb of Aphra Behn…for it was she who earned them the right to speak their minds." 
HALLIE FLANAGAN
Hallie Flanagan was appointed as Director of the Federal Theatre Project in 1935, a program created to aid theatre artists during the Great Depression. Hallie is credited with making American theatre relevant and accessible to the common citizen, as the FTP allowed millions of Americans to see live theatre for the first time. Unfortunately, the program was terminated in 1939 by Congress, likely because FTP plays were racially integrated and explored social issues. 
MARGO JONES
Margo Jones established the first non-profit professional theatre in 1947 out of her desire to expand live theatre beyond Broadway. This regional theatre, Theatre '47, pioneered the resident theatre movement, establishing many features still used today including resident company actors, theatre-in-the-round staging, subscriptions and more. More than half the plays produced at Theatre '47 were world premieres. 
ETHEL MERMAN
Nicknamed the Undisputed First Lady of the Musical Comedy Stage, Ethel Merman is known for her distinguished theatre career. She originated several leading lady roles, including Reno Sweeney in Anything Goes and Annie Oakley in Annie Get Your Gun. Virtually every production she appeared in throughout the 1950's and 60's became an instant hit, making her one of the most successful performers of all time. 
JULIE ANDREWS
Julie Andrews has starred on Broadway stages and the big screen, receiving numerous accolades over her seven-decade career. She rose to prominence as Eliza Doolittle in the premiere of My Fair Lady in 1956. She is also known for starring in the film adaptations of classic Broadway musicals including The Sound of Music and Thoroughly Modern Millie. In 2000, Julie was made a dame by Queen Elizabeth II for services to the performing arts. 
GWEN VERDON
A four-time Tony Award-winning actress, Gwen Verdon danced her way through Broadway in the 1950's, 60's, and 70's. She originated many roles, including Roxie Hart in Chicago and Lola in Damn Yankees. She was also known for her relationship with director-choreographer Bob Fosse. She worked as his muse and assistant, including on the set for the award-winning 1972 film adaptation of Cabaret. 
CHITA RIVERA
One of the most iconic Latina theatre actresses of all time, Chita Rivera originated the role of Anita in West Side Story in 1957 – the role destined to make her a star. Chita went on to win three Tony Awards over the course of her career and originated several other roles, including Velma Kelly (opposite Gwen Verdon) in Chicago. She was the first Latina to receive a Kennedy Center Honor, an honor given to individuals with remarkable contributions to the performing arts. 
NANCY HANKS
As the first female chair of the National Endowment for the Arts, Nancy Hanks increased funding for the arts by over $90 million during her eight-year tenure. Her vision was to provide arts for all Americans, which she did by expanding the reach of the program to all 50 states. Later, she became president of the Associated Councils of the Arts, now called Americans for the Arts. 
LIZA MINNELLI
After receiving Emmy, Grammy, Oscar, and Tony Awards, Liza Minnelli achieved the highly coveted EGOT status in 1990. As the daughter of famed singer and actress Judy Garland, Liza Minnelli inherited a powerful singing voice and stage presence. She made her stage debut in 1963 and has received two Tony Awards over the course of her Broadway career. She is perhaps best known for her role as Sally Bowles in the 1972 film adaptation of Cabaret. 
LORRAINE HANSBERRY
A Raisin in the Sun, widely considered one of the best plays ever written, was written by Lorraine Hansberry. Lorraine was also the first Black woman playwright to be produced on Broadway when A Raisin in the Sun premiered in 1959. Shortly before her death in 1965, Lorraine said "though it be a thrilling and marvelous thing to be merely young and gifted in such times, it is doubly so, doubly dynamic—to be young, gifted, and Black." 
PATTI LUPONE
Patti LuPone has been a force in musical theatre since her debut in 1973. She has won three Tony Awards over the course of her career, including one for her role as Eva Perón in the original Broadway production of Evita. She continues to perform on Broadway stages, most recently as Joanne in the 2022 revival of Sondheim's Company, another role which earned her a Tony Award. 
JULIE TAYMOR
In 1988, Julie Taymor was the first woman to win a Tony Award for Best Direction of a Musical – she also won the Tony Award for Best Costume Design. Her groundbreaking production of Disney's The Lion King was borne from her theatre history and exposure to many different types of theatre abroad. To this day, The Lion King is one of the longest-running musicals in Broadway history. 
LEA SALONGA
Though perhaps best known as the singing voice for two Disney princesses (Jasmine and Mulan), Lea Salonga has been a force in musical theatre for decades. She rose to international recognition when she originated the lead role in Miss Saigon in the West End in 1989, then reprising the role on Broadway. She was also the first actress of Asian descent to play Eponine in Les Misérables on Broadway. She has been a pioneer for Asian and Filipina actresses and continues to fight for representation onstage today. 
AUDRA MCDONALD
Audra McDonald is one of the most decorated Broadway actresses of all time with six Tony Awards and is the only person to have won in all four acting categories. She has crossed over from stage to screen several times over her career with several notable moments including being commissioned at Carnegie Hall, receiving several Emmy nominations, and earning a Grammy Award. Most recently, she starred in Ohio State Murders on Broadway to critical acclaim. 
LYNN NOTTAGE
The only woman to have received two Pulitzer Prizes for Drama, Lynn Nottage is one of the most produced playwrights in recent years in America. She works to bring underrepresented stories to the stage. Her plays focus on the experience of working-class people, especially in the Black community. Some of her most successful works include Intimate Apparel, Ruined, and Sweat.  
https://www.denvercenter.org/wp-content/uploads/2023/03/Womens-History-Month_Social-06-768x507-1.png
507
768
Emma Hunt
Emma Hunt
2023-03-06 12:41:01
2023-03-08 09:49:52
Celebrating Women in Theatre: Women's History Month