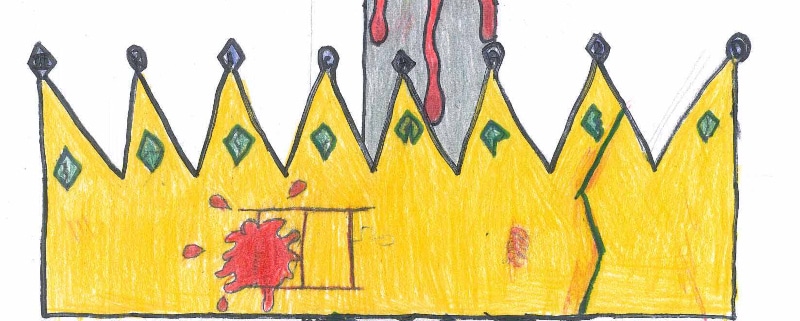 DPS Shakespeare Fest: Who are the Bard's baddest of the bad?
Our advice when the 35th annual student festival returns Friday: Watch your backs
Shakespeare created some of the most lowdown villains in all of literature. With the theme play of Friday's 35th Denver Public Schools Shakespeare Festival centering on the malicious wretch Richard III, we thought today would be a good day to take on the delicious, diabolical, dirty debate: Who was his most notorious, no-good ne'er-do-well? We've culled published opinions from several Shakespearean scholars on this very topic to present you with our top 5 Most Unwanted List:
1. Iago, Othello
Driven by an overpowering evil, most scholars rank Iago No. 1 by several hundred sword lengths. Driven by an unspecific jealousy, Iago convinces Othello his wife is sleeping with Cassio. He stabs his own wife when she turns him in. He causes two deaths and ruins several more lives … and guess what? Like evil itself – he lives on in the end. As Kenneth Andrews pointed out for Quora.Com: Everyone trusted Iago, which is what made it so easy for him to manipulate others. "People refer to him throughout as 'honest Iago,' but he is filled with hatred and contempt for everyone," wrote the editors of NoSweatShakespeare. "He is very much what we would call a psychopath today. He deserves the top place in this list of villains because he is not simply responding to events but actively going out to destroy others' lives."
He said it: "I am not what I am."
2. Richard, Richard III
The tyrannical, morally vacuous and famously hunchbacked Hound of Hell orders his own brother's execution and the beheading of two innocent nephews simply because they are obstacles in his way to the throne. R3 also gets his brother locked up in a tower, and he seduces Anne Neville and persuades her to marry him even though he has murdered her husband and her father. Richard is rotten to the core — "at times almost a cartoon," wrote former Shakespeare professor Michael Masiello. But for some, he makes for an unsettlingly recognizable villain. "The audience likes him for his sparkling language, his logical arguments, his soliciting of the audience's sympathy regarding his disability and his selfish motives, with which the audience can identify."
He said it: "I am determined to prove a villain." Mission accomplished.
Deeper dive: DCPA will stage Twelfth Night for the holiday season
3. Aaron the Moor, Titus Andronicus
According to NoSweatShakespeare, Aaron "is about as villainous as anyone could be." Among his vile crimes, Tamora's servant and lover masterminds the brutal rape of Titus' daughter, Lavinia. Wrote Andrews: "When, at the end of the play, Titus' son, Lucius, decides that Aaron should be buried to the neck in sand and starved, Aaron, defiant to the end, tells Lucius that "If one good deed in all my life I did, I do repent it from my very soul." Researcher Nigel Turner called Aaron "an unrelenting monster and clearly a psychopath who enjoys hurting others." Well, he certainly doesn't think twice about instigating rape, mutilation and murder. And like so many others in Shakespeare Hall of Infamy, it's never clear what Aaron's motives are other than he seems to enjoy violence for its own sake.
He said it: "I have done a thousand dreadful things as willingly as one would kill a fly, and nothing grieves me heartily indeed but that I cannot do 10,000 more." Cheeky.
4. Lady Macbeth, Macbeth
Lady M (for Murder?), like Richard III, is a deeply malignant character, but one whose depravity is disturbingly identifiable to some audiences. In Lady M's case, her husband tells her about the three witches and their prophecy that he one day will be king. Boom: Opportunity strikes, and Lady M responds. "To advance her and her husband's ambitions, the logical thing for Lady Macbeth is for her husband to kill the king while he is at their house," wrote the editors of NoSweatShakespeare. "She triggers Macbeth's rage by questioning his manhood, his love for her, his ambitions – and only after a lot of soul searching and hesitation, he goes ahead with it." She eventually cracks up, of course, and commits suicide. Wah wah.
She said it: "Screw your courage to the sticking place, and we'll not fail."
5. Goneril, Regan and Cornwall, King Lear
The cruel daughters of old King Lear possess a shocking lack of filial warmth for their old man. "But what more is there to them?" wrote Masiello. "Is there more, besides lust? Lear's mad plunge into universal misogyny would be unintelligible but for those two." It's hard to pick which of the weird sisters is worse … just joking. It's clearly second daughter Regan. "After having been given a half of all Lear's lands and wealth at his decision to retire, she turns on him and behaves cruelly toward him," wrote NoSweatShakespeare. "She ties Lear's old friend, Gloucester, to a chair, accusing him of supporting her father, and [husband Cornwall] pulls his eyes out onstage." When a servant tries to stop him, Regan kills him. Yeah, that's bad. "But in a play rife with heinous evildoers, Cornwall towers over them all," Andrews wrote. "Infinitely greedy and exceptionally cruel, Cornwall schemes with his wife and sister-in-law to torture Lear and Gloucester. Cornwall delights in the eye-gouging of Gloucester, exclaiming: 'Out, vile jelly! Where is thy luster now?'"
Gloucester said it (of Regan and Cornwall): "As flies to wanton boys are we to the gods;
They kill us for their sport."
Pretty bad folk, too
Angelo in Measure for Measure
The unnamed Queen in Cymbeline
Claudius in Hamlet
Tamora in Titus Andronicus
Edmund in King Lear
So, so many others
Wait, why not Macbeth?
Some believe the bloodthirsty king's behavior can be explained away because he was guided both by witchcraft and an ambitious wife. Those who don't believe in witchcraft say that's exactly what makes him the uber villain: All he needed was a placebo push to unleash his murderous instincts. And to blame the wife – that's just lame.
34th Annual Denver Public Schools Shakespeare Festival
The DPS Shakespeare Festival, the largest student Shakespeare festival in the country, returns Friday, April 26, to the Denver Performing Arts Complex. "The mission of the festival is to provide a whole child experience in the arts that is accessible to 100 percent of DPS students," said former DPS Superintendent Tom Boasberg. "The Festival presents a joyful, rigorous, and fun exploration of Denver's rich culture of collaboration and community."
10 a.m.: Opening Ceremonies will be held at 15th and Arapahoe streets
10:15 a.m.: All students will join a short parade down the 16th Street Mall to the Denver Performing Arts Complex led by Emma Logan, a senior at Denver Montessori High School, playing the role of Queen Elizabeth, and Tyler Imhof, a junior at Northfield High School, playing William Shakespeare.
10:45 a.m. through 4:15 p.m.: Short performances of sonnets and scenes from the works of Shakespeare, as well as demonstrations of dance, music and songs from Shakespeare's time.
Who: More than 5,000 K-12 from 90 DPS schools will participate. More than 8,000 are expected to attend (including participants, teachers and audience members.)
Additional activities: The brass ensemble from the Colorado Symphony will be playing outside the Boettcher Auditorium as the parade comes through. DCPA Education's "Shakespeare in the Parking Lot" ensemble will perform at 12:30 p.m. just outside the Helen Bonfils Theatre Complex. Fencing demonstrations will take place on the east side of Sculpture Park throughout the day. The annual Challenge Bowl  (a trivia challenge) will take place on the Joe Craft Theatre stage starting at 2 p.m.
This year's theme play: Richard III
Cost: Free
More information on auditioning, workshops and resources for educators: shakespeare.dpsk12.org
Video bonus: The 2018 DPS Shakespeare Festival
https://www.denvercenter.org/wp-content/uploads/2019/04/DPS-2019-Shakespeare-Lucy-Heitman-.jpg
772
800
John Moore
John Moore
2019-04-22 14:19:19
2019-04-24 09:28:53
DPS Shakespeare Fest: Who are the Bard's baddest of the bad?