Golden Arts Scene Poised to Strike it Rich
If you're looking for a cultural gold mine in Colorado, look no further than the aptly named City of Golden. Founded in 1859, this former gold rush town is experiencing a cultural renaissance with three major redevelopment projects in the mining pan.
THE HEART OF GOLDEN

The Heart of Golden project is backed by the City of Golden, which, in 2019, purchased 7.27 acres of land from Molson Coors at 911 10th Street. While temporarily curtailed by the pandemic, city officials recently held two public meetings to discuss the future of this mixed-used development project. Currently envisioned as a 10-year project, the end goal is to create a new Civic Center to house the City of Golden administrative offices, Police Department, Golden History Museum and other area cultural organizations.
RECONNECT CAMPAIGN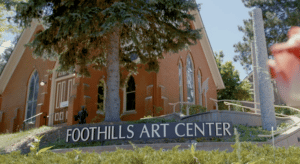 Led by Foothills Arts Center, the ReConnect Campaign is an opportunity to expand and enhance its current amenities in the historic First Presbyterian Church, which was built in 1872. Additionally, the campaign seeks to revitalize the nearby Astor House, which opened in 1867.
Located at 809 15th Street, the Foothills Arts Center purchased the church and adjacent Queen Anne-style home in 1968 to nurture art, artists and creativity. The $4.2 million ReConnect Campaign will allow the 44-year-old arts center to add accessible classrooms, a new ceramics studio and rental studios for area artists.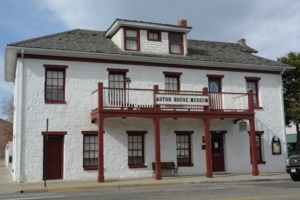 The Campaign will also allow Foothills Arts Center to reconnect the historic Astor House with the City. Located just three blocks away in the heart of downtown Golden at 822 12th Street, the old boarding house remained in operation for more than 100 years. It survived two fires and a demolition attempt in favor of a parking lot. Remarkably, it was purchased and renovated by the City of Golden in 1972 but was underutilized and ultimately shuttered in 2015 while the City considered its future. Now, through the ReConnect Campaign, Foothills Arts Center will recreate the space to feature five galleries, a reading room, meeting room and other amenities to activate as an engaging and culturally diverse destination.
MEYER SQUARE
Just across the parking lot from the Astor House is the former, very beloved Meyer Hardware Store. Originally opened in 1945, the building was sold by third-generation owner Steve Shaefer. Located at 1103 Arapahoe Street, the building was sold to Miners Alley Playhouse, with the support of a community coalition including the city of Golden, and other local businesses and community organizations.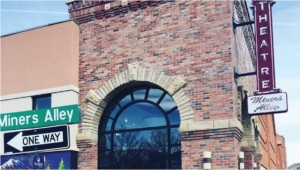 The coalition members — Miners Alley Playhouse, Miners Saloon, Golden Civic Foundation, Downtown Development Authority, and Stone Strategy Design— initially raised $5 million to allow Miners Alley Playhouse to purchase the building. Working with Semple Brown Design, their vision is to create Meyer Square, a community centerpiece that will include a newly relocated and renamed Miners Alley Performing Arts Center plus outdoor performance and pedestrian spaces that will serve as a true town square.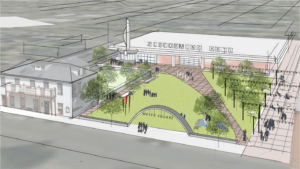 The campus will not only feature Miners Alley Performing Arts Center and outdoor performance areas, but the newly renovated Astor House. Together, these will serve as a new creative complex at the base of the Foothills.
A capital campaign is now underway to raise an additional $10 million for redevelopment of the area. Phase 1, which includes renovation of the hardware store to create a 157-seat theatre and support amenities, is expected to be complete in early 2023. Phase 2 will expand the theatre to 300 seats, add community spaces, develop outdoor public gathering and performance spaces, and expand to additional performing arts disciplines is expected to begin mid-2023.
From mining town to beer town to cultural destination, Golden continues to redefine itself to meet the ever-changing needs of its community. As the Meyer Square coalition says, "We believe the conclusion of one era of excellence can lay a sturdy foundation for the next." As is the town's legacy, they have and continue to sit on a gold mine.
https://www.denvercenter.org/wp-content/uploads/2022/07/golden-arts-scene.png
814
1444
Suzanne Yoe
Suzanne Yoe
2022-07-15 09:24:50
2022-07-19 18:40:05
Golden Arts Scene Poised to Strike it Rich