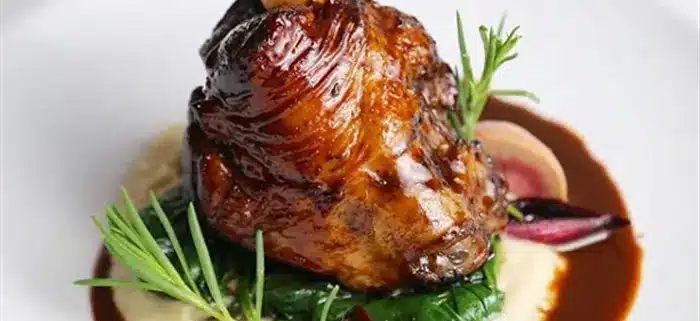 Greek Dining Fit for the Gods
Apart from ruling the sun, the moon and the underworld, Greek gods were also responsible for nourishment in all its forms. Demeter was the goddess of the harvest, Artemis of the hunt, and Hestia of domestic arts including cooking. Priapus was the god of vegetables, Attis of fruits of the earth, Cronus of agriculture, and Dionysus of grapes and wine.
And while those gods may have provided the ingredients, it takes talented chefs to transform the bounty into a banquet worthy of the gods…or even us common mortals.
While Denver's own Pete Cantos offers six Greek-inspired restaurants throughout the metro area, there are five other Mediterranean restaurants within three miles of the Denver Performing Arts Complex. Elevate your evening at the theatre with some typical Greek dishes ranging from a gyro sandwich and creamy tzatziki to lamb shanks and honey-drenched baklava.
Featuring free off-street parking and a small Greek grocery story, Melita's Greek Café and Market is conveniently located in Capitol Hill just 1.6 miles from the Arts Complex. Dinner entrées are reasonable priced from $10 to $12.
1035 Lincoln St., Denver
Mon – Fri: 8am-6pm, Sat: 9am-3pm
---
Specializing in both Mediterranean and Middle Eastern Cuisine, Yahya's Mediterranean Grill & Pastries is located on Colfax Avenue just 2.6 miles from the Arts Complex. Dinner entrées range from $17 to $27 and reservations are accepted.
2207 E. Colfax Ave., Denver
Tue – Fri: 11am-9pm • Sun 11am-7pm
---
Established in 1979, this family-owned and operated restaurant is located in Congress Park, just 3 miles from the Arts Complex. Dinner entrées range from $17 to $20 and parking is located behind the restaurant. While they don't take reservations, you may call ahead to join a wait list when you are en route.
2626 E. 12th Ave., Denver
Daily 7am-8pm
---
This new Greek restaurant means "to gather," and that's just what they hope you will do. Located in northwest Denver, 3.5 miles from the Arts Complex, Mazevo Mediterranean Eatery entrées range from $15 to $35. Reservations and a wait list are available. Plus, if you sign up for their newsletter, you get BOGO drink offers.
3961 Tennyson St, Denver, CO
Daily :11am-2:30pm • 5-9pm
---
With three locations in the metro area, Byblos Greek & Lebanese restaurant serves guests in Denver, Highlands Ranch and Greenwood Village. Their Denver location is in the Alamo Placita neighborhood, just 2.5 miles from the Arts Complex. Entreés range from $19 to $25.
400 N. Corona St., Denver
Mon-Thu: 10:30am-2:30pm and 4-9:30pm
Fri: 10:30am-9:30pm
Sat: 11am-9:30pm
Sun: 11am-9pm
https://www.denvercenter.org/wp-content/uploads/2022/08/Yahyas-Lamb-Shank2-e1660839041451.webp
488
700
Suzanne Yoe
Suzanne Yoe
2022-08-18 10:10:56
2023-10-25 10:21:18
Greek Dining Fit for the Gods