DCPA
Make the Most of That New Year's Resolution With a Class
By: Linnea Covington
The new year has come and with it, a lot of us have made promises to be better, do more and stay present. But sometimes one needs a little push to achieve these goals. That's where education comes in, and there are plenty of classes around town that can help one succeed. Whether looking to find more balance with a yoga program, put oneself out there with an improv course, or learn to cook better, these classes pair perfectly with your 2022 resolutions.
Put Yourself Out There
The pandemic years have been rough, so don't be surprised if it takes a little more effort to get out and be social again. While there aren't classes on this subject exactly, signing up for an acting or improv course at the Denver Center for the Performing Arts is a great way to shed that comfort zone.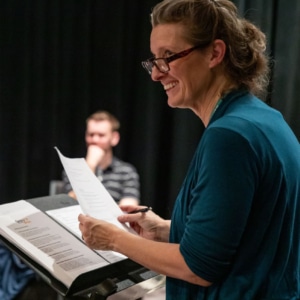 For adults: First time actors should join the six-session Introduction to Acting class. Featuring various teachers, this two-hour program covers the fundamentals of the craft (four different options are available starting the week of January 24). There's also the Introduction to Improvisation, which focuses on the spontaneous side of acting, and involves taking a lot more risks outside that comfort zone (starting January 27 through March 3, 6:30 to 8:30pm)
For kids: Those just starting school can get a jump on acting with Winter Wonderful Theatrical Fun, an adventure of stories, songs and sillies all centered around winter excitement. There are also exciting acting and play-making courses older kids, all the way up to high school. Featured classes include Middle School Improv, High School Musical Theatre, Who Goes There: Cleverly Creating Characters for grades 2nd and 3rd, and Middle School Teen Company: The Songs of Bye Bye Birdie, to name a few. All winter classes run from January 22 through March 19, at various times and scholarships are available.
Learn to Cook
Save money and eat better by learning to cook meals at home. One of the best ways to start the cooking journey is by perfecting knife sharpening skills. At Chef Elan Wenzel's Element Knife Company in the Stanley Marketplace, he teaches just that. Then learn to use the knife at Katy Foster's Stir Cooking School. This venue also teaches budding chefs to roast foods and pan sear, bake at high altitude, and season a dish, as well as one-up cooking classes focusing on certain types of foods and cuisines.
For adults: Follow up this course with Sarah Daulton's Denver Cooking Classes, private, in-home courses with a professional chef. Three to eight people of any level can attend a class, which range from cooking Mexican, Thai and Spanish to Chinese, Italian and French or a blend of cuisines. For a more intimate look at the kitchen, book the two-person date night class. Each class is three hours and can be reserved online.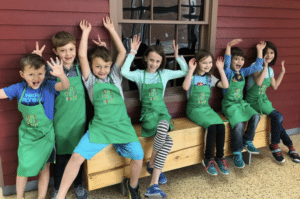 For kids: Sticky Fingers Cooking School led by Erin Fletter features online classes for little ones to get messy in the kitchen. Sign up for multi-course junior chef instruction, free one-time classes for all ages, and book and cooking pairings.
Communicate Better
Everyone could probably use a little tutorial on how to communicate better, and there are many ways to go about it. The first step, find your voice. A great way to achieve this is by learning how to speak well and clearly — think a "radio voice." In the DCPA's six-course series Voice Over I, students can unlock their speaking potential by stepping up to the microphone and learning how radio and television personalities do it (January 26 through March 2, 6:30 to 9pm).  There's also the Voice and Speech for the Actor class that focuses on harnessing the power of your voice through inflection, rhythm, tempo, breath support, and articulation (January 26 through March 2, 6:30 to 8:30pm).
Balance Life and Find Peace
Find a way to make 2022 the year of peace and balance, both in your body and mind. One of the best ways to do that comes in the form of yoga. One Yoga offers beginner yoga classes, as well as yoga for kids and teacher training. Find times, dates and the way to register for classes online. At Ohana Yoga & Barre, many of the classes can be taken either online or in person. While there aren't beginner yoga classes, guests can sign up for a restorative course, mindful flow or high-energy Yoga FiiT. Register online.
Get Artistic
It's finally time to get in touch with your artistic side. No, you don't have to be a well-trained painter or skilled sculptor to have fun and be fulfilled with this resolution. In fact, to get a sense of what it means to be an artist, join the DCPA and instructor Michanda Lindsey in The Power of Presence, a two-hour workshop that invites each person to listen to their minds and bodies in order to create.
For adults: On the physical side of art, drop into one of the drawing classes hosted by artist Anna Kaye and the Denver Museum of Art. It happens one Tuesday a month at the museum, and all supplies are included. Take a multi-week life drawing class that the Jewish Community Center (February 2 through April 28) or a single course on how to make a woven tapestry (March 14). Both can be reserved online.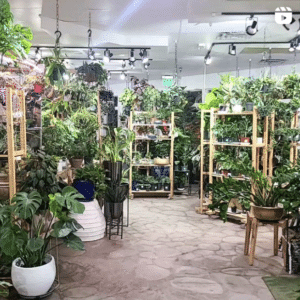 Or try something more natural and three-dimensional, such as learning to build a terrarium at Denver Terrarium Classes. You might want to create a work of art through glass. Little Glass Art studio offers courses on stained glass, the Tiffany method, glass fusing and cutting, and copper foils. Dates, times and prices vary.
For kids: At Craftsman and Apprentice owner Delanie Holton-Fessler is all about letting kids find creativity by letting their imaginations go wild. There are multi-week classes centered around a theme such as building tree houses (January 20 through March 24). Or, register for single Saturday class when kids need an artistic boost. Themes include cardboard castles (February 5) and building a version of the popular game Mouse Trap (February 19).
No matter what your resolution was this year, make the most of it with a creative class. Not only does it help you fulfill your goals, but it also can be great place to meet like-minded people and start a whole new chapter of life.
https://www.denvercenter.org/wp-content/uploads/2022/01/1.jpg
1536
2048
DCPA Press
DCPA Press
2022-01-11 20:42:08
2022-01-13 12:07:05
Make the Most of That New Year's Resolution With a Class