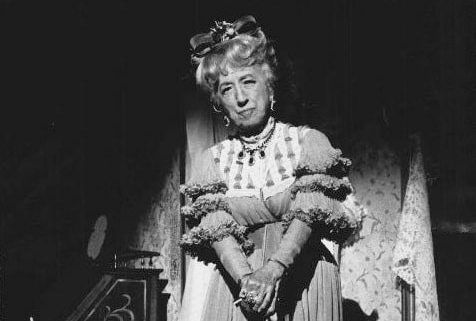 Romance is Rich in Sondheim's A Little Night Music
Stephen Sondheim's A Little Night Music, a musical adaptation of Ingmar Bergman's 1955 film Smiles of a Summer Night, was nominated for a dozen Tony Awards wining six including Best Musical when it debuted a half-century ago.
Set in 1900 Sweden, it remains a sharp commentary on romantic relationships — part witty rom-com, part melancholy sex farce, all framed in angst about the passage of time.
Angst is a Sondheim trademark. The composer's theme in Company is the loneliness of modern urban living; he contrasted illusion and reality in Follies, and revealed a dark view of an eat-or-be-eaten world in Sweeney Todd. A Little Night Music may be his most obviously romantic show, yet his focus is the ways in which age and social position test and skew romantic relationships.
A Little Night Music is a beautiful operetta with a tough undercurrent. The musical's first producer, Hal Prince in 1973, characterized it as "whipped cream with knives."
With music and lyrics by Sondheim and book by Hugh Wheeler, it remains a delicious if challenging concoction, as melodically complex as it is emotionally ambivalent. As the song says, "Isn't it rich?"
"The push-me, pull-you that is always present in Sondheim is very present here," the Denver Center's Artistic Director Chris Coleman said. "The joy is always right next to the anguish."
Coleman finds it interesting that Sondheim's first mentor was Oscar Hammerstein, who famously brought "an inherent sense of possibility and hope" to his classic musicals. (Think Oklahoma! and South Pacific.) By contrast, he said, "Sondheim doesn't live there."
As Coleman explained to the design team of A Little Night Music, this play is about "the relief of authenticity." That is, "the characters spend much of the action doing what they think they're supposed to do, when the thing that would bring them happiness is different and sitting next to them the whole time."
Nothing goes right, yet everyone ends up getting what they want.
"I should never have flirted with rescue when I had no intention of being saved," the character Fredrik Egerman says sadly, toward the play's climax. He's the widowed middle-aged lawyer whose 18-year-old trophy wife is repulsed by his touch. Their marriage remains unconsummated.
Fredrik recalls his past with Desiree Armfeldt, the formerly glamorous actress now living in rather shabby circumstances. Fredrik had wanted to marry Desiree when they were younger but she refused. She still yearns for the romantic connection they shared some 14 years ago, and they sneak a reunion in Act I. She rejected him all those years ago, but now Fredrik is the one who rejects Desiree's invitation to marriage, saying he is dedicated to his young wife.
The contradictions in this tale of seductions and poignant remembrances  beam through in the lyrics. "Sondheim is like Chekov," Coleman said, "It's never one thing; it's this and that."
"Send in the Clowns," the ballad that became a pop hit —covered by Judy Collins and endless others — is a mournful expression of regret sung by Desiree. She longs for what she and Fredrik might have had and is angry at her own misspent years.
In Coleman's view, the song must be seen as helping Desiree hold it together. "The drama of the scene is being fulfilled by this song. It's [Sondheim] at his very best."
In his view, the beauty of such moments requires less, not more from the cast.
"In auditions, I found myself often asking actors to simplify, let the words and music do more of the work," Coleman said. "The lyrics have intensity but what you need to do is lean back away from it. It's tricky! So tricky, but so fun."
The trickiness of the emotions is mirrored in the melodies, a sophisticated operetta in waltz-time. There's a way Sondheim almost dares the vocalists to find their first notes, Coleman said. "The accompaniment often has nothing to do with the melody. It's deliciously satisfying when it finally resolves."
While A Little Night Music is in some ways about propriety, it's also brimming with sexiness.
"There is more sexiness here than in any musical I've worked on except Cabaret," Coleman said.
Where Cabaret offers in-your-face sexiness, A Little Night Music is all repressed lust befitting the period and the clothes. Still, the undercurrent of desire in this weekend in the Swedish country is as apparent as the nightclub raunch of Cabaret's 1930 Berlin.
"There's a reason it's set in Sweden in the middle of the summer when the sun won't set," Coleman said. "People go crazy, drink too much, fall in love with the wrong people…. Everybody's libido is working at full steam."
It's a "grownup" musical with a "grownup" cast, Coleman said. "For it to resonate at all it has to be played by people with some miles on them, seasoned, mature folks who still have the musculature to sing it."
So, did he cast singers who can act, or actors who can sing?
"Yes," Coleman said, "a combination thereof."
Some members of the cast have opera on their resumes, notably Zachary James in the role of Count Carl-Magnus Malcolm, who sings with the Met, and Annie Sherman in the role of Mrs. Nordstrom and Constantine Pappas in the role of Mr. Erlanson.
This is difficult material with special requirements, Coleman said. "It's a unique beast."
DETAILS
A Little Night Music
Sep 1 – Oct 8 • Wolf Theatre
Tickets
https://www.denvercenter.org/wp-content/uploads/2023/06/A_Little_Night_Music_Margaret_Hamilton_1974-e1687450671371.jpg
332
476
Joanne Ostrow
Joanne Ostrow
2023-06-23 10:15:00
2023-06-23 10:36:22
Romance is Rich in Sondheim's A Little Night Music