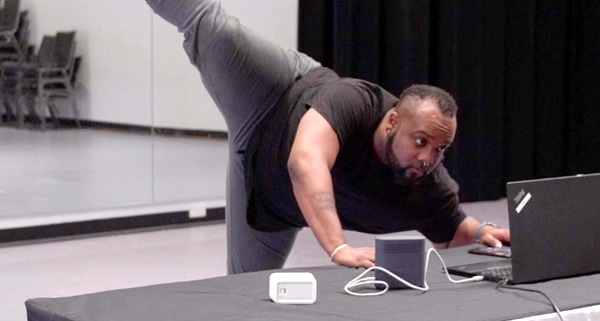 Shake Your Groove Thing with DCPA Movement Classes Presented by UCHealth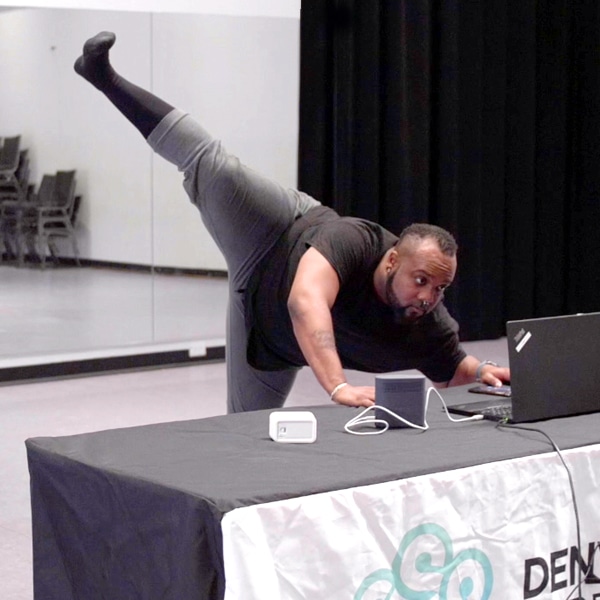 I don't know about you, but over the last 12 COVID-confined months, my weight has been like a yo-yo…and perhaps an unfortunate coincidence, my last name is Yoe.
Stress snacking on steroids — up
Fitness freak on furlough — down
Bread-baking binge — up
Terror on a treadmill — down
Then…the holidays accompanied by the excuses. "It's too cold." "It's unseasonably hot." "It's windy." (Ok, it really has been windy, so what's your point?) — up, up, up!
And now spring is around the corner, and I finally feel optimistic! I might return to the office. I might go to the theatre again. I might (gasp) see people…in person.
Not only do I need to fit back into my casual Friday jeans (has anyone worn jeans since mid-March?), but I might even need to wear a fancy dress on opening night. You might be asking, "What's wrong with jogging pants?" Everything!
Enter DCPA Education and UCHealth stage right. Cue Zoom. Broadcast some Broadway. And move!
That's right. Move.
UCHealth is more than a sponsor of the Denver Center for the Performing Arts' Broadway season. Yes, they know that the arts can have a positive impact on your emotional wellbeing. But they also are concerned about your physical well-being. "How's that?" you may ask when sitting in the theatre for a two-hour stretch.
UCHealth is now sponsoring DCPA Education's movement classes.
"Whether or not you have been keeping up with exercise throughout the pandemic, finding ways to move, work on your flexibility and reduce stress and anxiety is always important. DCPA's virtual movement classes offer a fun opportunity to enjoy exercise while also experiencing a unique connection to the theatre," said Dr. Margarita Sevilla, family and sports medicine provider with UCHealth Primary Care-Highlands Ranch. "Dancing positively impacts both your mind and physical well-being by strengthening your heart health and improving mental capacity. Of course, consult your physician before starting a workout regimen."
Enjoy a little Fred Astair, Ginger Rogers or Hamilton? Maybe you can sing every lyric along with Meryl Streep, James Corden, Nicole Kidman and Andrew Rannells in The Prom. Check, check and check!
You can check out our upcoming UCHealth-sponsored movement classes:
"We are so thrilled to partner with UCHealth to offer these classes and to give folks the space to move, engage, connect, laugh and find joy!," said Allison Watrous, Executive Director of Education and Community Engagement. "Movement and creativity are at the heart of theatre and we so excited to offer virtual classes at this time."
So pull on those jogging pants a few more times as you move your way to wellness. Your head, shoulders, knees and toes (not to mention hips) will thank you.
DCPA EDUCATION INFO
Spring classes are on sale.
Summer classes go on sale April 13.
All ages and skill levels welcome. Scholarships are available.
https://www.denvercenter.org/wp-content/uploads/2021/03/EDU-21-movment-photo-600px.jpg
600
600
Suzanne Yoe
Suzanne Yoe
2021-03-04 09:16:05
2021-03-04 10:44:00
Shake Your Groove Thing with DCPA Movement Classes Presented by UCHealth