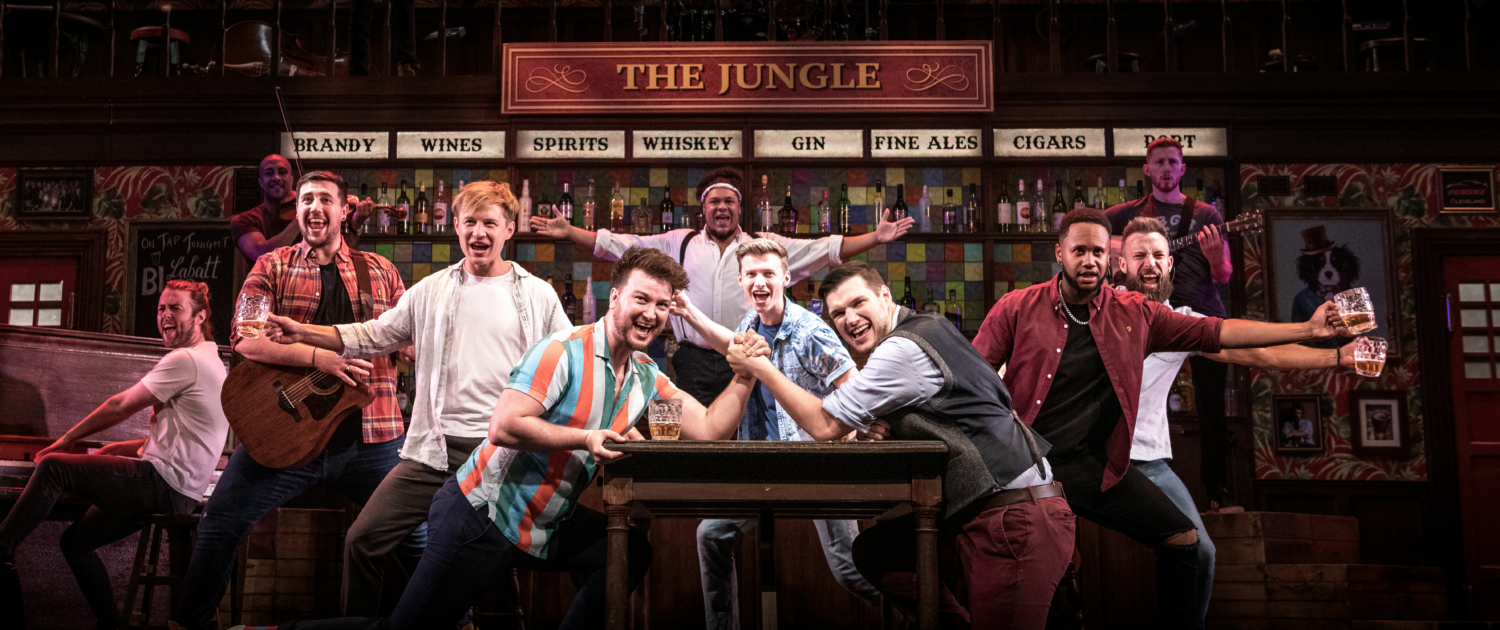 The pub at the heart of community in The Choir of Man.
The Choir of Man started as "a motley group of singers, performers, actors, poets with the idea of celebrating pub culture" according to performer Mark Loveday in an interview with People, and it evolved into a show that celebrates community and shared experience.
In 2016, producers in London and Australia "had an idea of putting on a show with men in a pub," continued Loveday, "which is a bigger part of life in the UK and Ireland and Europe than it is in America. We always see a pub as an extension of our front room. It's where you pop after work and have a drink and watch football and chat."
So that's what they've recreated on stage — a cozy pub where nine men belly up to the bar and share their own personal stories through rousing song and dance.
"We like to say that it's the best pub you've ever been to. It's a mix of a concert and an immersive theatre experience where the audience comes in and meets nine guys," narrator Denis Grindel described to CNN. "The show's all about togetherness and what a better way of coming together than sharing a pint with your mates in your local pub."
The resumption of their tour is, perhaps, made more personal and poignant by the absence from performing together for nearly 15 months.
"If this year has taught us anything, it's that we need a place to commune," said Grindel in an Akron Beacon Journal review. "It's what humans do. We're social animals."
After all, as he points out, the word "pub" is short for "public house."
"The show is all about togetherness," explained New Day Cleveland Producer Nic Doodson when the tour reopened at Cleveland Play House. "For all of us in the arts, we haven't worked in over a year.… None of us have been able to be with the people we love — our family and friends".
"The Choir of Man is a show about togetherness and about community and we happened to have put that in a pub. We sing songs and tell stories about what it means to be in a community…. Hopefully, [the audience members are] going to leave with a big smile on their face."
Jan 14 – 16, 2022 • Buell Theatre
ASL, Audio-described and open-captioned performance: Jan 16 at 2pm
https://www.denvercenter.org/wp-content/uploads/2021/06/ChoirOfMan_Show-Tile_3x3.jpg
900
900
DCPA Press
DCPA Press
2021-12-14 17:14:53
2021-12-14 19:34:15
The Choir of Man