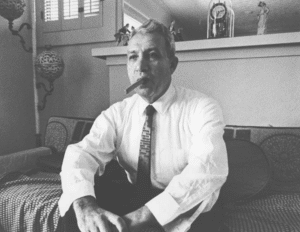 The Smaldone family, Denver's version of the Mafia, was low key, unlike their more high-profile brethren in New York, Chicago and New Jersey. They wore big hats and spiffy suits, but they didn't race around town in big cars, mowing down rivals.
In fact, they weren't in the Mafia. Isolated far out in Denver, they ran their own gambling and loan-sharking business that ranged from Pueblo to Central City to Louisville. The real Mafia was in southern Colorado, led by the Carlino brothers, Charley Blanda, and "Black Jim" Colletti.
But, as Clyde, who was the titular head of the mob because he had an outgoing personality, wide-ranging friendships and a head for business, said often in his later years, "Everybody we needed to know, we knew." Among those they knew were Al Capone in Chicago, Dutch Schultz in New York and Carlos Marcello in New Orleans.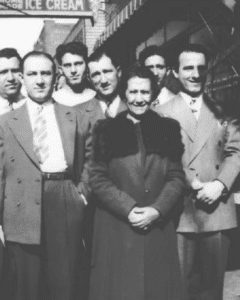 The nine children of Mamie and Raeffele Smaldone (three daughters and six sons — Clyde, Anthony, Chauncey, Checkers, Andrew and Ralph) shared a small bungalow at 3427 Osage Street. Clyde and his brother Checkers began their criminal careers as teenagers with petty thefts and stealing cars. Their step up to the "big time" occurred during Prohibition when they ran illicit liquor for their father. It didn't take them long to figure out that they could make more money on their own by stealing from other bootleggers and selling it themselves. When Prohibition ended, they slid over to another vice — gambling.
Their rise to power as kings of Colorado gambling had a bloody beginning in 1933 when previous mob boss Joe Roma was gunned down while practicing his mandolin in the living room of his home at 3404 Vallejo Street in North Denver. The Smaldones told police they were elsewhere when it happened. No one was ever arrested.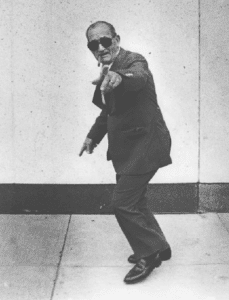 The Smaldones were riding high from the 1930s to the 1960s before the long arm of federal gambling laws brought them down.  While running the family's Tejon Bar, Clyde bought a drugstore at West 38th Avenue and Tejon Street, which became a hangout for the Smaldones and their friends. Re-named Gaetano's, it remains a popular Italian restaurant. The rise of legalized gambling, as Clyde predicted years earlier, put an end to the careers.
Clyde, who "retired" in 1962, spent his declining years sitting at the end of the bar at Gaetano's and drinking too much beer. He died in a rest home on January 7, 1998, at age ninety-one. Chauncey, the last Smaldone, died in 2006. But they are still remembered by long-time North Denver residents for their generosity and the way they looked over the neighborhood. A final piece of advice from Clyde Smaldone: "Know how to keep a secret? Don't tell anyone."
Dick Kreck is a one-time editor and columnist at The Denver Post and the author of Smaldone: The Untold Story of an American Crime Family  and five other books on Colorado history.
https://www.denvercenter.org/wp-content/uploads/2022/03/1.png
1166
1507
Dick Kreck
Dick Kreck
2022-03-11 09:34:45
2022-03-11 09:36:06
The Mob in Denver