Toulouse-Lautrec: His work epitomizes the Moulin Rouge
Henri de Toulouse-Lautrec (1864-1901) was a French artist during the post-impressionist movement who produced the original iconic imagery of the Moulin Rouge. Despite being born into one of the oldest noble families in the country, he spent his adult life amid dancers, actors and artists enjoying a rather bohemian lifestyle.
As The Art Story describes: "…this curious individual stood at just 5' high, was a party animal, a brothel regular, an occasional cross-dresser, and a good friend to marginalized people of all sorts — from 'circus freaks' to homosexuals to prostitutes." He counted among his friends artists Vincent van Gogh and Emile Bernard, dancers "La Goulue" and Jane Avril, and writer/playwright Oscar Wilde.
Upon his arrival in Paris, he became entrenched in the nightlife, patronizing cabarets, circuses, bars and brothels every evening. His observations inspired his early work and, ultimately, he was drawn to the very new, very risqué and very extravagant dancehall, the Moulin Rouge, which opened in 1889.
Soon, the proprietors hired Toulouse-Lautrec to do a series of posters to covey the life, color and spirit of the cabaret. The commission was a boon to the budding young talent, which, ultimately, led him to be the first artist whose work transcended advertising to become fine art.
And the results were instantaneous; three thousand copies of his first Moulin Rouge poster brought people into the dance hall in droves. These promotional posters were highly coveted, quickly becoming collector's items. In fact, fine art critic Felix Fenéon published an article providing instructions to ardent fans so that they could remove the posters from venues throughout Paris before the glue even dried.
His paintings brought international fame to the Moulin Rouge and are emblematic of the era. Following his untimely death at the age of 37, his mother donated the necessary funds to create a museum in Albi, the city of his birth. Today, the Musée Toulouse-Lautrec owns the most extensive collection of his work.
Some of his pieces are also in collections across the world including that of the Denver Art Museum. While not currently on display, the Denver Art Museum owns: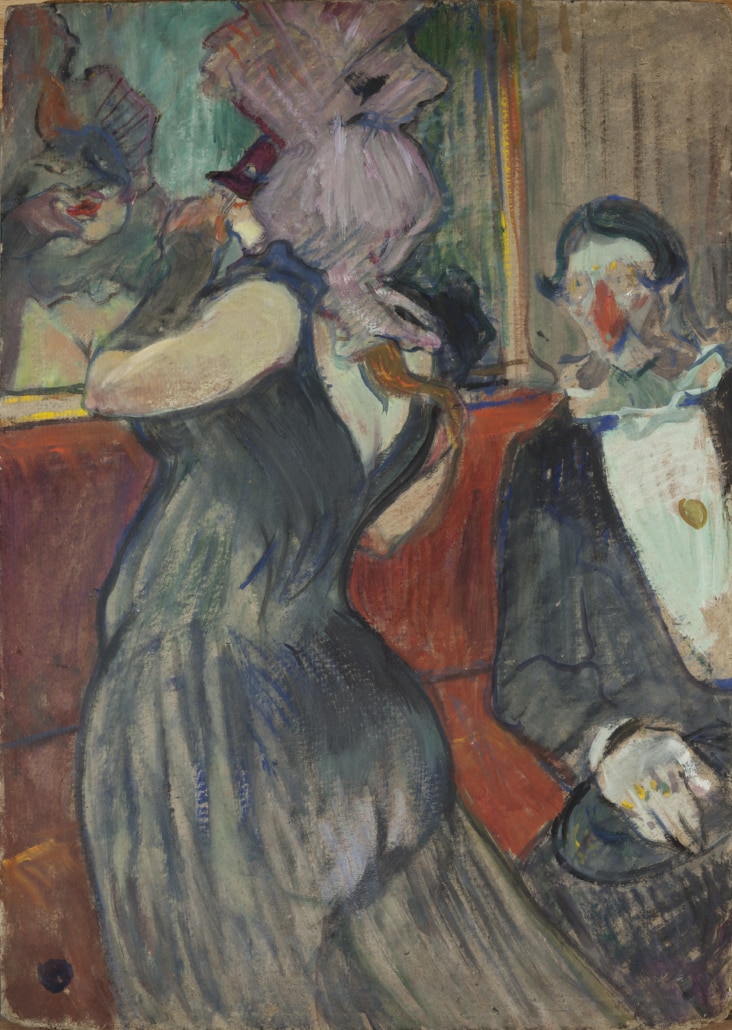 Henri de Toulouse-Lautrec, Respite from the Masked Ball (Repos Pendant le Bal Masqué), about 1899. Oil on canvas. Denver Art Museum: Gift of T. Edward & Tullah Hanley Collection, 1974.359
---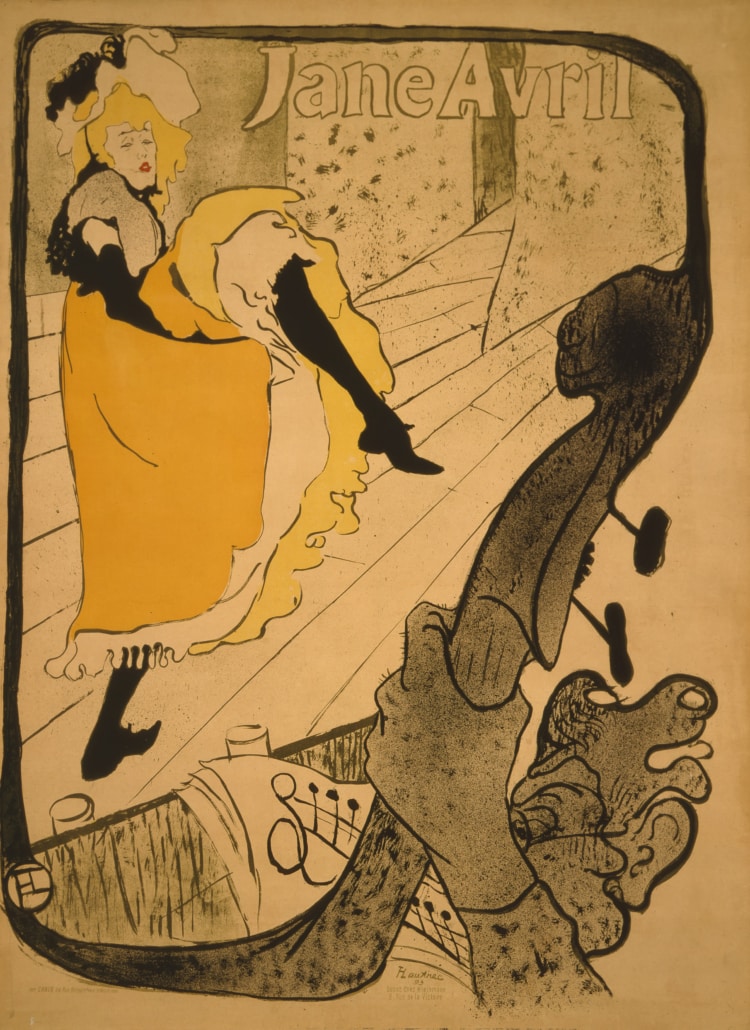 Henri de Toulouse-Lautrec, Jane Avril (Jardin de Paris), about 1893. Lithograph. Denver Art Museum Collection: Museum Purchase, 1983.242
---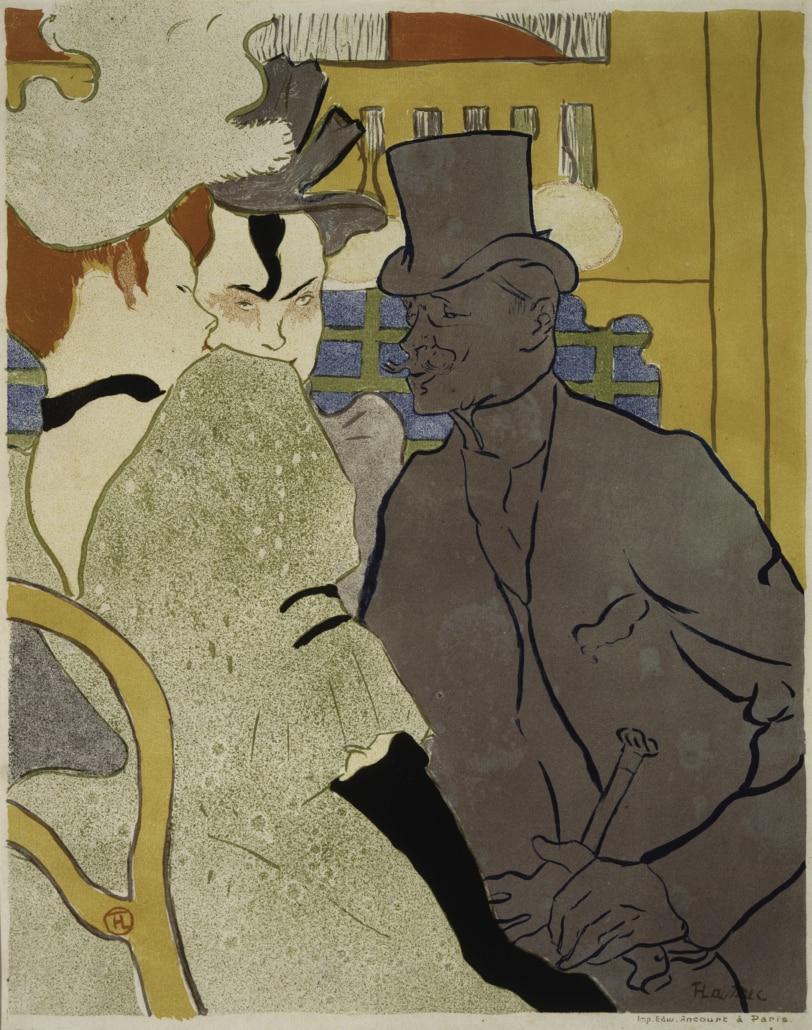 Henri de Toulouse-Lautrec, L'Anglais du Moulin Rouge, 1892. Lithograph. Denver Art Museum: Gift of Andrew G. Labrot, 1983.602
---
While you can't see these pieces in person, you can see Moulin Rouge! The Musical when it plays Denver June 9-26. It's a spectacular Spectacular you won't want to miss.
DETAILS
Moulin Rouge! The Musical
June 9-26, 2022 • Buell Theatre
Tickets
https://www.denvercenter.org/wp-content/uploads/2022/05/1983_602.jpg
5322
4195
Suzanne Yoe
Suzanne Yoe
2022-05-31 11:24:16
2022-05-31 11:24:31
Toulouse-Lautrec: His work epitomizes the Moulin Rouge