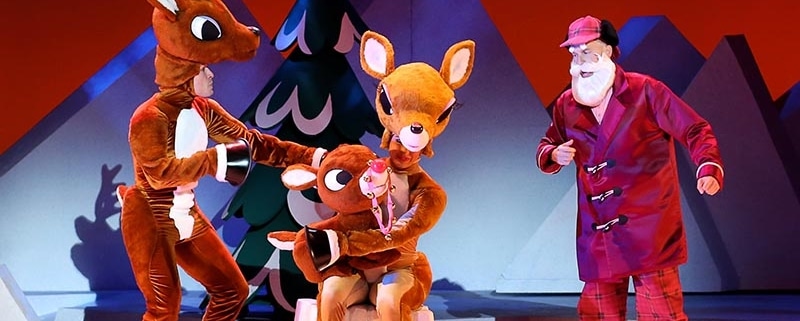 Who Said It? in Rudolph the Red-Nosed Reindeer: The Musical
In 1939, retailer Montgomery Ward asked Robert L. May to develop a Christmas story for publication. Titled "Rudolph the Red-Nosed Reindeer," the story was adapted into a song by May's brother-in-law and radio producer, Johnny Marks. Ten years later, the song was first sung commercially by Harry Brannon a month before Gene Autry's No. 1 recording was released. Then, in 1964, Burl Ives re-recorded the song as the soundtrack to accompany the television episode that has become the longest-running Christmas TV special in history.
Now, Rudolph the Red-Nosed Reindeer: The Musical is delighting audiences across the nation. Test your memory by answering "Who Said It?" in this musical-inspired crossword puzzle.
Click here to download the crossword puzzle to print it.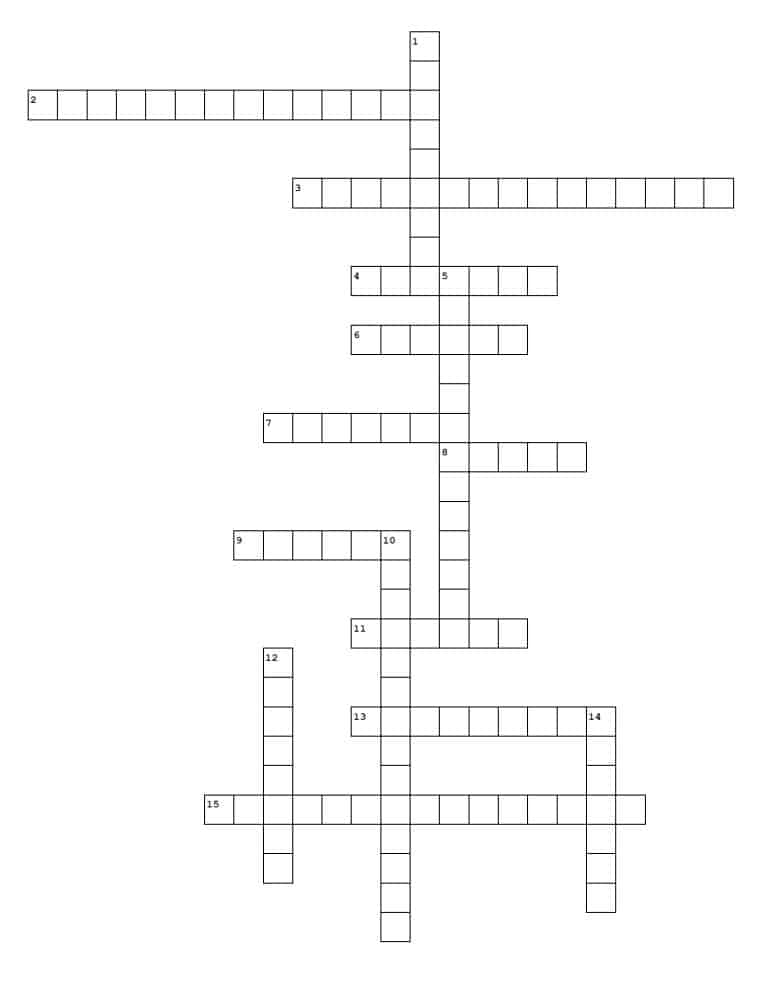 Across
2. Never knew a Bumble yet who'd turn down a pork dinner for deer meat…do your stuff.
3. I'm the official Sentry of the Island of the Misfit Toys!
4. What? You don't like to make toys?
6. I just don't like to make toys.
7. I think it's a handsome nose. Much better than that silly false one you were wearing.
8. Well, this is it. The storm won't subside by tonight. We'll have to cancel Christmas.
9. Come here…open your mouth – oh dear. I'd better set up an appointment, week from Tuesday. Four-thirty – sharp.
11. How can you overlook that? His beak blinks like a blinkin' beacon!
13. A toy is never truly happy until it is loved by a child.
15. It sure is! It's SANTA!! And look, Rudolph is leading the way!
Down
1. Who ever heard of a skinny Santa? Eat!
5. Well, they are all very sad at the loss of their friend — but they realize that the best thing to do is to get back to Christmastown.
10. Gadzooks! The Bumble strikes again! Whoopeeee!
12. Looks like we're forgotten again.
14. I'm cude. I'm cude!
DETAILS
Rudolph the Red-Nosed Reindeer: The Musical
Dec 16 – 18 • Buell Theatre
ASL Interpreted, Audio Described and Open Captioned performance: Dec 17 at 3pm
Tickets
---
ANSWERS
Click here to download the completed crossword puzzle.
1. MRS.CLAUS
2. YUKONCORNELIUS
3. CHARLIEINTHEBOX
4. BOSSELF
5. SAMTHESNOWMAN
6. HERMEY
7. CLARICE
8. SANTA
9. HERMEY
10. YUKONCORNELIUS
11. DONNER
12. ELEPHANT
13. MOONRACER
14. RUDOLPH
15. CHARLIEINTHEBOX
https://www.denvercenter.org/wp-content/uploads/2020/03/Rudolph-Family_and_Santa.jpg
533
800
DCPA Press
DCPA Press
2022-10-19 09:24:05
2022-10-19 09:26:43
Who Said It? in Rudolph the Red-Nosed Reindeer: The Musical